Catching up with track and cross country athlete Jesse Artz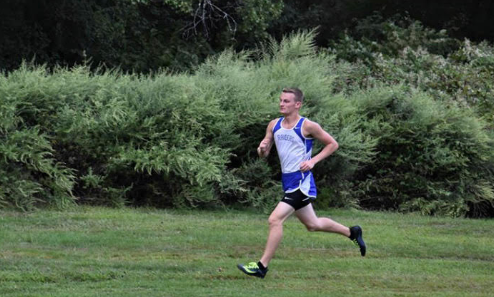 When did you first get into running, at least in regards to competing for school?
I started running in second or third grade but took off during most of middle school so I could take up basketball. I broke my ankle in my eighth grade season so I took up cross country again that spring when I healed up and signed up for the high school team as soon as I could.
What do you do to ensure that you are ready for each starting season?
I make sure to take enough time off in between seasons because the sport is so physically demanding on your legs and especially on your joints. I also spend a decent amount of time in the gym doing cross training so I don't fall out of shape while not straining myself too much.
What has been the most challenging part of it over the years?
The most challenging part is staying uninjured. I'm pretty injury-prone to the point where I think it's fair to call it an annual cycle, so monitoring pain and staying healthy is a constant responsibility. 
How do you think you have been doing so far in the fall season?
This is my best season yet. We're still roughly a month away from the end of the season and I already feel like I'm better than I've ever been. I owe much of this to the support of my teammates and people I run alongside at practice, as well as my coach for his devotion to the team and hard work he puts into improving me and my teammates.