Country music: Why and when to listen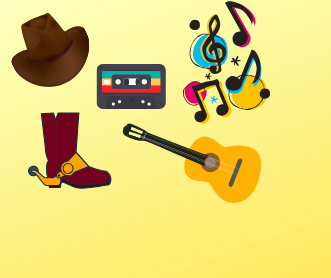 When the average person hears the words "country music," the immediate reaction is either adoration or disgust. There are diehard country fans and there are those who cringe at the very sound of it. Rarely do people fall in the in-between category.
More people must realize that country music is the perfect genre if listened to at the right time in the right place. Many country songs bring positive, chill vibes to lighten the mood. The genre is a great fit for an everyday morning playlist or for taking a relaxing nap on the beach in the summer.
"I love country music because it always puts me in a good mood no matter what and reminds me of the summertime," senior Jacqueline Kirian said.
The thing that most people do not realize is that country is not solely artists with a southern twang singing about tractors. There is something for everyone within the genre, no matter the mood one is trying to achieve.
For sweet, romantic vibes, listen to Dan + Shay.
Dan + Shay's music is a great option for those who thrive on romance. The two mostly sing about their lovers in a positive light and dreams for their relationships. Their songs leave listeners with a mushy, sweet type of feel.
Recommended songs: What Keeps You Up at Night, All to Myself, Stupid Love
For fun, upbeat music to belt out, listen to Florida Georgia Line.
Florida Georgia Line songs tackle topics such as heartbreak and relationships. On the other hand, some songs focus on the details of an ideal carefree life. In general, their songs can be seen as feel-good music that anyone can enjoy.
Recommended songs: Like You Never Had It, May We All, Take It Out On Me
For more of a pop-country sound, listen to Thomas Rhett.
Thomas Rhett is a suitable option for listeners who are on the fence about the country genre. His music provides many common themes among country music while sustaining a sound of pop music that the average pop fan would enjoy.
Recommended songs: Crash and Burn, Unforgettable, Star of the Show
No matter what kind of person you are, there is likely a country artist for you. Each artist and band has a unique sound that aligns with underlying themes that most listeners can relate to.
"Country music is so relaxing and genuine," senior Tara Wolman said. "Some of the songs are really inspiring because they are about real life stories and experiences."
Those who have dismissed the country genre without listening to an array of artists should definitely give it another shot. Country music has the ability to leave listeners with feelings of love, excitement and heartbreak like no other genre can.