Trends to Watch Out For in Spring and Summer 2021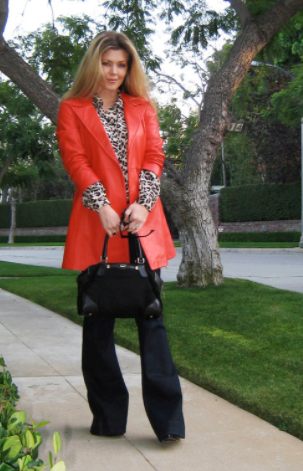 Somebody play "It's the Most Wonderful Time of the Year" by Andy Williams because it truly is the season we have all been waiting for. Yes, Christmas has indeed come and passed, but spring and summer are finally upon us! The school year is winding down for students and teachers. Soon-to-be high school graduates are anticipating wearing their caps and gowns and the beach is practically calling your name. 
Any fashion enthusiast knows that spring and summer is the season where the best outfits come out to play. Come on now! Spring and summer allow us to shed off the winter blues in exchange for whimsical colors and patterns. This year, the trends are no different.
"This season's trends are definitely more unique and individualistic," sophomore Grace Germinder said. "It's great to see past trends from the Y2k era and the 70s-80s  are coming back."
Need to spice up your wardrobe this spring and summer?  Here are some essential trends you must follow this summer. 
Flared Jeans: 
Whether paired with a simple colored tee or with a funky patterned top, flared jeans are an effortless addition to any outfit. This is an example of a 70's fashion staple that has crept its way to become a modern trend. Flared jeans are a refreshing and more comfortable option instead of skinny jeans, which have been the preferred choice for the past few years. 
"I am living for flare jeans," Germinder said. "I love good flare jeans to pair with my outfits and I am also happy to see that skinny jeans are getting less popular."
Hawaiian Print
Some of us may not travel to a tropical destination this summer, so why not dress like you are? The Hawaiian print trend gives a throwback to the early 2000s, especially with the return of the Y2k aesthetic. This pattern can be found in almost every clothing piece from dresses and classic button-up shirts to bathing suits. 
"I would say my favorite trend this season is Hawaiian print," junior Abigail Earp said. "I know it's not going to stick around but I hope we can keep the Hawaiian print and the coconut girl aesthetic."
Clay Rings

As far as accessories go, handmade jewelry has been on the rise. And I'm not talking about the braided bracelets from summer camp. One of the most popular jewelry items this season is clay rings. They have been frequently seen on platforms such as Pinterest and Instagram as a way to add a pop of color to a plain summer outfit. In the past, rings were seldom worn. This season, only one piece of advice applies: the more rings, the better.
Simple Bags 
 Continuing on with simple accessories, less luxurious bags are being used. This can be considered a continuation of last year's rise of canvas tote bags. This summer, however, crocheted and knitted bags are being displayed. Yet again, either of these will add a fluorescent look to an outfit with a variety of colors, patterns and graphics out there.