Raiders football fights hard against Immaculata on senior day
This past Saturday, the Raiders played Immaculata High School for their first home football game at Scotch Plains Fanwood High School. After a tough fight, the Raiders fell to the Spartans 40-30.
The Raiders determination to win was evident after senior captain and running back Alex Osisilo scored the first touchdown for SPF three minutes into the first quarter of the game.
Osisilo ended up scoring one touchdown and a two point conversion for the Raiders.
Senior captain and quarterback Anthony Porter scored two touchdowns, one during the second quarter and the other during the last quarter of the game.
Junior running back Jake Hahn scored a touchdown during the third quarter.
Senior Chris Sekiya scored the final points for SPF during the fourth quarter with a two point conversion.
Despite the loss, the Raiders still had a very nice senior day. All of the seniors in the marching band, cheerleading squad, and football team received praise from fellow teammates, family members and the crowd for their hard work and dedication at SPFHS over the past four years.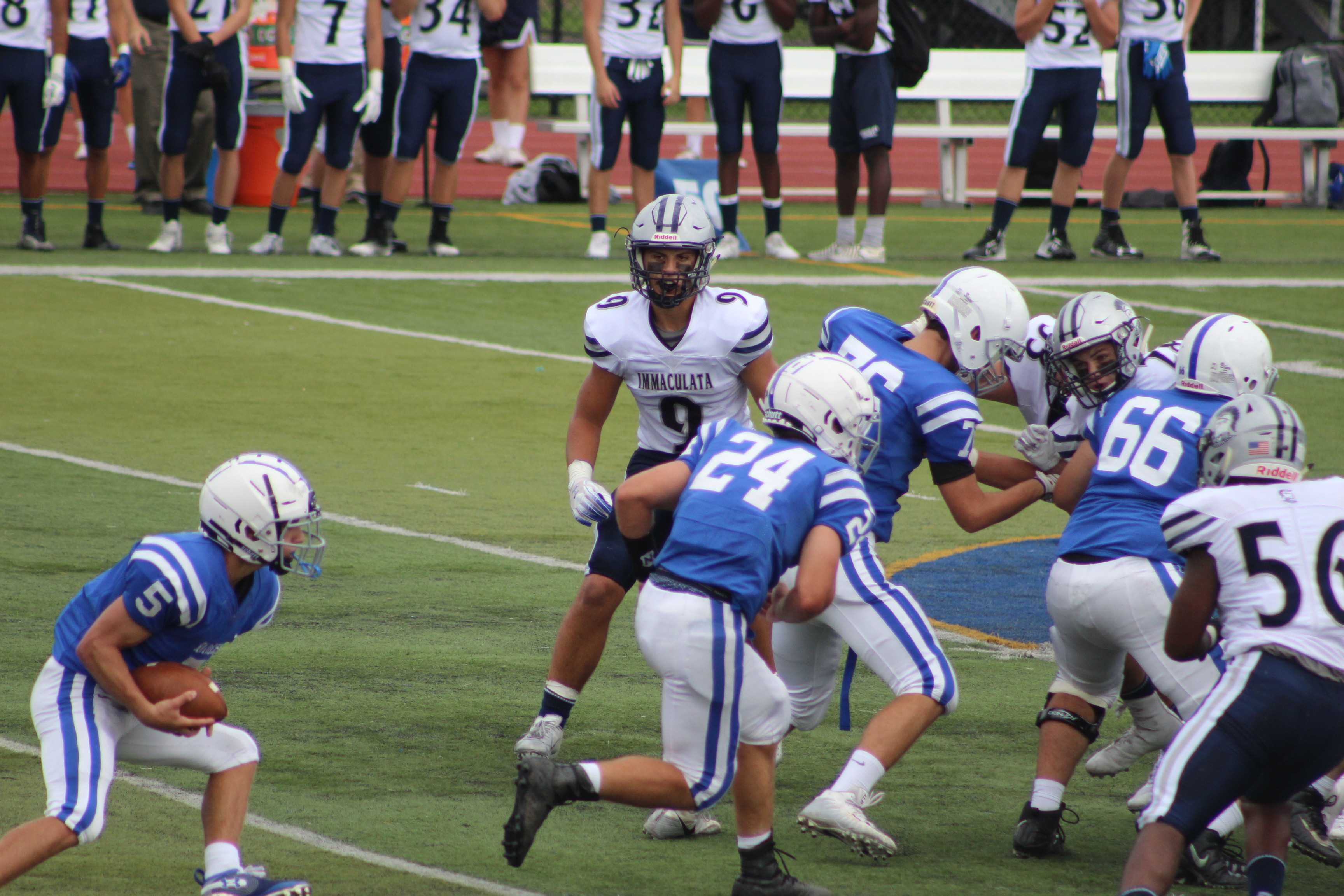 Here are the seniors who were recognized before the game.
Football:
Jake Cocca
Gianni Carlo-Esposito
Matt Fazzino
Justice Hush
Jake Jacobson
Spencer Moran
Alex Osisilo
Anthony Porter
Shaarif Saleh
Chris Sekiya
Jahsyn Silver
Keyshaun Strond
Dakota Verrico
Zack Zimmerman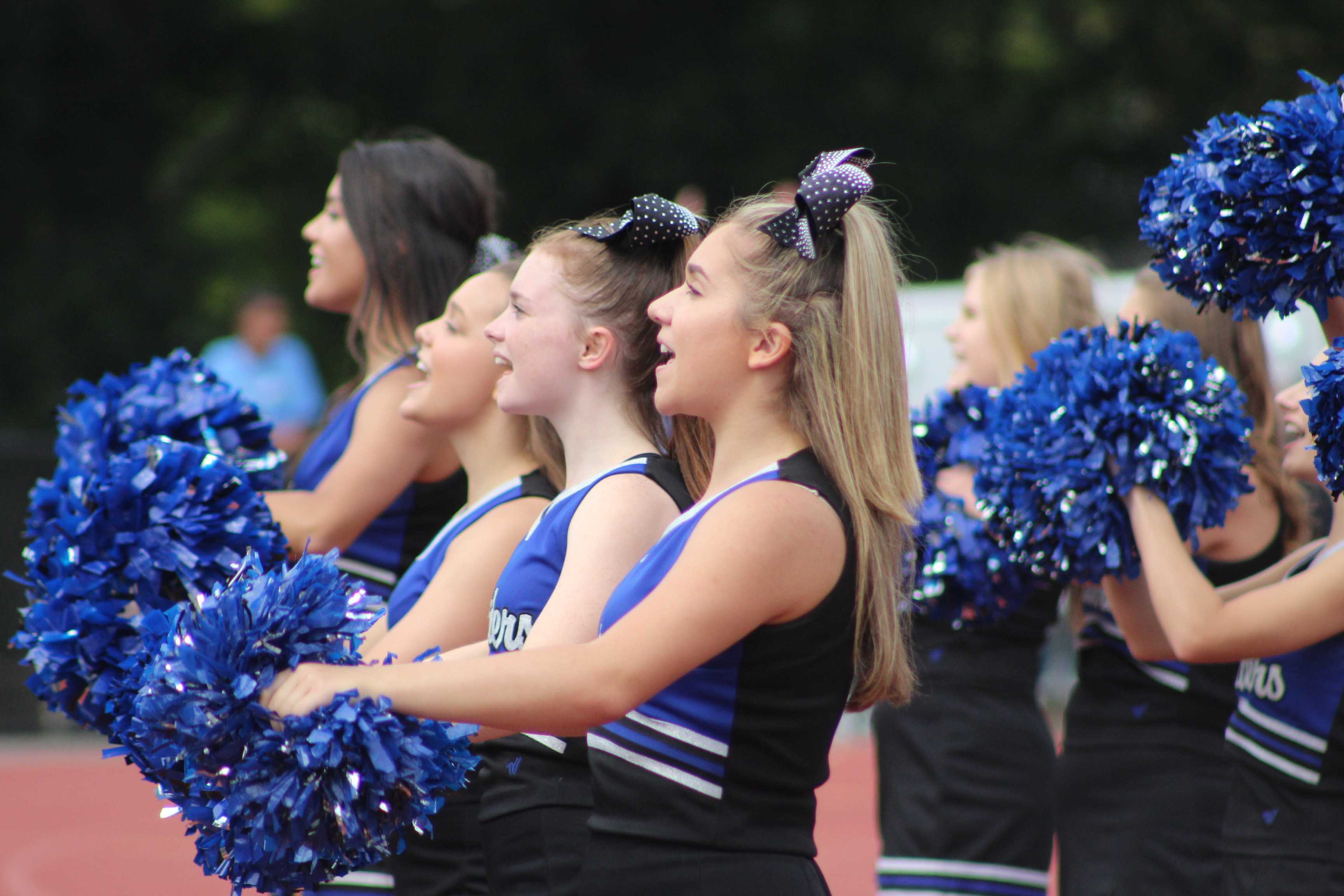 Cheerleading:
Gina Avila
Gianna Cassara
Alexa Cholankeril
Riley Deprospero
Kelsey Fay
Sydney Jenkinson
Kat Koch
Carina Lopac
Alexa Zsak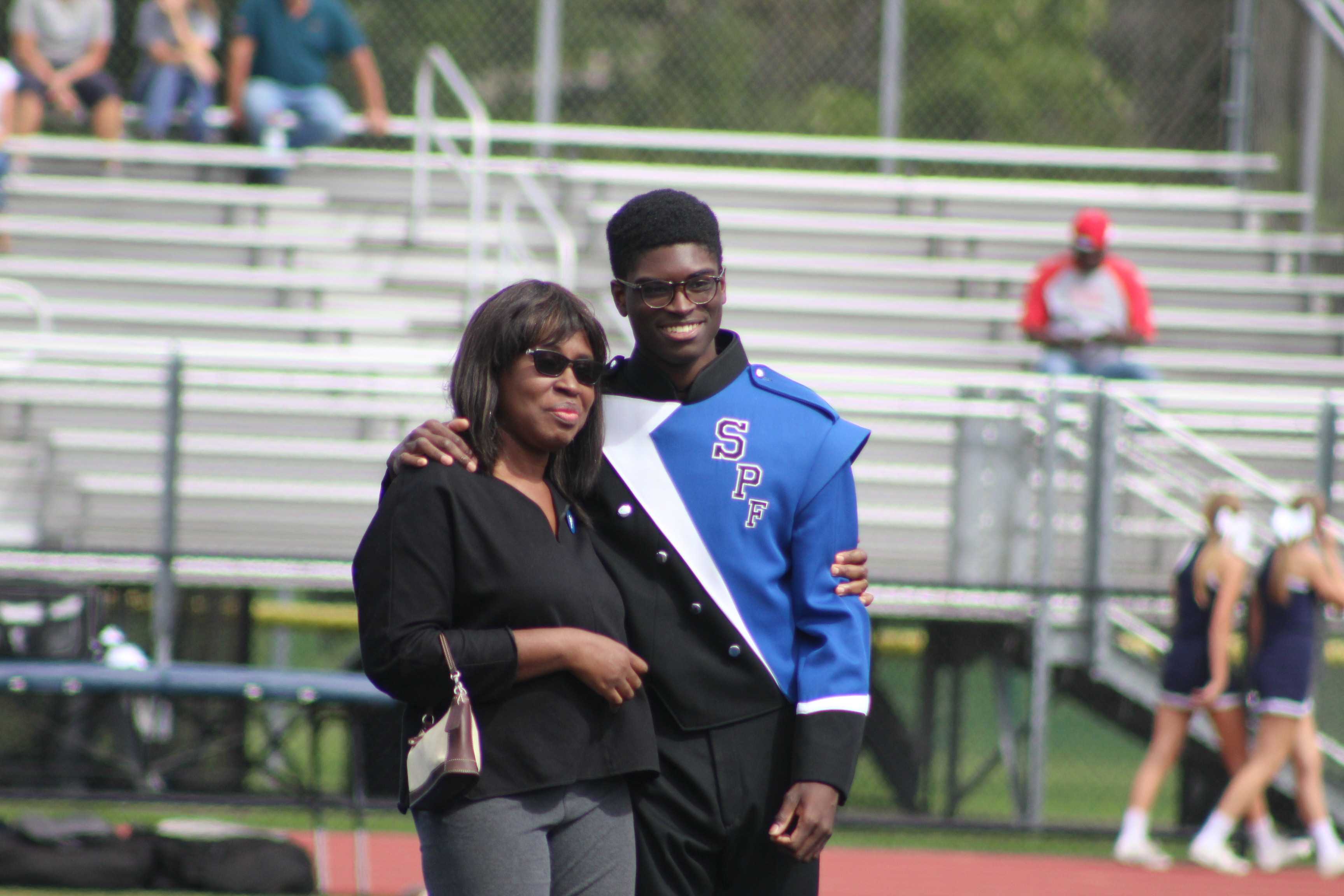 Marching Band:
Cameron Adams
Josiah Balk
Sara Barshap
Trinity Bass
Paolo Bayotas III
Christian Blanco
Tierra Buissereth
Rachella Carlino
Matthew Carrascoso
James Cerini
Mia Cimino
Sanya Dalvi
Jessica Debellis
John DeMarco
Alexandra Fischmann
David Forero
Cristabella Fortna
Vanessa Handy
Jannine Huby
John Huby
Ben Kuperschmid
Julianna Lamagna
Melanie Litwin
Matt Mahmet
Brent Mankin
Jessica McKenna
Nicole Muenzen
Patrick O'Brien
Tori O'Connor
Stephen Oduro
Griffin Pawelec
Justin Rizzi
Jessie Sadel
Rachel Schuman
Audrey Smith
Josh Venik