The End of the Brady Era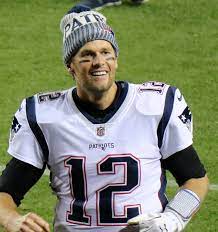 Tom Brady can't break any more National Football League records. Not because he's broken them all — although it seems like he has — but because the legend announced his retirement on Tuesday, Feb. 1. 
The proclaimed "GOAT" of the NFL is calling it quits.
The morning of Jan. 29, Adam Schefter, "the guy" for breaking NFL news, posted a Tweet stating that Brady was expected to retire. Within five minutes, every social media platform had exploded. 
Hours later, Brady's agent Don Yee issued a statement. "I understand the advance speculation about Tom's future," Yee said. "Without getting into the accuracy or inaccuracy of what's being reported, Tom will be the only person to express his plans with complete accuracy."
A flurry of confusion ensued: was this the end of Brady's reign or would he be back for one last ring? 
Unfortunately (or fortunately for opposing teams) Brady officially retired on Feb. 1 with a statement posted on his Instagram. 
"I am not going to make that competitive commitment anymore," Brady's statement read. "I have loved my NFL career, and now it is time to focus my time and energy on other things that require my attention."
So, how did the GOAT get to where he is now?
Brady attended the University of Michigan to play football, but did not start at quarterback until his junior year where he, in typical Tom Brady fashion, led the Wolverines to a win in the 1999 Orange Bowl. 
Coming out of college as an NFL draft prospect, Brady was regarded as a skinny player with a poor build and lack of strength. Regardless, the New England Patriots selected the quarterback with their sixth-round pick in the 2001 draft, a decision that didn't only work out—it changed the course of NFL history. 
Brady went on to win seven Super Bowls, six with the Patriots, which is more than any individual NFL team. Among those seven titles, "TB12" picked up a whopping five Super Bowl Most Valuable Player awards, another NFL record.  
It gets better.
The former quarterback holds the NFL records for games started, games won, career pass completions, pass completions in a season, passing touchdowns and career passing yards, as well as most playoff titles like playoff games, wins, touchdowns and passing yards. 
Throughout the course of his unreal 22-year career, Brady was named to 15 Pro Bowls and earned three NFL Most Valuable Player awards. 
"Never bet against Brady" rose to popularity once it was realized that the quarterback seemed virtually unbeatable. Brady overcame multiple deficits in the regular season and playoffs (Atlanta Falcons fans can speak to that) in surgical fashion, shredding the defense and leading his team to victory even with impossible odds. 
Brady is a first-ballot Hall of Famer and his legacy will live on for generations in Canton, Ohio. 
The GOAT's retirement isn't necessarily a shock to the NFL community, but it sends a large ripple through it. With the retirements of Peyton and Eli Manning, Ben Rothliesberger, Drew Brees, Phillip Rivers and Tom Brady in the past few years, the NFL is starting to hold place for a new generation of legends led by Patrick Mahomes, Josh Allen and Justin Herbert. 
"I think I have been on the record dozens of times saying there is no quarterback I'd rather have than Tom Brady. I still feel that way," legendary Patriots coach Bill Belichick said. "I was very lucky to have Tom as a quarterback and coach him. He was as good as any coach could ever ask for."