Boys Basketball: In gritty comeback, Raiders down Summit, 59-57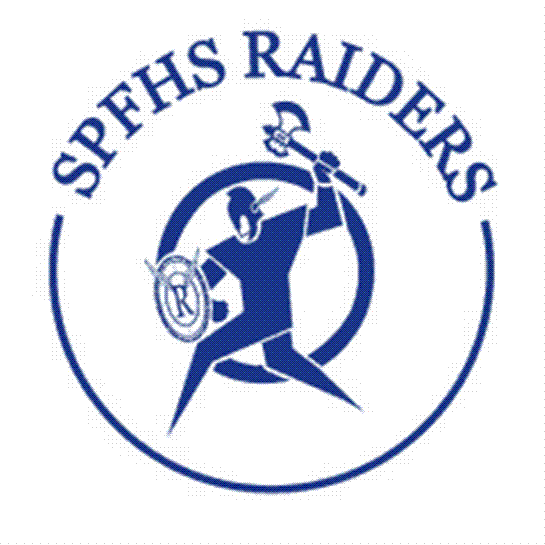 SUMMIT, NJ — "Grit and Grind" has been the motto used by Scotch Plains-Fanwood boys' basketball all season long, and games such as Saturday's are precisely the reason why.
Trailing for a majority of the game, the Raiders put their noses to the grindstone and battled their way back in a huge divisional matchup against Summit, which boasted an 11-2 record entering Saturday. The Raiders tied the game and forced overtime with just 15 seconds separating them from what would've been a devastating loss, and eventually went on to claim a 59-57 victory in OT.
SPF moves into sole possession of second place in the Union County Conference Valley Division with the win, now owning a 6-1 conference record (13-2 overall).
Senior Tommy Drubulis recorded a double-double on 12 points and 10 rebounds, while senior Ryan Muench erupted for a career-high 18 points with five three pointers, and senior Jack Brady dropped a game-best 21 tallies, but perhaps no bucket was as important as the one senior Lamont Cruse registered in the waning seconds of regulation.  
With Summit clinging to a 55-53 lead and seconds left to play, Cruse went coast-to-coast in transition and banked a game-tying layup, with 15 seconds remaining to complete a stunning Raiders comeback which forced overtime. The Raiders were behind by five points with under a minute to play before their late charge.
SPF outscored Summit, 4-2, in the overtime period to claim its 13th victory of the season. Muench drained his fifth and final three-pointer with two minutes, 11 seconds remaining in OT to provide his team with a 58-57 lead, and Cruse would later add a foul shot. Summit's Will Hellings missed a tap in jumper from the paint out of a baseline inbounds lob as time expired.
Nine of Brady's 21 points came during the fourth quarter, as the senior helped lead the Raiders knot things up after entering the frame with a 40-37 deficit. Summit's lead grew to five points with under a minute to play when Brady kick-started what proved to be the game-winning rally for the Raiders. With 32 seconds remaining in regulation, he buried a three-pointer to pull the Raiders within two points of Summit's lead. In addition to his three ball, Brady also hit three field goals during the final eight minutes.
Prior to their last seconds heroics, the Raiders scrapped all throughout the second half, and were able to do so despite having four of five starters accumulate four total fouls.
Sharpshooting Muench, who knocked down a three ball in each of the game's five frames, drained one from downtown on a sideline inbounds set out of a timeout that cut the Raiders' deficit to one point (49-48) with three minutes, 50 seconds left to play in regulation.
Twenty seconds into that fourth quarter, which the Raiders entered behind by three points, Brady made a defender fall and buried his pull-up jumper which at the time evened up the score at 41.
After Summit came out firing and jumped out to a 20-11 lead at one point in the second quarter, the Raiders responded with a 12-0 run to get right back in the game. Brady knocked down a mid-range pull-up jumper from the right-hand side of the baseline to give the Raiders a 21-20 lead with just over a minute remaining in the opening half, but summit answered back quickly and took a 25-24 advantage into the locker room.
Summit hit a trifecta of three-pointers in the first quarter en route to an overpowering 18-10 advantage after the first eight minutes.
Dom Yorio scored 14 points — all in the first half — and Malcolm Sidebottom added 10 for Summit.
Since joining the Valley Division last winter, the Raiders are 4-0 against Summit, now having swept each season series against the Hilltoppers.