Football lose to crosstown foe Westfield
After a tough fight, the Raiders fell to the Blue Devils 46-7 at Perry Tyson Field on Saturday. Despite their loss, the Raiders pushed through their last home game of the season.
"We knew that [Westfield] was going to be very tough," head coach Jonathan Stack said. "But I am proud of how these guys fought for four quarters."
The first and second quarters set the tone for the rest of the game as Westfield had several touchdowns and pushed through the Raider's defense.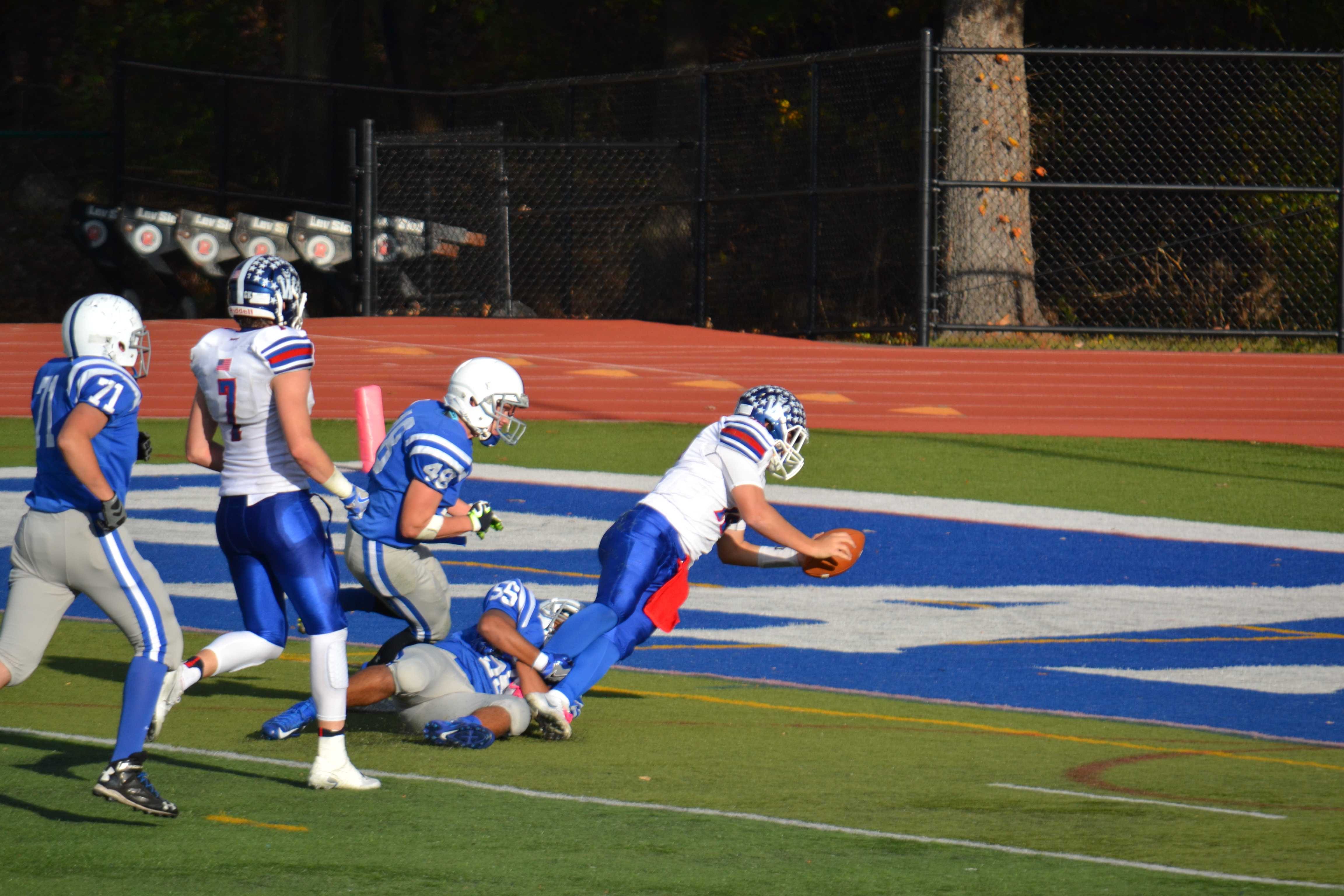 However, in the third quarter, SPF had one touchdown, making the score 39-7 at the end of the quarter. Westfield had the upper hand as they scored another touchdown in the fourth quarter, leading to a final score of 46-7.
Nevertheless, the Raiders did manage to put up a fight. Though they lost, their well-executed defense can be attributed to seniors Bobby Nugent and Robert Fallo.
"I think that Bobby Nugent played some of the better games he's played all year," Stack said. "And Robert Fallo, another standout today. He made a bunch of tackles."
Even with a difficult season, Stack is proud of the team's positive mentality throughout their hardships. No matter what came their way, they refused to give up.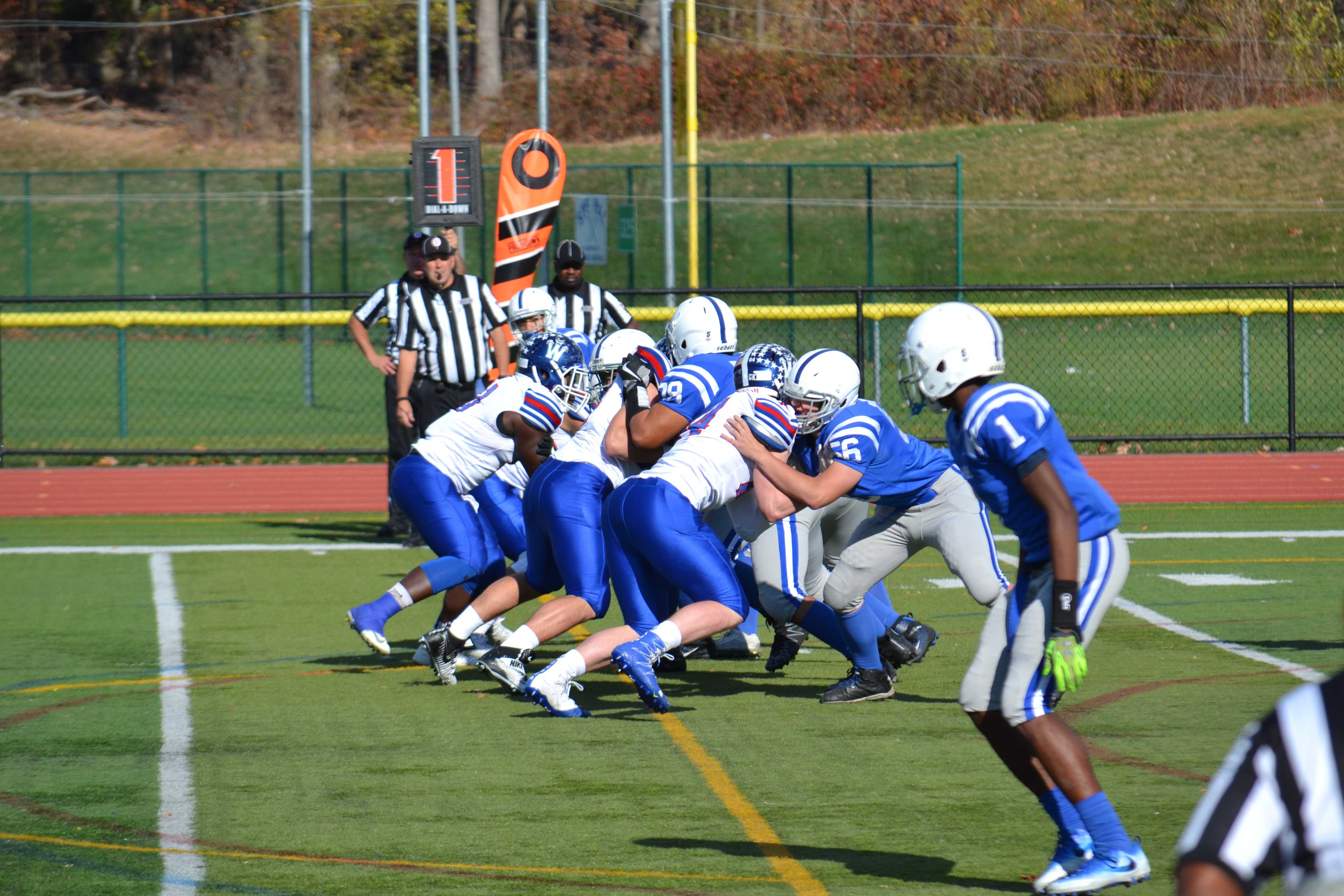 "When you lose, it is tough. That is when you see the measure of the person, how they respond to these situations," Stack said. "I think these guys have shown character through this tough season, they respond in a positive way. If they can respond in something as silly as a football game, they will be able to respond when things get really tough in life."