Puppies receive some much-needed love from DECA seniors
On a breezy January day, Kate Musso took a dog named Otto for a walk. "He peed everywhere," she said. It was love.

Katherine Seeney and Musso, high school seniors and self-proclaimed dog devotees were responsible for organizing the annual Mr. Spiffy High fundraiser and chose to donate the proceeds to a local animal shelter. What they didn't realize was what they would encounter when they visited the Plainfield Area Humane Society to drop off the money.

"We were shocked at how much money they go through," Seeney said. What they thought was a generous donation of $3000 would only help the shelter for three days. This realization came after walking and bonding with the adorable underprivileged dogs and then seeing the shelter's supply wishlist. The two seniors decided to expand their DECA project to open a drive asking for supplies for the shelter.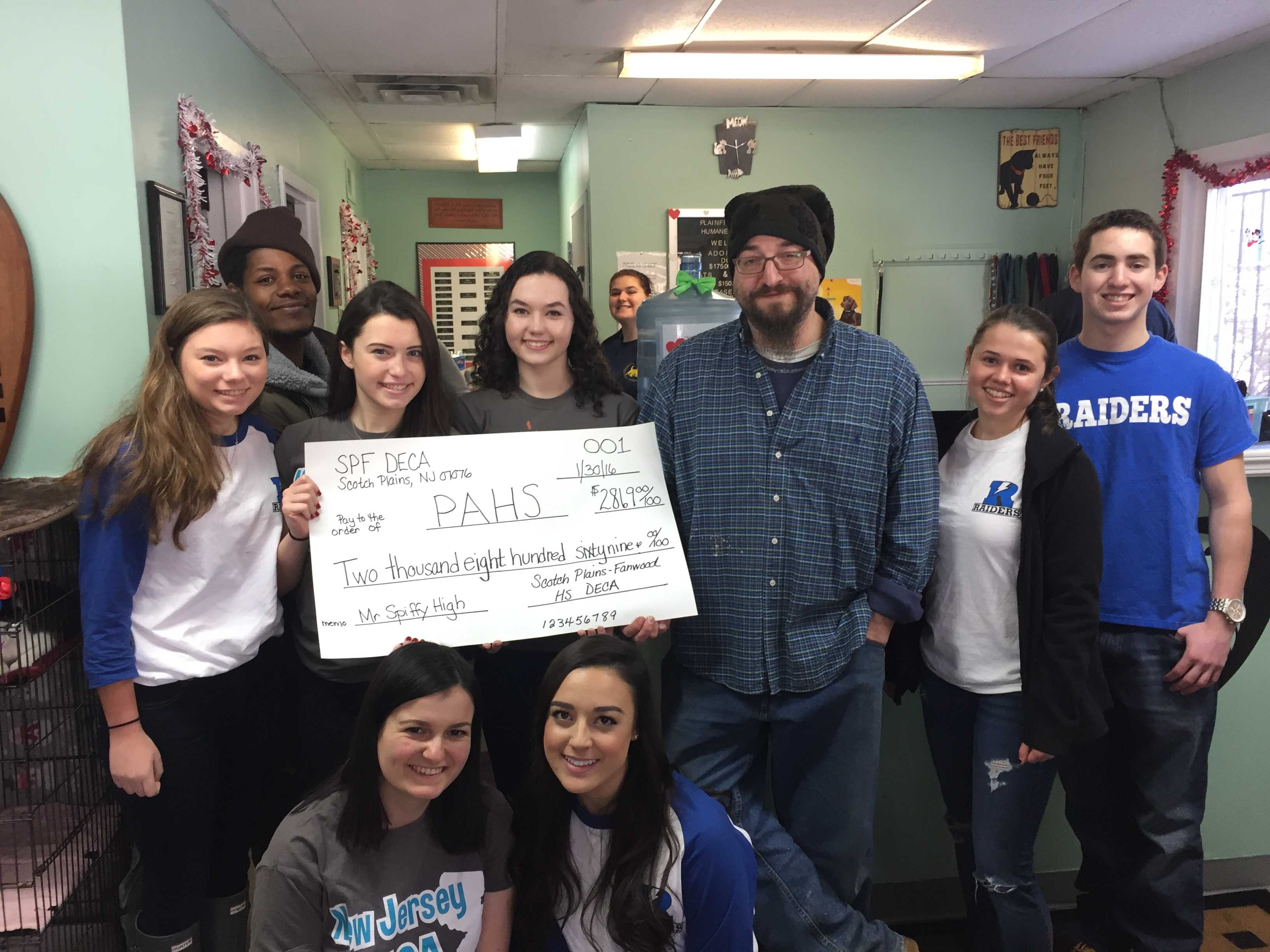 photo courtesy of Katherine Seeney

The girls are gathering old towels and cleaning supplies and the drive is going on until February 19, leading up to their participation in the national competition held in Nashville. The pair was selected for the prestigious role of organizing Mr. Spiffy High this year, but, despite the success of the annual male beauty pageant spectacle, they felt as if they needed to leave their mark in an even larger way.

"Dogs don't have a voice and people have to be their voice," said Seeney, explaining why the project is important to her. Musso elaborated and called the shelter an organization that can often be overlooked and forgotten about. The involved seniors have both rescued dogs from a shelter and feel passionately about helping the cute canines.

"For you they are part of your lives, but for them you are their life." -Katherine Seeney

Musso, President of the Marketing team in DECA, is committed to attend the University of Miami next fall and Seeney, Vice-President of DECA, is still undecided. Both plan to major in marketing.

As part of the DECA club, members must participate in community events, run school fundraisers, and compete in regional, state and national competitions.

Last year, the girls worked on a financial literacy promotion project, speaking to high school freshman and senior citizens. Although they thoroughly enjoyed that experience, they both agreed this was a more rewarding and personal project.

"I love dogs so much because they don't know anything except for love," said Musso. Seeney added, "we're just really grateful that we got to be a part of something so integral to our community."