Boys' varsity is defeated by St. Mary's in promising game
Photos by Ciara Nicdao-Richardson
It was pragmatic to think that the momentum the junior varsity team had with their win against St. Mary's would carry over for boys varsity, however that was not the case. The Raiders suffered a 32 to 51 loss on Thursday, Feb. 4 against the St. Mary Gaels.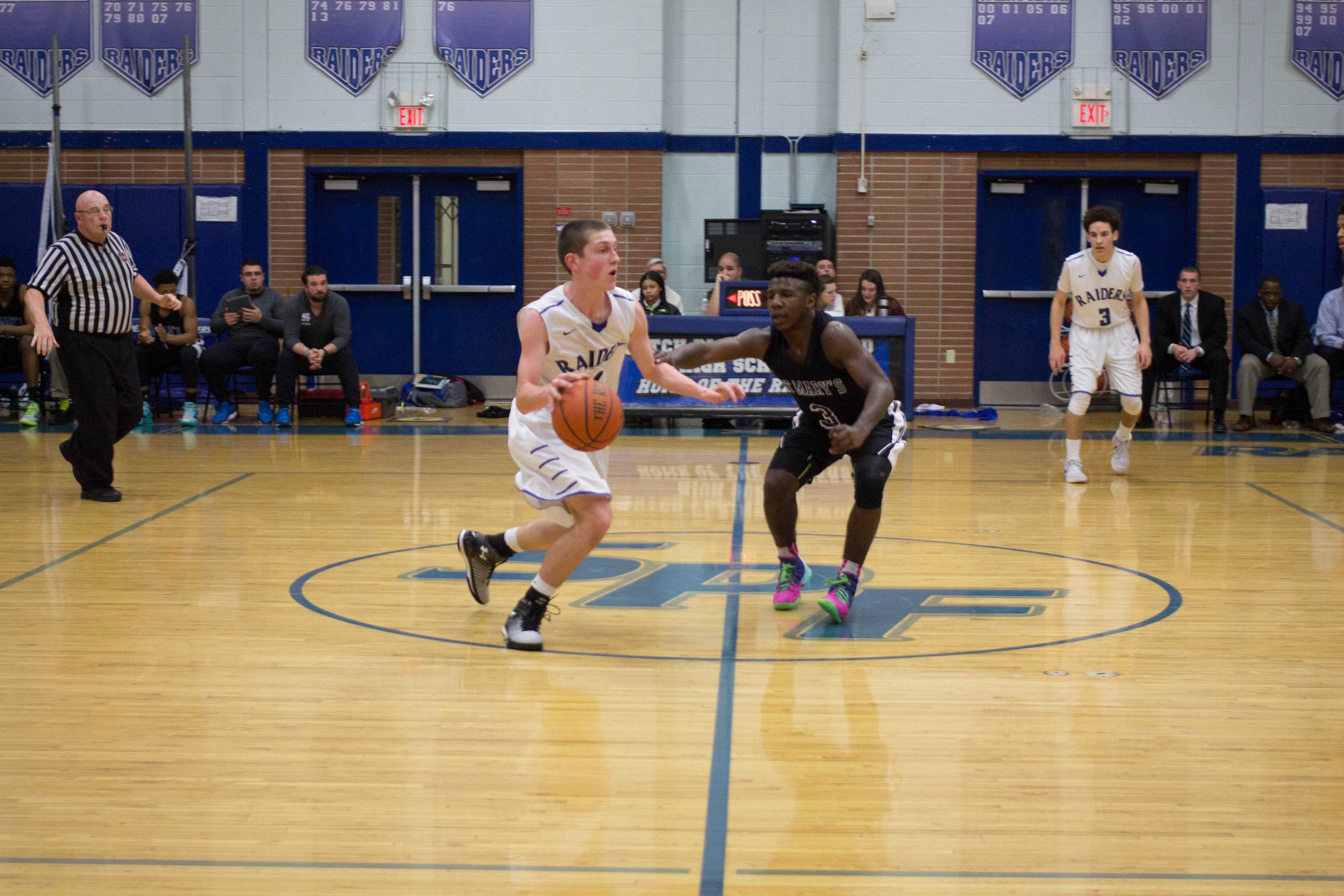 "I think we could improve pretty much every aspect of the game– I think any team can," said head coach Steve Siracusa when asked about what can be improved. "But really execution and a little thing on each play on offense and on defense, obviously we have a long way, but we're getting there."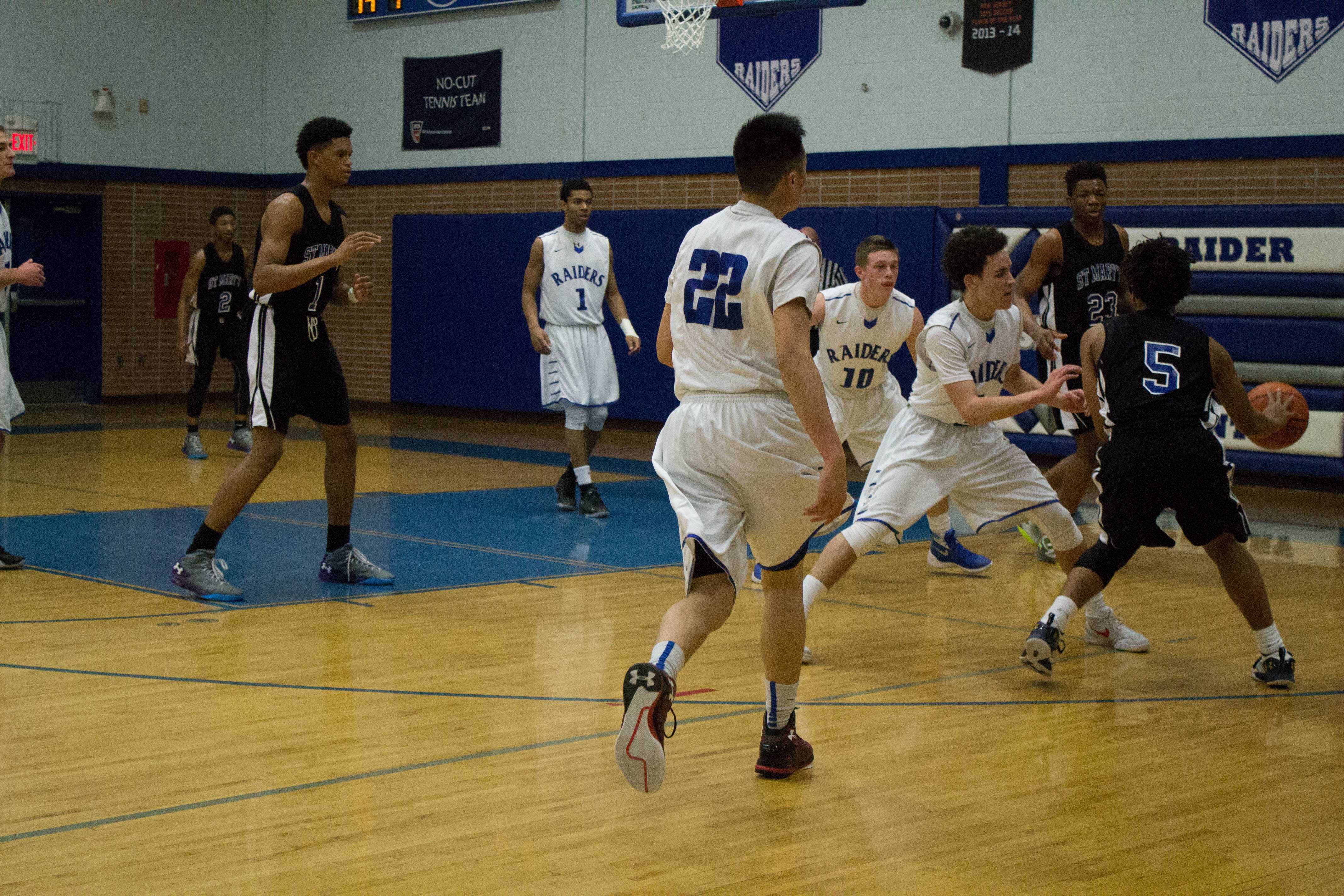 The team had scored a total of 25 points in the first half, with seniors Aaron Lee and Daniel Baliko, juniors Nigel Nelson, Peter Warren, and Theodore Willmott, and sophomore Cooper Heisey sinking baskets.

Despite St. Mary's obvious aggression and skill, the Raiders were not intimidated. A lot of collaborative effort, skillful passes, and motivation made the game worthwhile and entertaining.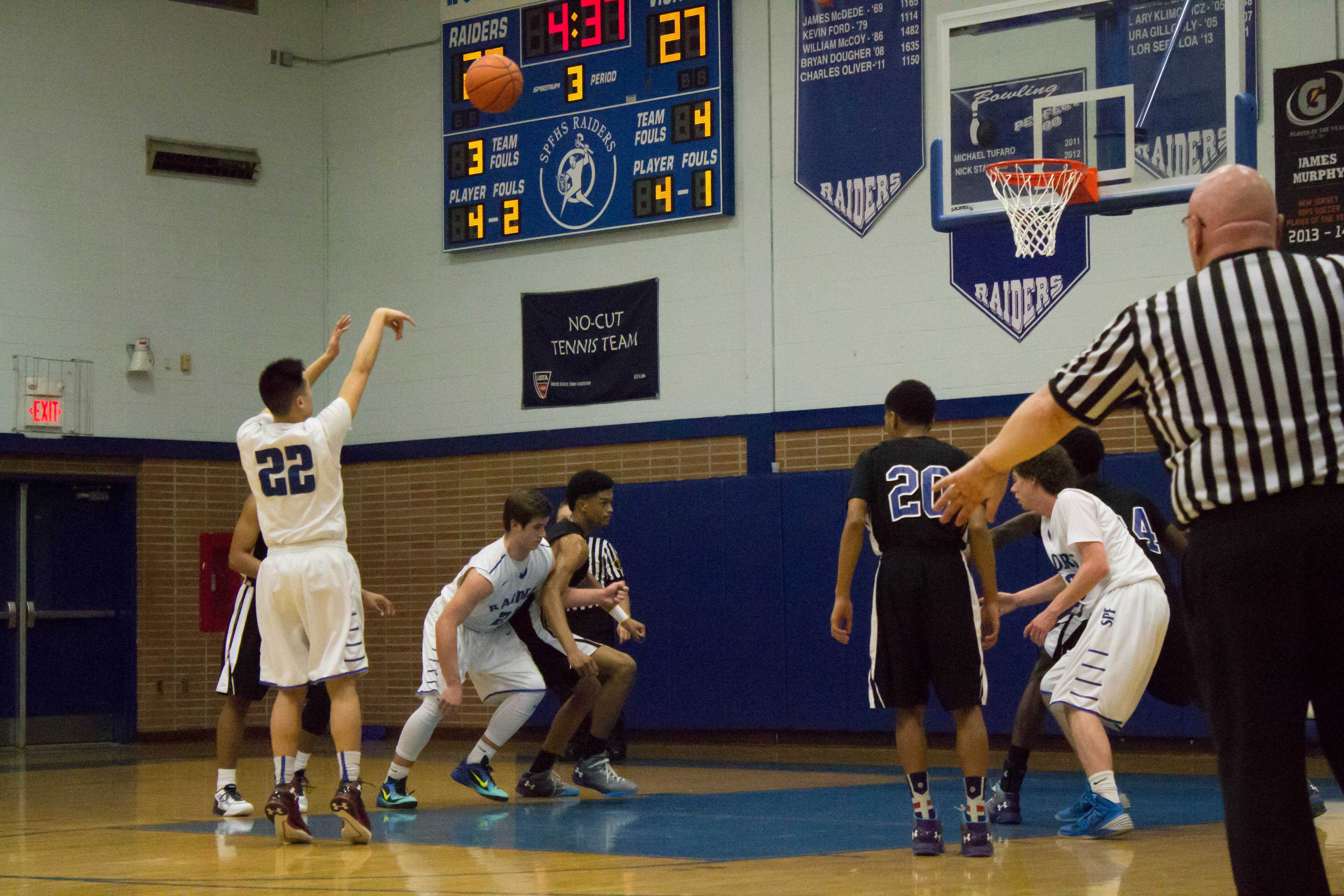 "I think the effort today was phenomenal," said Siracusa. "I think that's what kept us in the game the first three quarters. We could obviously improve limiting our turnovers and [getting] more baskets, I think it would be a different game"
Junior shooting guard, Theodore Willmott believes the team needs a little more improvement. "We tried to run with them, but they are more athletic and faster than us and that was the problem," said Willmott. "I think it went good, we just lost control in the third quarter."
Boys' Varsity basketball overall record is 2-15. The next game will take place in Rahway on Tuesday February 9 at 4.