2015-16 SPFHS Bowling Preview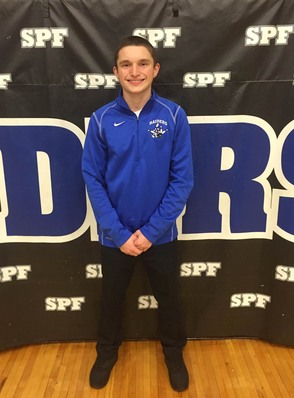 photo by Robert Fallo
The Scotch Plains-Fanwood Raiders varsity bowlers will be rolling into the season trying to capitalize on last season's success. Although there were a number of senior departures, most notably the Hass twins, head coach Ryan Goracy believes the bowling bunch can reach the caliber of last year's no. 3 team in Union County.
"I think we will be very competitive," said Goracy. "We do have two returning starters from last year which brings some experience."
Last year's 7-7 campaign was mostly consisted of seniors, but the team is now heading into a younger direction.
"Spencer Vaughn, he's a junior, he's the captain and a returning starter," said Goracy. "Sophomore Grady Szuch was a big contributor last year. I think he'll pick up where he left off.
Dan Grambor looks promising as a freshmen. There are a couple of juniors looking to contribute this year, Charles Butler and Sam Venick."
Vaughn, the leader of a team with no seniors, sees there is a correlation between consistency and experience.
"Our problem with us is consistency." said Vaughn. "We have a lot of young talent and we just have to teach them a little bit of how to adjust during their game and I think we'll be pretty good."
He also realizes that as the captain of a team full of youth he will have to make sure they don't feel too much pressure.
"I expect myself as captain to get the team ready for match-ups and make sure they stay focused." said Vaughn. "If they miss a shot make sure they don't get down on themselves and just get ready for the next one."
The influx of new members for varsity bowling will make them a complete team heading into their season. Goracy still believes that Szuch and Vaughn will lead the team, but there won't be a major drop off from his two returning bowlers.
"I don't think we have one person that is going to light up the county and stand out entirely," said Goracy. "I think we're going to be solid one through six."
Optimism is high for the Raider bowlers, they will look to spare no opponents during the season. Even though Goracy doesn't know how the journey will end, he knows for sure that the Raiders will be playing hard.
"I think over the course of the season we will look to improve and get better and be competitive," said Goracy. "At the end [of the season] we'll be right there in the mix."
The most notable games for the bowling team are Jan. 5 against cross-town rival Westfield and showdowns against elite programs that include Roselle Park on Jan. 19 and Arthur L. Johnson on Feb. 9.