Girls soccer crushes Elizabeth 8-0
photos by Ian MacPherson

The Lady Raiders defeated Elizabeth this afternoon with a jaw-dropping score of 8-0.
The goals were spread evenly throughout the game, with four goals scored in each half. The Raiders started off strong, dominating the possession. The first goal of the game was scored by Erika Muskus about ten minutes into the first half. Annie Pierce followed shortly, kicking the ball into the net during a chaotic tussle inside the box.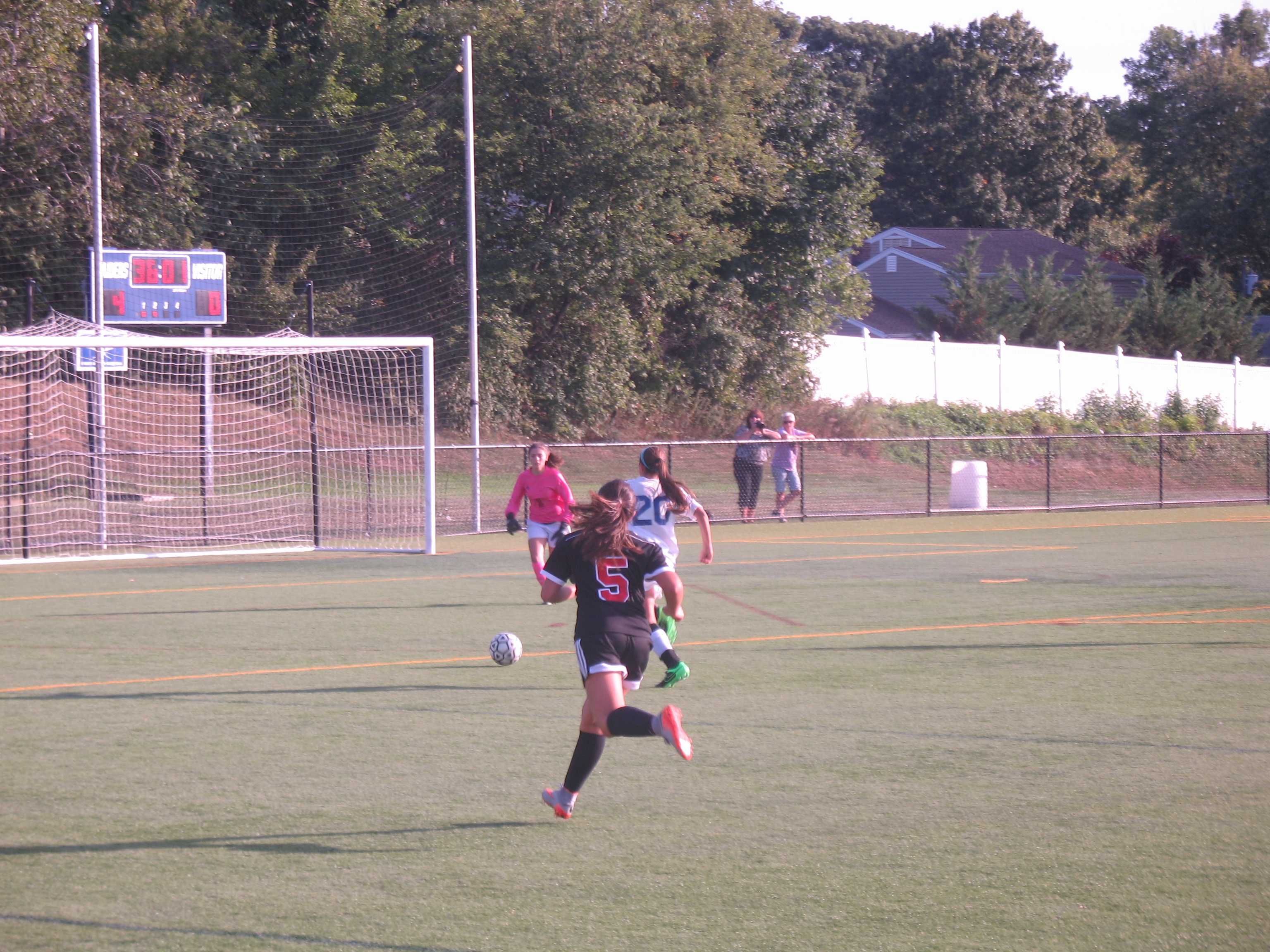 The next goal was scored by Alyssa DiFrancesco off an assist by Danielle Mrozek. The Raiders maintained possession for most of the first half, attempting a few more shots after DiFrancesco's goal. Minutes before halftime, Kerri McNeely put the ball in the back of the net, bringing the Raiders into the second half with a 4-0 lead.
Caroline Babis started the second half by heading the ball into the net, a move that has quickly become her trademark. Erika Muskus followed with her second goal of the game, and Alyssa DiFrancesco kicked in her second ball shortly after. Finally, Christina Rodgers ended the game at 8-0 with a goal late in the second half.
Though the girls played a mainly offensive game, the Raiders defense was also strong. Goalie Andrea Leitner finished the game with four saves, and the rest of the defense rarely allowed Elizabeth near the goal. The team has still not allowed a goal on the season.

Girls soccer will play their next game against Union at home on Thursday, Oct. 1.