Boys Soccer Comeback to Defeat Union 2-1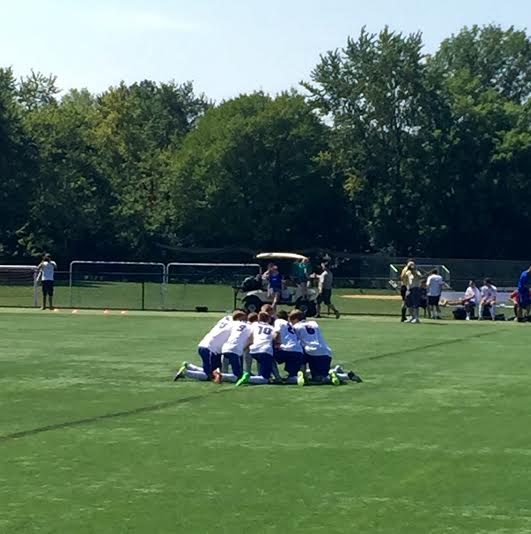 photo by Hijab Shahid

After falling behind early in the first half, the Raiders scored two goals in the second half to defeat Union 2-1 at Wexler Field on Sep. 10.

Zach Cimring scored the game-winning goal with about 14 minutes left in the game. He received the ball on the left wing and, with no one in front of him but the Union keeper, placed the ball in the bottom right corner of the net for the game-winning goal.

Ari Rosenzweig tied the game at one earlier in the second half. From more than 30 yards out, the senior co-captain took a wonder strike that found the back of the net. The goal was a momentum-changer for the Raiders.

"I told them at halftime," Coach Tom Breznitsky said, "We go out there and keep working and working and working and we will get one. And when we get that one, we are going to win it."

SPFHS had a few chances to equalize in the first half, but could not find the back of the net. On the disciplinary side, the referees handed out multiple yellow cards, but also failed to hand out a card after a few fouls.

The Raiders next game is at Summit on Tuesday Sep. 15. The Raider's next home game is against Westfield at on Sep. 19 at 3 p.m.