Boy's Lacrosse season re-cap
Pictures by Robert Fallo
After a long season, the Raiders lacrosse team has plenty to be proud of from their 2015 campaign.
The Raiders showed passion for the game since the beginning of the school year, having weekly meetings to condition six months before the season started. After training for most of the off-season, the Raiders were well-prepared for the beginning of the season.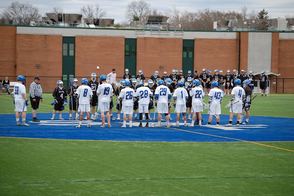 Under the guidance of Coach Nick Miceli, who led the team to a Kimber Division Championship in 2014, Scotch Plains-Fanwood had high hopes in 2015. Unfortunately, the season didn't live up to expectations as the team finished with a 6-14 record, exiting the Union County tournament in the second round and State tournament in the first round. Although the season was a bumpy road, Miceli has proven to be a great coach and will rally the troops for an efficient season next year.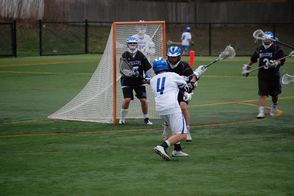 With no games left on the schedule, the team will graduate some outstanding seniors. Kevin Kerby had a very productive year scoring 26 goals and dishing out  a team-leading 46 assists that paved the way towards breaking the Scotch Plains-Fanwood lacrosse career point record. In addition to him, Jack Gerrity will be setting down the stick after a season where he totaled 31 points. In all, 10 seniors will be leaving the program, all giving their best efforts throughout their tenures.
But even without the seniors, the future still looks bright for the lacrosse team. Goal scoring leaders Scott Nizolak and Joe Griffith will remain on the team for the next year. In addition, goalie Christopher Duffy will return, solidifying the defense of the Raiders. Plus, the majority of the team are juniors and sophomores, making an easy transition to succeed next year.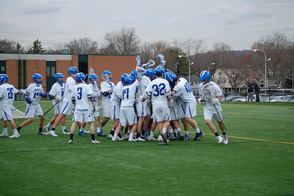 With more experience under the underclassmen's belts, the Raiders will be ready when 2016 hits. There is a lot of optimism for next year, and with good reason.