Sky Blue Exclusive Interview
Photo by Robert Fallo

How did you guys think you played today overall?
Jim Gabarra: The first half we were tentative, we were a little bit passive, and kind of unsure of ourselves because we haven't played that much together. I think the second half we were more aggressive and put them [St. John's] under more pressure and scored goals.
 
Was the game strategy different because of the weather that was going on today?
JG: No, not really. We're on a good turf field and unless it's underwater, you just gotta understand that individually as players the ball is gonna skip and the goalkeeper has to be aware that it's probably gonna skip a little faster than dry surface but we've played through worse.
 
Sarah, what was it like to be drafted this year?
Sarah Killion: It was really neat. The whole draft process itself was very professional and I got to meet Jim there and meet some of the other girls. It was just a really neat process and I was so happy and honored to be drafted by Sky Blue.
 
Did you expect to be drafted so high?
SK: I hoped, but at the end of the day I was just happy to be drafted and have the chance to go on a play professionally and wherever that may be. Like I said, I was very lucky it was Sky Blue.
 
You guys play with a bunch of top notch soccer players, besides yourselfs, players like Rampone, people like that. How does it feel to finally have your talents recognized as a professional and are like "wow, I can finally play with these players"? How does it feel to be recognized as one of those top notch players?
Kristin Grubka: I think it's an honor and definitely playing with people you looked up to when you were growing up is definitely crazy and learning from them and everything like that.
 
What's your guys expectations for the upcoming season?
JG: Our team's goal is to win the championship and then we've got some short term goals that lead to that,. Right now we're early in the evaluation and trying to get some small groups worked out. This is the first 11-11 game we've played, third time we've been outside. For the coaching staff it's a chance for us to evaluate some players that are trying out and trying to earn roster spots. Also, a chance for us to learn and see, like we've gotta draft a player like Sarah and Kristin, and how they play with players and are expected to play against on the field. Sarah's case, how is she going to combine with Katy Freels, and Kristin, how is she going combine and work with in a tandem with Lindsi Cutshall next to her in the back four.
 
Kristen what was it like to be apart of a National Championship playing team?
KG: It was definitely an honor. We had been working on it for quite a couple of years and to finally get it, it was unbelievable, and to go out with a bang it was indescribable.
What was the game like?
KG: It was very even for the whole entire match. It was hot and humid and both teams were pretty evenly matched so for just someone scoring made it.
 
Who's your biggest competition? Who looks like they're going to be your biggest competitor in the league this year?
JG: Our league is known for being the best league and the reason for that is the parity. On any given game day any team can beat anyone. If you look at last year and the improvements teams have made, there's probably two or three teams that got the top half and people expected to do really well, Seattle, Kansas City. You look at the bottom half, Boston and Houston were there at the end of the year and they've made significant improvements that they can get out of the bottom of the table. But other than that, I think Chicago's got a very good roster, Western New York has completely overhauled their team. Until you start playing games and see them play it's gonna be difficult. But our expectations are that you can't expect to win a championship unless you get to the playoffs, and I see us in the top half, the top four right now.
 
Did today's game help boost your confidence for the upcoming season?
JG: Yeah, it's really an exercise for the players to make mistakes and learn about each other. At the same time, feel the pressure of having to win a game and keep a clean sheet.
 
With the Women's World Cup this year in the middle of your guys season, how do you feel it's going to affect your team's play?
JG: It interesting because you have to, depending on the makeup of your roster missing the World Cup, Seattle as low as three, but then you have a team like Chicago that could be nine, were at a point where we've gotten six players that will be gone for the World Cup and that's an opportunity for these other players to step in and get minutes and experience carry the load until these players get back here. It' s almost like it's a split season, but I'm very happy with the way our roster played out, the depth that we have, we can get through the time of the World Cup without those players. Our biggest priority was to get Nadia Nadim back, and her team's not in the World Cup, so to have our goal scorer here the entire season, that's a huge benefit for us.
 
What are both of your personal goals for this season?
SK: I think individually, personally I really want to blend in with the team as well as I can on and off the field and just give all of the skill I have and try to be a force. Whether that means combing with Katy in the midfield or cheering on my teammates it doesn't really matter. I just want to give as much of myself as I can to the team and work towards that championship goal.
KG: I just want to grow as a person and player and learn from [Christie] Rampone definitely, I think I can learn a lot from her and the positions and just mesh with the girls and have fun.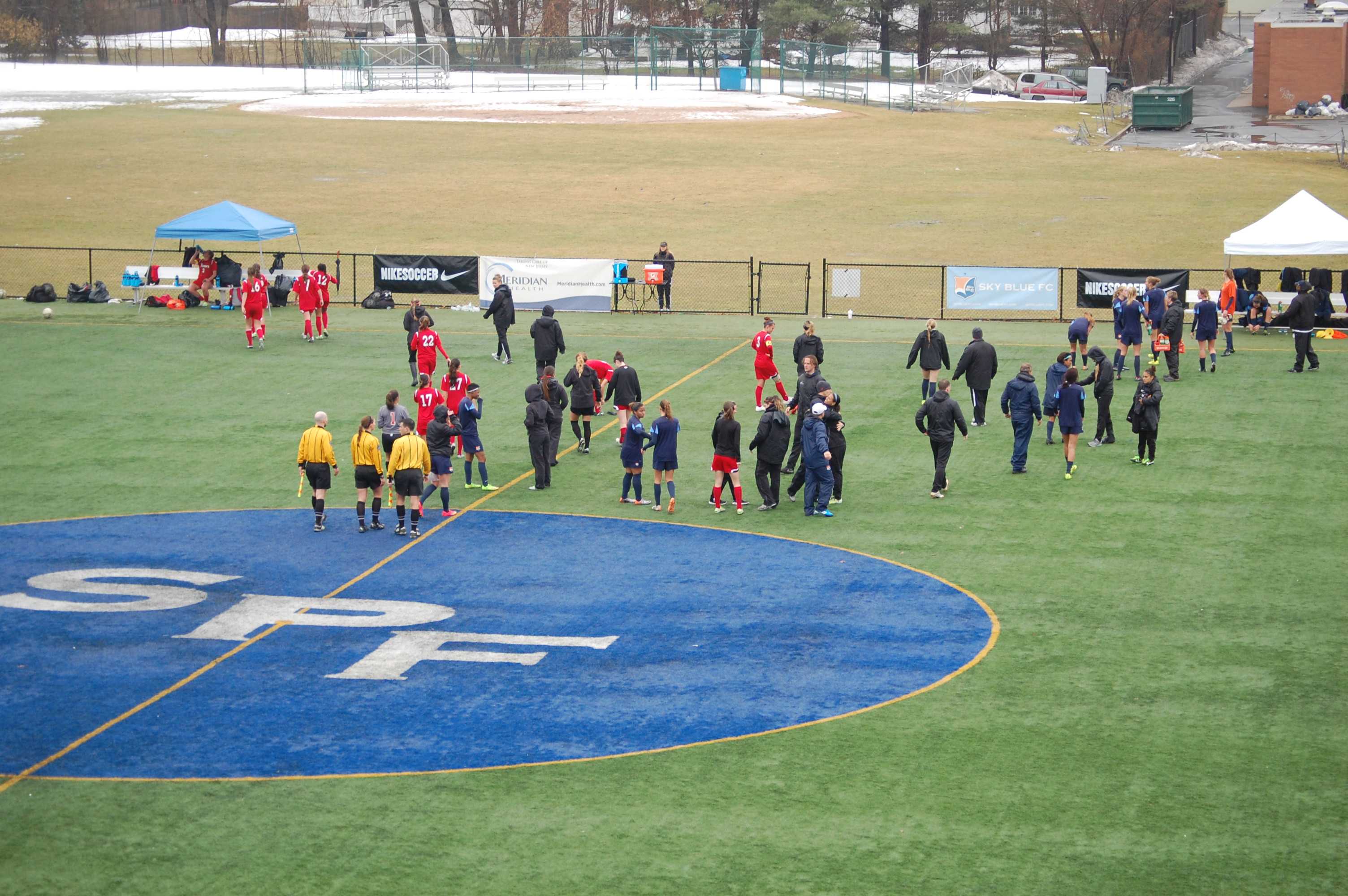 Photo by Robert Fallo