SPF Falls to Summit 5-0, Ending a Great Season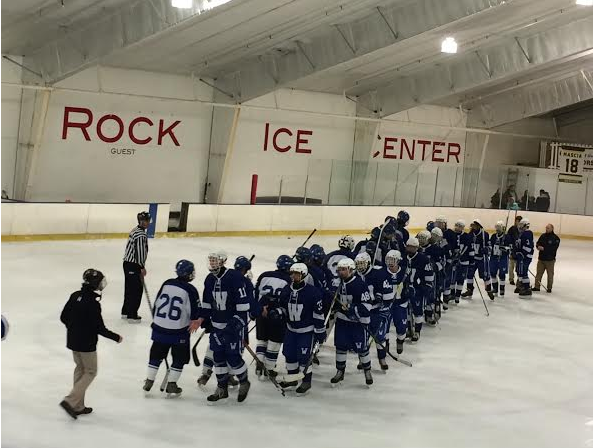 A strong year for Raiders Hockey has been concluded after a 5-0 loss to the Summit Hilltoppers in the county tournament semifinals.
Summit goalie Alec Vitton saved all 14 shots on goals, while SPF goalie Tim Mitchell made 29 saves and let up five goals. Summit's goals were scored by Justin Grange, Riley Flynn, and Matt Galgano.
Grange scored the first goal early in the first period, with an assist from Flynn. Flynn then when on to score a hat trick (three goals in one game), assisted by Corey McManus, Jimmy Birle, and Whit Cummings respectively. Gagano scored the final goal of the game, and was assisted by Will Vitton.
The Raiders ended the season with a record of 11-12-1. Summit then went on to beat Westfield in the county tournament finals. While the season may be over, the future of SPF Hockey is brighter than ever. With talented underclassmen coming up, next year will be a season to remember for hockey.