Seniors Tori Baliatico, Jodie Cornwell, Ryan Jensen, Jeffrey Rodgers, and Jassiem Wahtuse all signed their National Letters of Intent on Feb. 4th, National Signing Day 2015.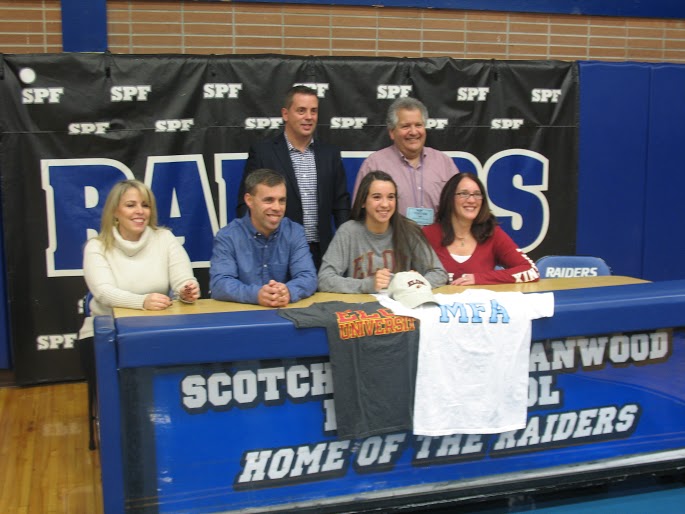 Baliatico signed with Elon University, where she will play soccer. Cornwell will play soccer at the University of Georgetown. Jensen signed on to play football at Wagner College. Rodgers will play tennis at Fairfield University. Wahtuse signed with Monmouth University, where he will continue his soccer career.
All five athletes have been very successful in their high school careers and are highly regarded by their coaches.
"Ryan Jensen, over these past three years, has been a tremendous athlete, tremendous worker, and a tremendous leader for us." said Jonathan Stack, varsity football head coach. Jensen, a three year varsity starter, has been a key to the Raiders offense and defense. As Stack also mentioned, Jensen was a key component in the running game with his blocking skills on offense. On defense this year, he had three sacks. In addition, Stack says that the football coaches at Wagner are looking forward to having Jensen on the team.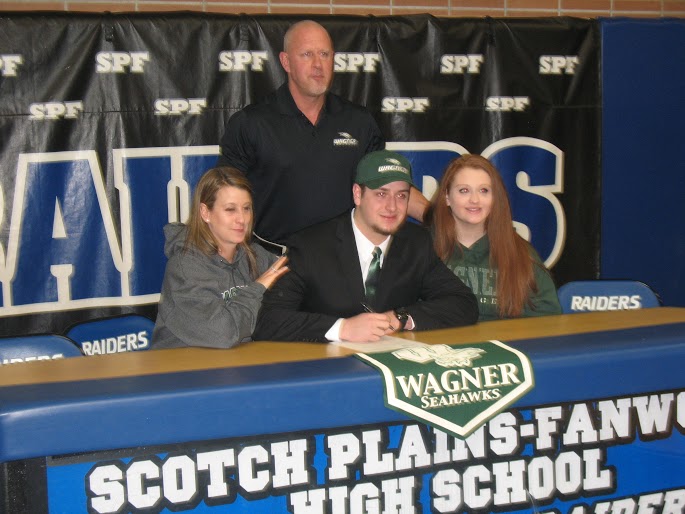 Wahtuse is the third player from SPFHS to attend Monmouth for soccer. The other two are San Jose Earthquakes goalkeeper Bryan Meredith and Colin Stripling, 2012 Star Ledger NJ Player of the Year. Wahtuse had 10 goals and one assist this season. Even though he missed 18 games due to injury, he was still named to nj.com's All-State Third Team and Union County First Team. "When [Wahtuse] did come back, he was instrumental, leading the team to the Group 4 Final," said Tom Breznitsky, varsity boys soccer head coach.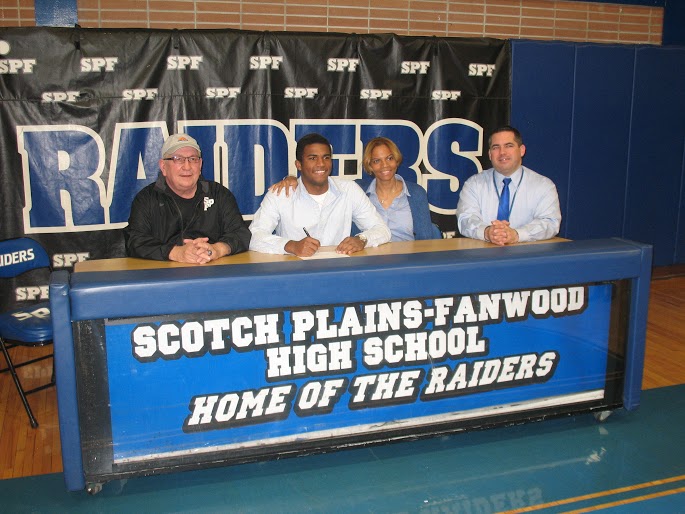 In the fall, Baliatico was the Union County Girls Soccer Player of the Year after she scored 21 goals and had 19 assists. "She was instrumental in our success the past few years," said Kevin Ewing, varsity girls soccer head coach. Baliatico hopes to continue her success while at Elon. In addition to a mass amount of success on the soccer field, Baliatico is one of the best hurdlers in the nation, placing in the top ten nationally for the 400 meter hurdles this past spring. "If you've never seen her play, she's extremely fast," said Ewing.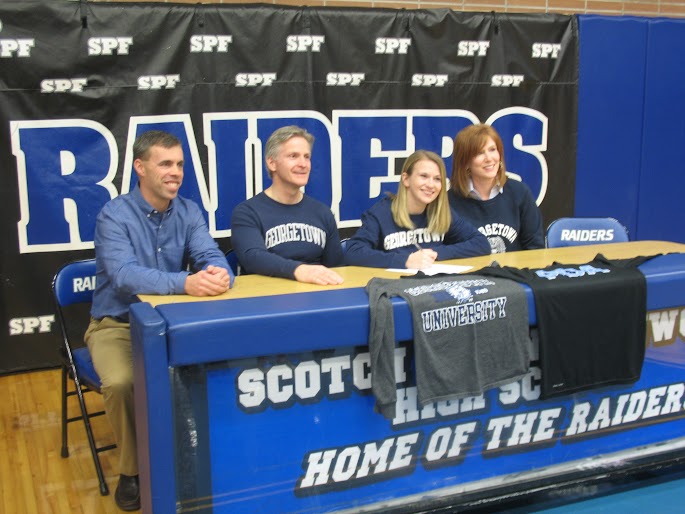 Baliatico's teammate, Cornwell, who was a four year varsity player, will be a part of Georgetown's soccer team in the fall. "[Cornwell's] not that big, but she's one of the toughest girls I've ever coached," said Ewing. "She is still one of the best players on the field, whenever she plays." Cornwell's biggest feat on the field was one that Raider Nation will not soon forget. In the Group IV Section Final against Ridge, Cornwell scored the game-winning goal in double overtime, giving SPFHS the sectional title.
Finally, Rodgers will look to cement himself on the tennis court at Fairfield. "Jeffrey has proved to me time and time again that he is a very mature, dedicated individual," said Gary Wasserman, varsity boys tennis coach. Rodgers has 76 wins and is on track to reach 100 wins, a significant accomplishment. Rodgers, who has been a captain since his junior year, was the 2013 Union County Tournament champion as well as the county's 2013 Player of the Year. "He leads the team by example," said Wasserman.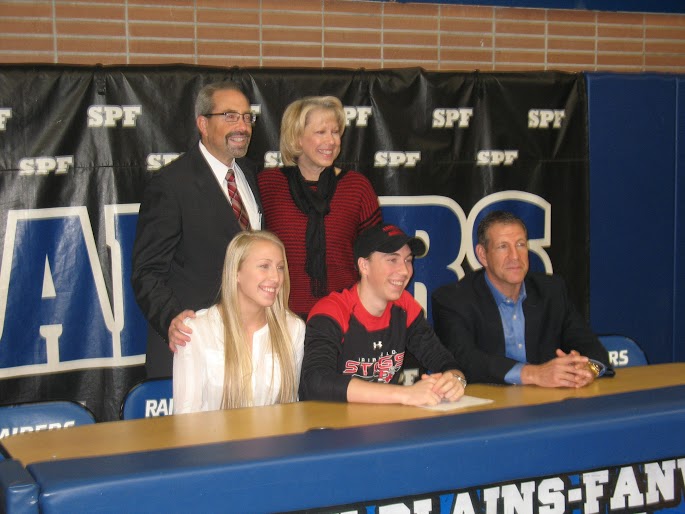 Athletic Director Ryan Miller is very proud of all of the athletes who signed, especially the five who signed today. "It's a great day to be an athletic director when you can watch your children do what they did," said Miller.