Eight years later, Nintendo finally moves on to New Horizons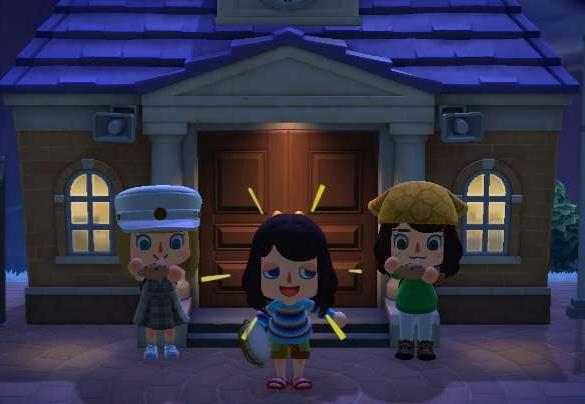 On Mar. 20, Nintendo released the highly-hyped and long-awaited game Animal Crossing: New Horizons. In the game, the character travels to an uninhabited island along with famous characters Tom Nook, Timmy, Tommy, and two random villagers. From then on, the player is focused on developing the island into a bustling community.

Animal Crossing has always been a casual game, perfect for those who love to do virtual chores daily. The very first edition in the main series, simply known as Animal Crossing, was released in 2001. The player is a villager in the town, same as some of the future games: Animal Crossing: Wild World (2005) and Animal Crossing: City Folk (2008). In 2012, Nintendo released Animal Crossing: New Leaf, when the player is this time the mayor of the town. Finally, eight years later, New Horizons was released, when the character is basically God, terraforming the island and decorating it to their image.

While there have been many Spin-off games released in between the releases of New Leaf and New Horizons, nothing can beat the main series games. With eight years in between NL and NH, it was no surprise that there was a drastic improvement in the graphics of the game, complete with shadows, hair animations, and pleasing color palettes.

There are some major differences between NH and previous games. Before NH, anytime a player wanted to decorate their homes with furniture they could only buy it from stores. This time, while that is still an option, the majority of furniture is crafted, with recipes either provided or learned by finding them randomly. The same goes for tools: shovels, nets, slingshots, fishing poles, axes, and more are also crafted and can break after multiple uses, depending on the materials used. Furniture can also be placed both inside and outside, instead of just inside.

Some small but enjoyable additions to the game are the fact that players can craft and play with musical instruments such as the Ocarina and tambourine. There is also more maneuverability, with wooden poles to jump over rivers, and small ladders to scale cliffs. The villagers are also more interactive with their surroundings: they change into tracksuits to exercise, they sit and stargaze, read books, tend gardens, craft items, sing and interact with outdoor furniture.

With quarantine society's new reality, Animal Crossing: New Horizons couldn't have released at a better time. It also helps that this game is more multiplayer-friendly, as a player can have up to seven friends on their island at once. Such a simple and soothing game makes these trying times a little more bearable.