Upcoming games for 2021
Throughout the months of 2020, many new things emerged in the world of gaming specifically for PC, Xbox, Playstation and the Nintendo Switch. And in the months of 2021, these systems will be receiving new games along with updates on current games. Here are some games to get excited for in 2021
Among Us – Airship update – Early 2021 
"Among Us" came out back in 2018 but didn't become popular until last year. Due to its popularity, developers InnerSloth decided to cancel the sequel games and focus attention on the main game. It was announced that the new map will be released early this year and will be based around the Henry Stickmin airship from the Henry Stickmin franchise, a popular game series from 2013 also released by InnerSloth. With a new map comes new tasks and new abilities. This map will contain ladders and elevators crewmates can use and multiple spawn points throughout the map to restrict the ability to group up with other players in the game. There is no solid release date, but players are waiting in anticipation to give this new map a test drive. 
"I think it's gonna be like the new go-to for a lot of people," senior Jonathan Dionisio said. "Most creators that are playing the game are using different mods and stuff, but this new map will get people back on playing just regular old Among Us."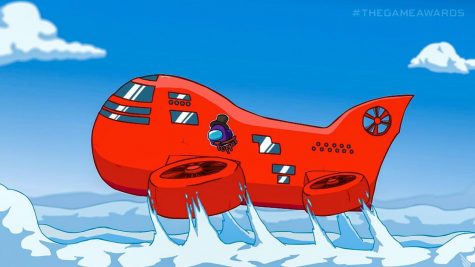 Little Nightmares 2 – Feb. 11 – All Platforms 
"Little Nightmares" is a game that has been around since 2017. This puzzle, horror adventure game follows a little girl named Six as she tries to escape the maw while trying to avoid the corrupted souls. Three years later, Tarsier Studios are announcing the sequel "Little Nightmare 2." In the sequel, you now play as a boy named Mono who finds himself trying to discover the secrets of the signal tower with the help of Six while trying to avoid all the creatures that are roaming the world. Tarsier Studios plan to release on Feb. 11 2021 and it will be available for the Nintendo Switch, Playstation 4, Xbox One and PC at the price of $29.99.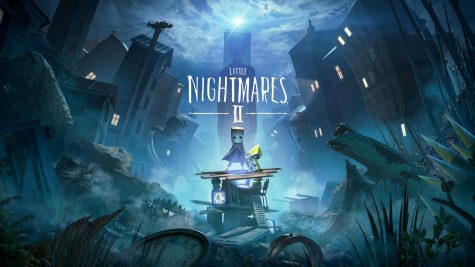 Harvest Moon: One World – March2 – Nintendo Switch, PlayStation 4, Xbox One
"Harvest Moon: One World" is a game being created by the company Natsume and will be the new addition to the long Harvest Moon series. It's a game where you can farm, travel, interact with other characters, take care/collect common and exotic animals and find a love interest. This game will be available for both the Nintendo Switch and Playstation 4. It's currently available for pre-order with a free chicken plush at the price of $49.99. 
Humankind – April 22 – Microsoft Windows, macOS and Stadia 
"HumanKind" is a strategy game created by SAGA and Amplitude studios which is supposed to be released on April 22, 2021. In this game, you can own your own civilization with different cultures between the ancient and modern age, write your own history and fight in wars that threaten your civilization. On their DevBlog the HumanKind creators released a sneak peek about their character customization options to their community saying "in Humankind, all civilizations will be represented by an avatar, and as a player, you will get to customize your own and share it with others. Avatars will also wear costumes that represent the cultures you choose." To get more updates on this game; information will be available on their page on "Games2Gether". This game will only be available for PC and can be found on the original HumanKind page, Steam or the epic games store and is currently available for pre-order at the price of $49.99.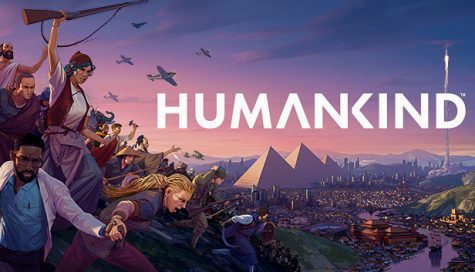 Back 4 blood – June 22 – Xbox One, Series X and Series S, Playstation 5 and 4 and PC
"Back 4 Blood" is a multiplayer horror first-person shooting game being released by Turtle Rock and Warner Bro. Studios on June 22, 2021. In this game, you have to fight for your life and humanity while trying to survive an apocalypse after people begin getting infected by parasites and turning into violent zombie-like creatures known as "the Ridden". In an interview co-founder of the Turtle Rock franchise; Phil Robb said "We wanted to take what made the zombie co-op so fun and couple that with modern graphics and technology."
This game can be purchased in Standard Edition; which is only the game and can be bought at a total of $59.99. Deluxe Edition, which comes with the game, four-day early access, and an annual pass, which can be bought at a total of $89.99. An Unlimited Edition comes with the game, with four-day early access, an annual pass, battle hardening skin pack and digital game items. This pack can be bought for a total of $99.99. This game will be available on the Playstation 5, Playstation 4, Xbox Series X/S, Xbox One and the PC with pre-order available now.