Billie Eilish excites fans with her new album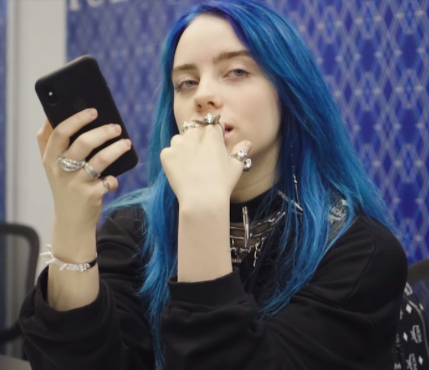 Utterly true to her style, Billie Eilish released her debut album, entitled "WHEN WE FALL ASLEEP, WHERE DO WE GO?," on March 29, 2019. The album art speaks for the entire work itself, as Eilish sits atop a white bed with porcelain eyes and an eerie smile. The release of the album marked another major milestone in the young artist's career.

Some very popular hits throughout the album included "bad guy," "my strange addiction," (in which she samples the iconic hit sitcom "The Office") and "xanny." The upbeat and pop-esque production of her music, paired with its intriguing use of vocal distortion and bass, keeps audiences hooked to her unique style.

The anti-pop supernova, only 17 years old, has received vast amounts of attention throughout media outlets for her new and dark style of music. She has several billboards throughout major cities in the United States, including one in the iconic Times Square of New York City.

"Her music is completely different from anything else I've ever heard," senior Lizzie Weinreb said. "She's pop, but she's not. She's kind of indie, but she's not. It's just so cool. Plus her 'edgy-teen' vibe is so unique."

After such a short time in the industry, Eilish is truly shaking the music world and all the norms that it has instituted for, well, ever. The world is watching what the star's future looks like, as the beginning of her career has been absolutely stellar, to say the very least.