NFL Draft: 2019 Predictions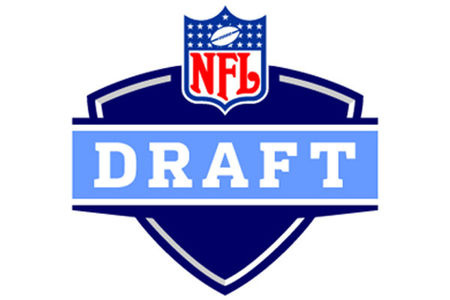 The NFL draft is right around the corner, and there's a lot of speculation on where top draft prospects will end up. Here's a list of the possible top ten draft picks in the 2019 NFL Draft.

#1 – Arizona Cardinals – Kyler Murray – QB
Arizona is putting their faith in their new head coach, Kliff Kingsbury. Kingsbury is a young coach known for running an explosive offensive. His playbook is offensively orientated with 95% of his snaps operating out of the shotgun. In order to run this offensive, Kingsbury will need an equally explosive quarterback to make big plays. Kyler Murray, the former Heisman trophy winner, is the perfect guy. Murray can pass, run and come up in big moments. In his past season with Oklahoma Murray threw for 42 touchdowns and ran for 12. He is cut to be the next NFL superstar and a deserving first pick.

#2 – San Francisco 49ers – Nick Bosa – EDGE
Nick Bosa is regarded as one of the most promising draft prospects of 2019. Bosa had a phenomenal career at Ohio State, but an injury kept him out for the majority of his junior season. He has turned heads because of his powerful frame and ability to break out of double teams. Bosa also has an older brother, Joey, who was a third overall pick for the San Diego Chargers. If the 49ers are able to draft Bosa, they would fortify their defense and have the top pass-rusher in the draft.   

#3 – New York Jets – Josh Allen – EDGE
Josh Allen is a dynamic edge rusher that plays with "a motor that consistently runs hot." Allen has also shown tremendous leadership qualities at Kentucky that will make him a strong voice in the locker room. The New York Jets defense was ranked 29th last year, and they are in need of some upgrades. With the new addition of Le'veon Bell and sophomore quarterback Sam Darnold at the helm, the Jets offense should function just fine. If drafted by the Jets, Allen will be able to pair up with star safety Jamal Adams to become one of the deadliest defensive duos in the NFL.

#4 – Oakland Raiders – Quinnen Williams – DL
The Raiders finished last in the league in sacks with only 13 in 16 games. It seems that the Raiders weren't quite able to recover after trading away star linebacker Khalil Mack. In fact, in the 2018-2019 season, Mack had 12.5 sacks by himself, which is less than one sack away from the entire Oakland defense. Oakland needs a severe upgrade to their defensive line, and Quinnen Williams is their guy. Williams is the highest rated draft prospect this year, and he comes in a 6' 3" and 303 pounds. He is a smart, fast and big pass rusher that will be able to stop the run as well.

#5 – Tampa Bay Buccaneers – Devin White – LB
Devin White has the traits to be a franchise player in the NFL. He is fast, competitive, and determined; three traits that cannot be coached. White is also an avid learner and willing to adapt to new scenarios. He is the perfect mold and can be coached into a top-tier linebacker. The Buccaneers' defense is nothing special and could use a top-notch player to build from.  

#6 – New York Giants – Rashan Gary – DL
The Giants have expressed that they want to keep veteran quarterback Eli Manning, so prospects like Kyler Murray and Dwayne Haskins are unlikely. With that being said, the Giants defense is a point of concern. With the loss of Landon Collins, Olivier Vernon and Damon "Snacks" Harrison the Giants have a hole to fill. Rashan Gary, who is a Scotch Plains-Fanwood alum, will fill this hole. Gary is a freak of nature with a 4.58-second 40-yard dash at 277 pounds. This athleticism makes him a threat up front that will even give seasoned offensive linemen trouble.

#7 – Jacksonville Jaguars – Jawaan Taylor – OL
The Jaguars made a surprise move this off-season when they signed Super Bowl MVP Nick Foles on a $88 million 4-year deal. The Jaguars will look to build around Foles, and the first place they need to start is the offensive line. Jawaan Taylor is a powerful blocker that will help in the running and passing game. Taylor's fast feet help him move his 312-pound frame to keep rushers out of the pocket. He has the potential to be an "instant starter" according to many NFL scouts.

#8 – Detroit Lions – Montez Sweat – EDGE
Montez Sweat is quite the athlete. At 6' 6" and 260 pounds Sweat ran a 4.41 40 yard dash. That is faster than Antonio Brown, A.J Green, and Alvin Kamara. His athletic frame will allow him to be a lethal edge rusher for any team lucky enough to get him. The Lions are still adjusting to their New head coach Matt Patricia and could use more personnel. Patricia was the defensive coordinator for the New England Patriots and will surely be able to utilize Sweat in a new defensive playbook.

#9 – Buffalo Bills – Cody Ford – OL
The Bills took quarterback Josh Allen with the seventh pick in last year's draft. Allen has shown immense potential in the 2018-2019 season, and the Bills will most likely begin to build around him. The first place the Bills should look is the offensive line, and Cody Ford is a solid option for Buffalo. Ford is a big man; weighing in at 329 pounds he will be hard to move and a good pocket protector.

#10 – Denver Broncos – Jonah Williams – OL
The Broncos made a surprise move this offseason by signing Joe Flacco from the Baltimore Ravens. Flacco is an aging quarterback at 34, but Denver GM John Elway has said that Flacco is "just entering his prime." With this in mind, the Broncos will need to beef up their offensive line to protect Flacco. Jonah Williams is seen as one of the best offensive linemen in the draft, and rightly so. Williams was a starter all three years at Alabama and a key to the team's success. NFL scouts believe that Williams is a safe pick that will have a successful career in the NFL.