Bovella's Bakery is a neighborhood favorite and a must-try
There's no place more quintessential to the food scene of Westfield, NJ than the thriving Bovella's Pastry Shoppe.
Even before entering the quaint corner store, you can smell the scent of baked goods wafting through the air. The delectable treats are made fresh everyday on location, and vary from classic Italian desserts to cupcakes of all varieties and even custom-made cakes. The shop has been serving the community for over 60 years, and is not to be passed up.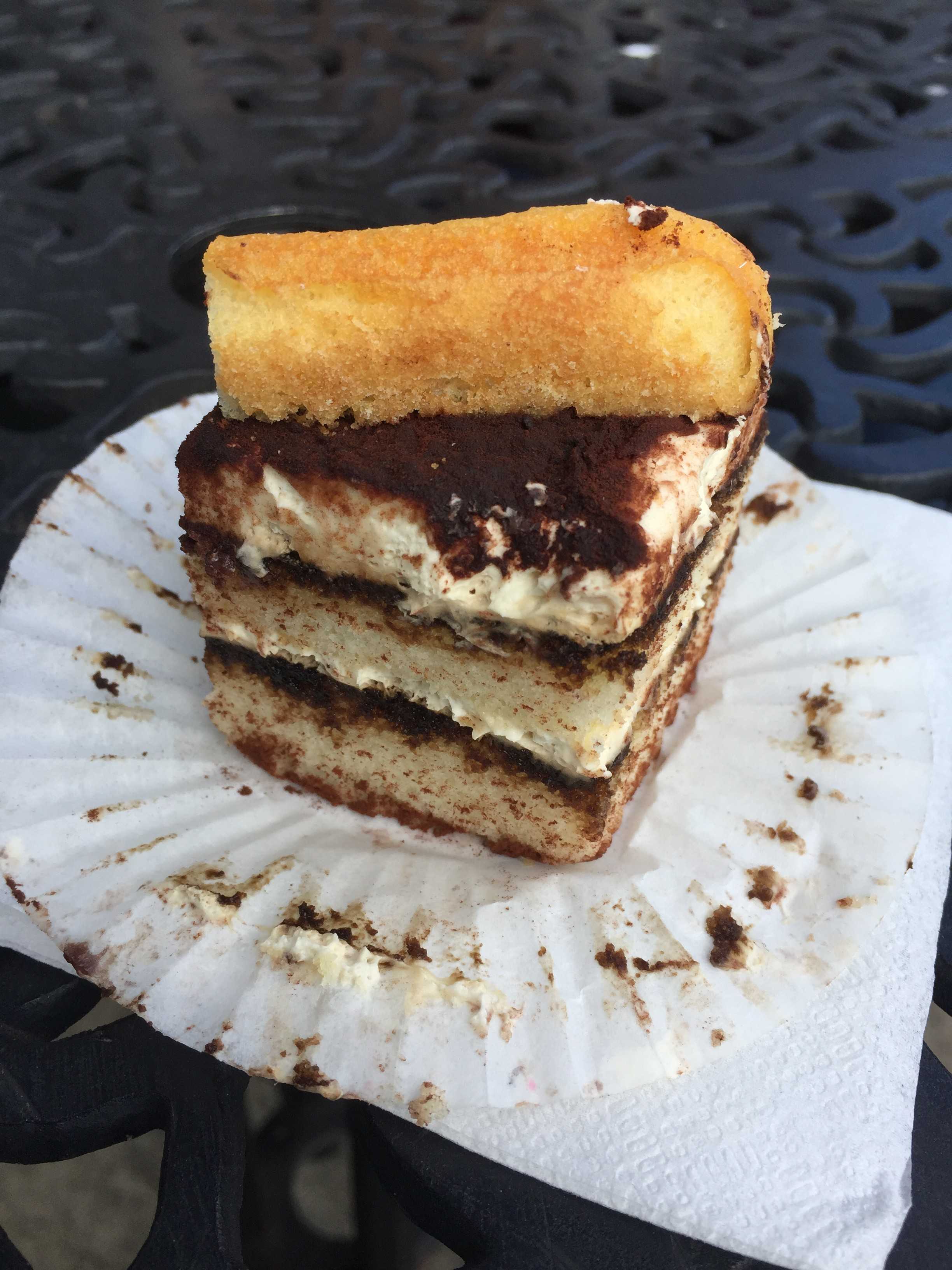 As suggested by the employees, we began by trying the customer favorite, tiramisu. A classic tiramisu consists of several layers of coffee-soaked ladyfinger cookies, mascarpone custard, whipped cream and is finished off with a generous layer of cocoa powder. The tiramisu at Bovella's is traditional in every aspect except for its small size. However, we quickly overlooked this fact, because the dessert was still extremely filling, even split between two people. The dessert definitely has an extremely robust coffee flavor; even though coffee is a key ingredient for any tiramisu, we would not recommend Bovella's version to anyone who does not like coffee.
Following in suit of previous bakery reviews, we also decided to try a classic vanilla cupcake with vanilla icing. We were pleasantly surprised by the large size of the cupcake, as well as the large amount of icing, which in our opinion, is the most important part to any cupcake.
The icing was light and fluffy like marshmallow cream, and had a pleasant taste of pure vanilla which wasn't too overwhelming. The cake itself was dense and moist, making it equally as filling as the tiramisu, which in no way is a complaint.
It was refreshing to taste a cupcake that didn't feel processed or from a box. Instead, Bovella's is serving up desserts with, as cheesey as it sounds, care and pride in what they're producing, and you can taste it in every bite.