The Students of SPFHS Weigh in on the Best Sides of Thanksgiving
We all know about the big bird, but the sides and desserts separate one family from the other, and that's what makes Thanksgiving such a joyous holiday. 
Whether you're enjoying creamy mashed potatoes or a savory stuffing, each SPF family enjoys their Thanksgiving meal in a unique, distinctive way. 
According to a recent SPFHS study, many students weighed in on their favorite side to go along with the turkey, as well as their post meal sweet. 
Most of the survey made it clear that mashed potatoes and mac and cheese were the most popular sides. Mashed potatoes had a 70 percent liking while Mac and Cheese had a 65 percent liking. 
While on the vegetable side of the table, it's a different side of the story. Not many students here at SPF are fond of seeing green on their Thanksgiving plate. Only 14 percent of students enjoy having broccoli on their plate, five percent of students like brussels sprouts, three percent like green bean casserole and five percent of the students enjoy creamed spinach. 
"My favorite Thanksgiving side is mashed potatoes because they're a classic and pair well with turkey and you can put the gravy for the turkey on top and it tastes great," senior Kaelin Cunningham said.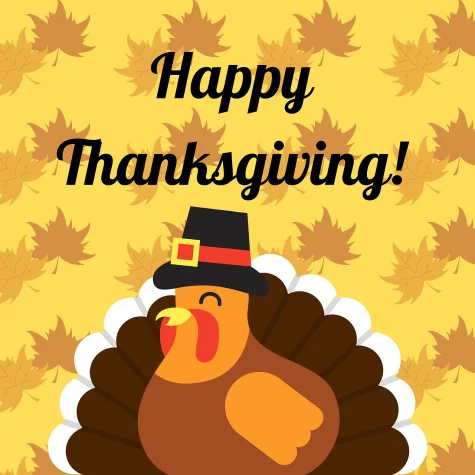 But what about the second most popular side dish?
"Mac and Cheese is my favorite Thanksgiving side, no doubt," senior Andy Kipp said. "Mac and Cheese goes with basically everything on the plate, it's the perfect side."
It's not just the sides that separate one family from the other, but the sweet treat at the end of the meal definitely satisfies one family's meal over the other.
In fact, apple pie was the most liked dessert with a 53 percent liking, and chocolate chip cookies were a close second with a 46 percent liking. Rounding out numbers three and four, pumpkin pie had a 35 percent liking while cinnamon rolls had a 34 percent liking. 
"My favorite dessert is apple pie because I love the cinnamon and flaky crust of the pie and how the apples get soft," Cunningham said. "It goes really well with ice cream once it gets a little melty."
Whatever your favorite side or dessert is, I can trust that each student with pack a feast onto their plate and enjoy whoever cooked their delicious food. 
Happy Thanksgiving!