Music department students enjoy "One Short Day" in NYC to see "Wicked!"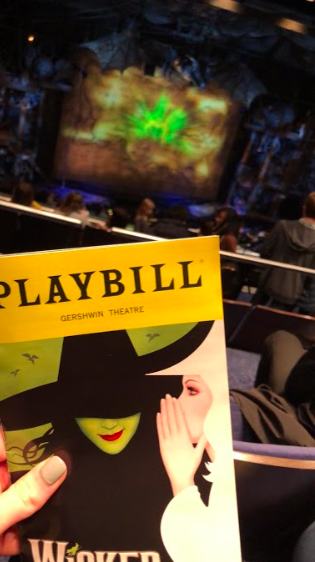 On Thursday Feb. 6, students from the Scotch Plains Fanwood High School Music department took busses into New York City to watch Wicked on Broadway. Students filed into the Gershwin Theatre and witnessed the award-winning musical, some for the first time, and others to come back and feel the joy again.
"I thought it was a really good show, it connected to the movie in certain ways that made me see everything from a different perspective," senior Billy Kasper said.
On its 17th year on Broadway, Wicked has dazzled audiences year after year, and it was finally time for SPFHS students to live the magic first hand. Most, if not all of the students completely adored the show.
This was the second show SPFHS music department students have seen this school year (the first being Beetlejuice: The Musical). The music students look forward to these Broadway trips every year and Wicked did not disappoint.
"I thought it was pretty decent, the ending was very surprising and enjoyable. The actors played their roles very well and made the show very successful," Sydney Sprechman said. 
The Students of Scotch Plains Fanwood had a true appreciation for all the actors and actresses who sang, danced, and performed all throughout the show. 
Students cannot wait until their next music department trip into the city for yet again another Broadway show.