King Princess: The next Billie Eilish?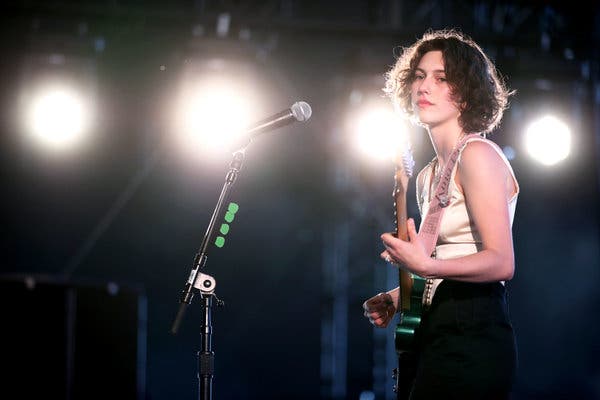 Billie Eilish, a very well-known alternative pop singer, has dominated the world of music for the past 2 years, and continues to be successful after the release of her new album, "When We All Fall Asleep, Where Do We Go?".
Her music has encouraged everyone on a worldwide scale to broaden their musical horizons and venture into different music genres such as indie pop, pop-rock, and other alternative genres. Eilish has also generated a bigger fan-base for singers who have an atypical style of music, one of those being King Princess.
Mikaela Mullaney Straus, more commonly known as King Princess, is a newly famous singer that has been redefining music itself. Straus is from Brooklyn, New York, and is only 20 years old. She was offered to sign to a record label as early as age 11 due to her vocal talent but turned it down because she feared the label would try to control her music and what she produced.
However, in early 2018, Straus signed a record label with Zelig Recordings and released her first single, "1950". Nearly 305 million people have listened to her song, "1950," since and her second most popular song, "Talia," recently reached 55 million listeners. In October of 2019, she released her debut album, "Cheap Queen" and is currently on her very own world tour.
"I saw her in concert with my sister and it was one of the best concert experiences I've ever had," junior Rachel Small said.
Singer Harry Styles first tweeted lyrics from her #1 song, "1950," and most of her social media exposure is credited to him. Although Styles is the one who first brought attention to this new artist, her talent is speaking for itself and many listeners find themselves enamored with her unique style of music.
After King Princess finishes her own world tour, she is scheduled to join Harry Styles on the European leg of his tour, "Love on Tour," as an opening act.
The hope is that accompanying Styles on his tour will allow Straus to find a larger audience and continue to produce music. Only time will tell if the artist will make it in the music world, but if her current albums ratings are any indication, King Princess may very well be the next Billie Eilish in the world of music.