Macy's Thanksgiving Day Parade Blows down the streets of NYC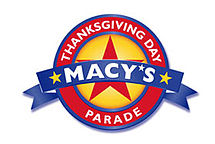 On Nov. 28, 2019, the nation watched as the Macy's Thanksgiving Day Parade storms the streets of New York City, both live and at home.
As usual, the parade lasted for three hours from 9:00 am to 12:00 pm Eastern Standard Time. It is held in Manhattan, ending outside of Macy's Herald Square. People viewed the parade on NBC, where it was televised nationally for people outside of the city to see.
Like always, the parade stormed New York City with their extravagant floats, enormous balloons and bright colors, succeeding in wowing people in the streets and from their television sets at home.
The lineup for balloons and floats change every year. Some of the balloons shown in the parade included Astronaut Snoopy, who sported an orange astronaut suit, and Spongebob Squarepants, who is alongside his pet snail Gary. To kick off the holiday season, floats such as Macy's Singing Christmas Tree, the first-ever Singing Christmas Tree float, and Santa's Sleigh, make an appearance.
The parade also featured live music, performances and many appearances from singers, high school marching bands and many more celebrities. Just like the floats and balloons, the lineup for these acts change every year. Performers from this year include Celine Dion, who performed her new hit song "Imperfections", and NCT 127, who most definitely earned some new fans by performing their English version of the song "Highway to Heaven".
With the parade having been held for nearly a century, fans of this event are able to see the evolution of how much the parade has changed. While the floats and the acts change up every year, the Thanksgiving spirit does not disappear from the hearts of many. The annual Macy's Thanksgiving Parade remains to be a timely Thanksgiving event to celebrate the holidays.