Tyler, the Creator breaks expectations with new album 'IGOR'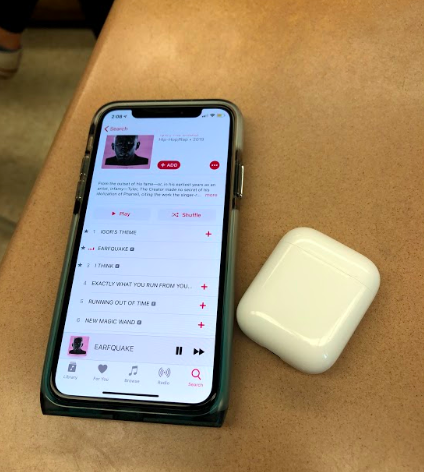 The long overdue "IGOR" album by Tyler, the Creator dropped last Friday, the 17th. He announced the dropping of the album earlier this week telling his audiences to not expect a rap album.
Tyler Gregory Okonma, better known as Tyler, the Creator along with many other names was born and raised in California. Now 28 years old, Okonma has released a total of 6 albums including "IGOR".
This album features the already popular tracks "EARFQUAKE" and "PUPPET". The 12 song, 40 minute album is Tyler's 6th album. The album features artists like Kanye West, Playboi Carti, Pharrell Williams, Lil Uzi Vert and many others.
The last album Okonma dropped was back in July of 2017. The album "Flower Boy" broke records and went gold on the Billboard charts.
Each one of Tyler's albums tells a story. In "Flower Boy", the story is based on Tyler, the Creator's self discovery. In "IGOR", however, the story is about a breakup, making the album slightly more depressing. The music, however, is upbeat which makes the album easier to listen to especially during warm summer days.
Okonma's music identifies with both R & B as well as rap, but he told his audiences in a recent Instagram post to not expect a rap album. His suggestions to his fans were meant to not disappoint them and in hopes that his fans would listen to his new music with an open mind.
Many other celebrities express their love for the album. Kendall Jenner posted on her instagram lyrics from the album along with some of her favorite tracks. Migos members also tweeted about the new album congratulating Tyler.
Overall, fans are ecstatic about this new album and it is expected to do very well on billboard's charts.