Celebrities dress to impress at the 47th annual Met Gala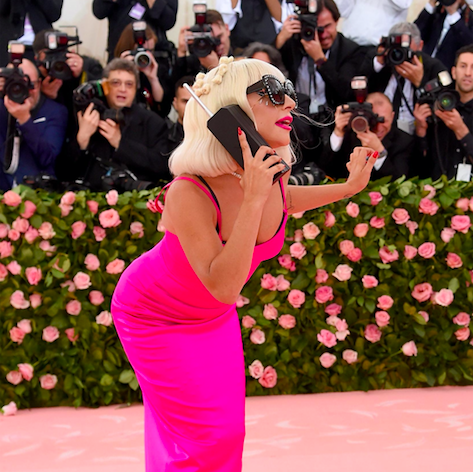 Every year, Hollywood's biggest names come together in New York to show off their most extravagant fashion for fans and photographers alike. The Met Gala is hosted by different celebrities each year and takes place at the Metropolitan Museum of Art, serving as a fundraiser for the museum's Costume Institute. This year, the event was hosted by singer Lady Gaga, designer Alessandro Michele, tennis player Serena Williams and singer Harry Styles.
The theme of this years event was Camp: Notes on Fashion, an essay written by American critic Susan Sontag in 1964. The essay breaks down the essence of "camp", a fashion style that takes what is usually elegant and serious and makes it more fun, relaxed and for lack of a better word, silly. While many were at first confused by what exactly the theme meant, it soon became more clear with Lady Gaga's four outfit changes, Cardi B's bedding-inspired gown and Zendaya's recreation of a modern day Cinderella- L.E.D lights, smoke and all.
Other celebrities who attended included Priyanka Chopra, Nick Jonas, Shawn Mendes, Hailey Bieber, Kim Kardashian, Kanye West, Kylie, Kendall and Kris Jenner, Travis Scott, Lili Reinhart, Cole Sprouse, Jared Leto, Celine Dion, Yara Shahidi, Cara Delevingne, Katy Perry, Halsey, Regina Hall, Lupita Nyong'o, Naomi Campbell, Joe Jonas, Sophie Turner and many more. However, those surprisingly not in attendance included Blake Lively, Beyonce and Rihanna, all know to have memorable outfits whenever they make an appearance.
Each year, it is debated exactly how well attendees follow the themes, and 2019 was no different. While celebrities like Cardi B and her bedding dress, Lady Gaga's four outfit changes, Janelle Monae's dress with an eye that blinks, Billy Por†er arriving on a litter carried by six men and Kacey Musgraves head to toe Barbie-inspired look clearly made an effort to follow the theme, it can be argued that others such as Shawn Mendes sporting a plain black suit and gold highlights, Karlie Kloss wearing a relatively simple gold dress and Jennifer Lopez with a simple silver dress and wig could have followed the theme a bit more. However, camp is a relatively vague concept compared to previous more cut and dry themes surrounding Christianity as well as famous designers.