The Chocolate Bar gives a new twist on classic gelato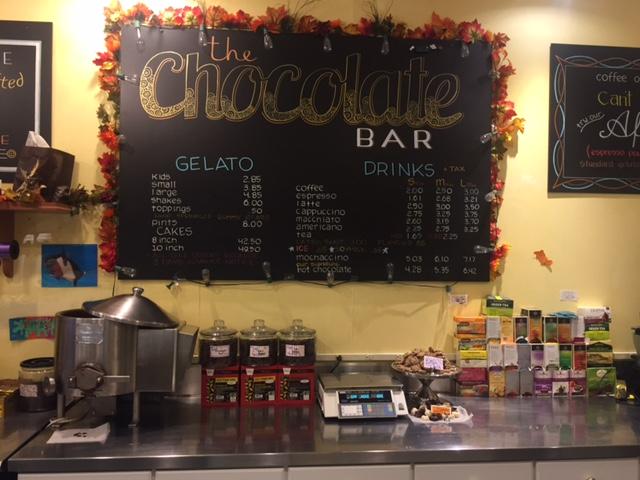 written by Albert Sanchez
Located in Westfield, The Chocolate Bar has been serving gourmet Italian treats on Quimby Street for the past  10 years.
Upon entering the quaint shop, there is an alluring aroma of baked goods, and the glass display of gelato takes center stage. The shop offers about 24 flavors of gelato, including seasonal flavors such as pumpkin and chocolate biscotti. The shop also offers other treats such as peanut butter cups and chocolate-covered Oreos, which are made fresh daily.  The pistachio flavor exceeds expectations, with its creamy texture, vibrant yet subtle green hue and rich flavor! The friendly staff made the experience even better.
With sweet treats and affordable prices, The Chocolate Bar earned an an 8/10 stars based on quality of food, customer service, and affordability. Be sure to check them out!