Fall Flavors: How to make the most of farm fresh fall foods
photo by Ciara Richardson
Sweater weather, Starbucks season, the return of TV shows and Fall fashion trends are all about to make their triumphant entrance. That's right, autumn has arrived! With the season of Halloween, Thanksgiving and more comes some of the most delectable seasonal foods of the year. Head to your local farm for the following harvest ingredients, and to your kitchen to try out some of these awesome recipes!
Autumn Apples
Autumn hasn't truly started until you've gone apple picking. Some of fall's most famous foods are all apple based: apple pie, apple cider, and apple muffins. For your own sweet twist on the autumn delight that is apples, try this recipe for apple tarts, courtesy of the Food Network's Ina Garten!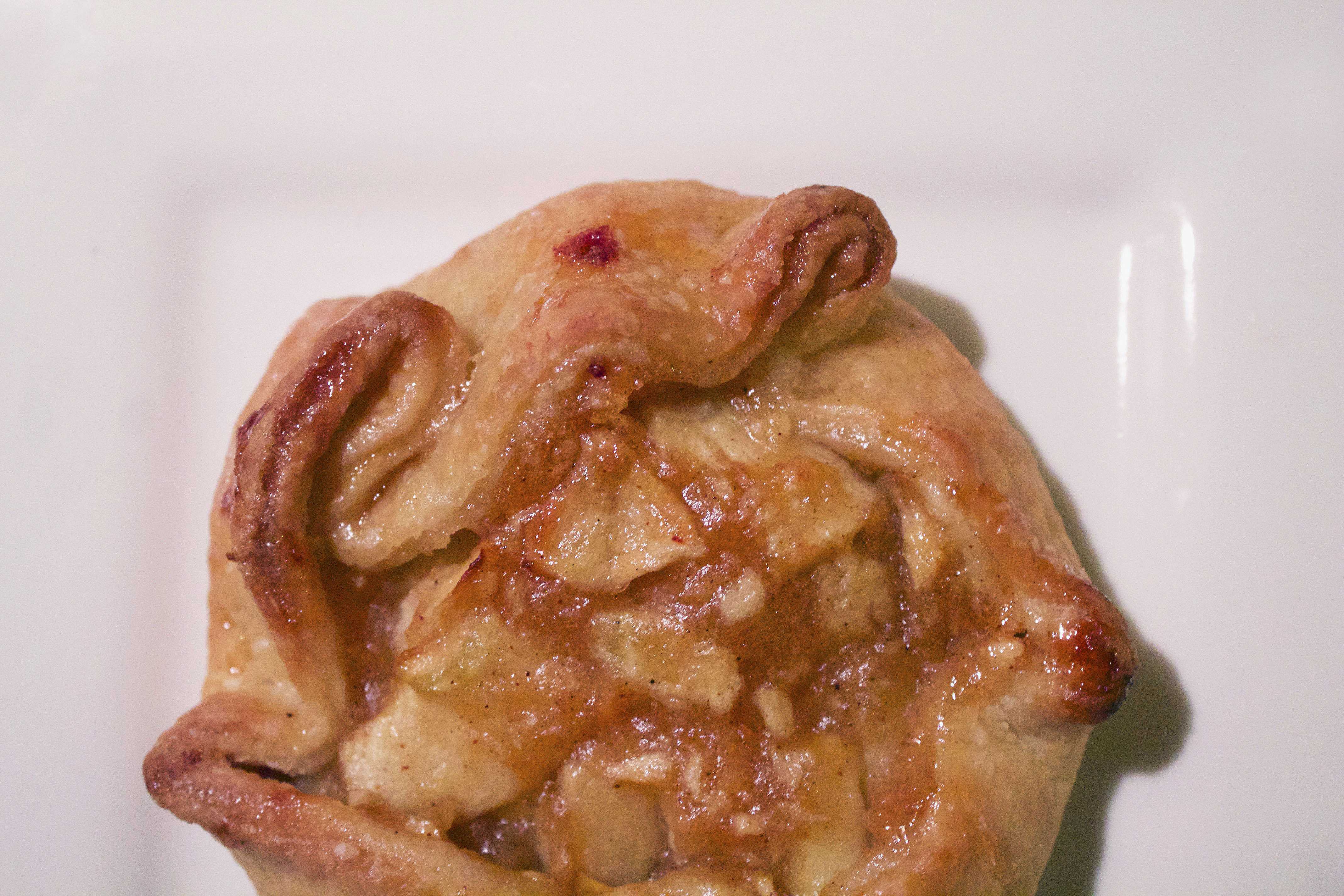 French Apple Tart Recipe
You will need:
For the pastry
2 cups all-purpose flour
½ teaspoon kosher salt
1 tablespoon sugar
12 tablespoons (5 ½ sticks) cold, unsalted butter, diced
½ cup ice water
Fanscotian Tip: A great time saver for those hectic days spent cooking Thanksgiving dinner is to purchase store bought Puff Pastry instead of making your own. It is often already cut to the right size!
For the Apples
4 granny smith apples
½ cup sugar
1 stick unsalted butter, small diced
½ cup apricot jelly or jam
2 tablespoons water
Here's what to do:
For the pastry, combine the flour, salt, and sugar in a food processor for a few seconds. Add the butter and mix in until it is cut into tiny bits. Pour the ice water down the feed tube and pulse until the mixture has a doughy consistency. Dump onto a floured board and knead quickly into a ball. Wrap and refrigerate for an hour or more.
Preheat the oven for 400 degrees and prepare a baking sheet.
Roll the dough into rectangles roughly ten by 14 inches and place them on the sheet. Trim the ends to make them neater and then refrigerate it while you prepare the apples.
Peel and core the apples, then slice them very thinly. Cover the tarts with overlapping apple slices, then cover with the sugar (trust me, it's not too much) and dot the apple slices with the butter.
Bake for 45 minutes to an hour and be sure to cut any bubbles that may appear on the tart! When it's done, heat the apricot jelly and water and, once it has started bubbling, pour it over the tarts. Et voila, c'est tout!
Seasonal Squash
No cornucopia is complete without squash. Whether as a centerpiece or part of the main dish, your thanksgiving dinner is doomed without it. If you want to conquer the classic butternut squash soup but are intimidated by the work that would go into it, try this new, effortless way to prepare squash, courtesy of Chowhound.com.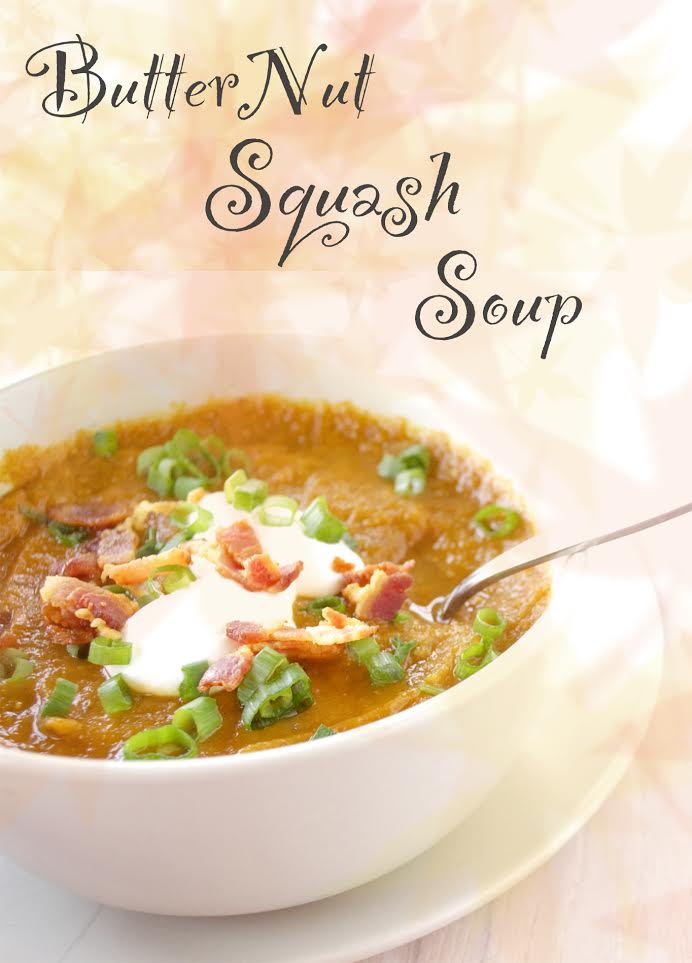 Roasted Butternut Squash Soup Recipe
You will need:
4 pounds whole butternut squash (2 medium sized), halved lengthwise and seeds removed
2 tablespoons unsalted butter (1/4 stick)
1 medium sized Granny Smith apple
1/2 medium yellow onion
8 fresh sage leaves
2 1/2 cups low-sodium vegetable or chicken broth
2 1/2 cups water
1 1/2 teaspoons kosher salt, plus more as needed
1/4 teaspoon freshly ground black pepper, plus more as needed
⅓ cup heavy cream
1/2 cup toasted pumpkin seeds, for garnish (optional)
Bacon! (Also optional, but highly recommended)
Here's what to do:
Preheat the oven to 425 degrees.
Line a baking sheet with aluminum foil and place the squash pieces on it, cut-side up. Melt 1 tablespoon of the butter and rub it on the squash. Season the squash with salt and pepper. Roast for 50 minutes to an hour.
While it roasts, peel, core, and dice the apple; then dice the onion. Melt the remaining butter in a large saucepan and add the apple, onion, and sage. Season with salt and pepper and cook for 7 minutes, stirring occasionally. After the time has elapsed, set it aside and stir in the heavy cream.
Allow the squash to cool just enough to handle, then scoop the flesh out into the saucepan. Discard the skin.
Add the broth, water and measured salt and pepper, stir to combine, then bring to a boil. Reduce the heat and let simmer for 15 minutes. Stir occasionally and break up large squash pieces.
Puree the soup in a blender. If you plan to include bacon, fry it shortly before you plan to serve the soup, then break it into small pieces and add to the soup.
Taste and season as needed, then serve with a pumpkin seed garnish for that extra fall zest.
Fanscotian Tip: Cover the blender with a kitchen towel instead of the plastic cap in order to let steam escape. It will save you from a big scare! (Just trust me on this…)
Perfect Pumpkin
Pumpkin is best served with fallen leaves and a pleasant bite in the air. This versatile autumn fruit can be used in pumpkin pie, pumpkin bread, pumpkin seeds, pumpkin spice….the list goes on. The Fanscotian recommends this simple recipe for delicious Pumpkin Muffins courtesy of Allrecipes.com.

Chocolate Chip Pumpkin Muffin Recipe
You will need:
3/4 cup white sugar
1/4 cup vegetable oil
2 eggs
3/4 cup canned pumpkin
1/4 cup water
1 1/2 cups all-purpose flour
3/4 teaspoon baking powder
1/2 teaspoon baking soda
1/4 teaspoon ground cloves
1/2 teaspoon ground cinnamon
1/4 teaspoon salt
1/4 teaspoon ground nutmeg
1/2 cup semisweet chocolate chips
Here's what to do:
Preheat the oven to 400 degrees and prepare a muffin pan.
In one bowl mix sugar, oil and eggs. Then add pumpkin and water. In a separate bowl mix together baking flour, baking soda, baking powder, spices and salt. Combine the two and stir in the chocolate chips.
Fanscotian Tip: Make sure that the chocolate chips are stirred evenly. If they are all clumped together, some muffins will have too many chips and others won't have enough!
Pour the batter into the muffin pan so that each cup is about ⅔ full. Bake them for 20 to 25 minutes, allow them to cool, and then serve!
Get creative in the kitchen with these recipes and enjoy the flavors of fall! Bon appetit!