Do not unfriend Laura Barns: 'Unfriended' review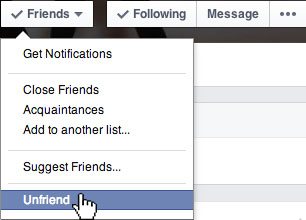 At some point or another, everyone has experienced cyberbullying.  Whether it is through texting, Twitter, Facebook, or Instagram, it has become a reality that all teens have witnessed.  "Unfriended", directed by Levon Gabriadze, explores how cyberbullying has become a growing reality, showing the effects that it has on the bully and the victim.  But since it is a horror movie, it is a lot more far-fetched than your normal cyberbullying case.
 
The film starts from heroine Blair's perspective.  Blair is played by "Teen Wolf" actress Shelly Hennig, and we see her perspective of a familiar view; a computer screen.  From this unique perspective for a movie, she is watching a disturbing video of a girl killing herself on school grounds, followed by the muffled screams of her classmates as they run towards the now deceased girl. Blair plays another video of the same girl, Laura Barns, drunk and stumbling at a party. It is inferred that Laura killed herself as a result of the backlash she received from the video of her at the party.  The video is stopped when she accepts a Skype call from her friend Mitch, played by Moses Storm.
 
Soon their other friends Jess, Adam, Ken, and Val join the call, but it is quickly discovered that someone else is listening in.  Someone is calling from their old friend Laura's old account, and no one knows who it is.  This mysterious person's video is blank, leaving no clues as to who this could be.  The group of friends attempt to figure out if it is really their old friend Laura is on the call, however, their investigation is cut short as this mysterious person does not sit still for long, and is soon causing havoc among the friends.
 
Overall, the film was average.  It took a while for the real action in the film to start, and it was an okay movie overall.  However, whether or not it is worth the watch is up to the viewer since opinions on the film seem to be split.  Also, all of the "scary" parts are really only seen in the commercials, so if you are looking to see a scary scene you do not need to look that far.
 
Gabriadze did a great job at making cyberbullying scary, even though the movie itself was not that scary. He showed the guilt that takes over the bully and the eventual downfall of the person.  Also, he shows the real aftermath of cyberbullying , like suicide, and the effect it has on everyone else. The only big difference is that the person you are responsible for killing, comes back to haunt you.  There have been many films that have depicted cyberbullying in the past, and although Unfriended was not as scary as it could have been, none of those other movies have given you goosebumps about cyberbullying like "Unfriended".
All teenagers should definitely give this movie a chance because, although it is over-dramatized, it shows some of the real effects of posting hurtful things online.