The Crown Season 5: Well-Made, but Lackluster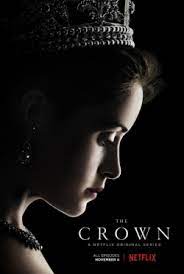 The Crown reigns as one of the most expensive TV shows currently airing, with a budget of $13 million per episode. This understandably leaves fans anxiously awaiting each season. However, what we got for season five felt less like the thrilling drama we know and love and more like…filler.
This season follows the royal family from 1991 to 1997, with the most notable events portrayed being Diana and Charles' separation and subsequent divorce, Diana's romance with Dr. Hasnat Khan, Diana's biography and tell-all interview, Charles and Camilla's telephone conversation leak, the introduction of the Al-Fayed's, John Major as Prime Minister and the decommissioning of the royal yacht Britannia.
Elizabeth Debicki's portrayal of the late Princess of Wales was nothing short of stellar. The pain, manipulation and cruelty that Diana had to bear were consistently present in Debicki's expression. She emanated a profound sense of sadness and despair in every scene, making her performance by far the most captivating out of any character this season.
Though more understated, another fantastic portrayal came with Lesley Manville as Princess Margaret. In her character's principal episode "Annus Horribilis", her reunion with her ex-lover shows incredible depth as she imagines what her life could have been. She magnificently delivers a woman who is aging but still fiery as ever.
While the acting ceased to disappoint, this season fell short in its pacing and lack of flow. Previous seasons showed a tasteful stringing of events in a way that was compelling and suspenseful, but this season fails to deliver. Rather, it feels like fragments weakly pieced together with little nuance, as they just happen one after the other without much transition.
At the end of the day, the more recent occurrences of the royal family are going to be less interesting since they are already widely known. However, it feels as if the narratives of this season are being forcefully jammed together to make up for the fact that everything to be said about the Windsors has been said already.
Hopefully the drag of Season 5 is a precursor to a dramatic finale as the forthcoming Season 6 ventures into the late 90s and early 00s. Despite its pitfalls, this show as a whole is a marvelous work of art that I would recommend to any audience. It masterfully explores the inner workings of a royal family, which, in reality, is more of a system than a true emotional bond.