'Into the Woods' casts its spell on audiences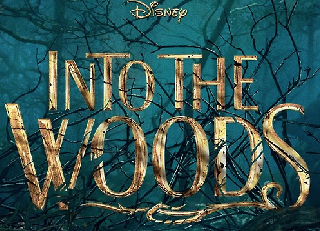 "Into the Woods" is not your average fairy tale.  The film includes several beloved Brothers Grimm tales, such as "Cinderella," "Rapunzel," "Little Red Riding Hood," and "Jack and the Beanstalk," and intertwines them to create this musical masterpiece based on Stephen Sondheim's Tony Award winning play of the same name.    Disney had been trying to produce the film since the early 1990's, and has been under the leadership of many directors.  Although there have been many attempts by other studios and producers in the past, this is the first time that "Into the Woods" has been successfully adapted into a feature film since its original premiere on Broadway in 1986.  It seems as if the long wait was worth it.
   The movie starts with a whimsical musical performance  of "I Wish," which introduces each of the four fairy tales.  The song reveals the plot to the audience; a baker, played by James Corden, and his wife, played by Emily Blunt, are under the spell of an evil witch (Meryl Streep), who prohibits them from having a child. The couple then goes on an adventure to receive the items to break the witch's spell, all to be completed in three days. As they venture into the woods on a hunt to find these magical items, they mingle with characters from the fairy tales. It becomes clear that not everyone is going to get the ending they want. The absence of the song, "Any Moment," a fan favorite sung by the baker during one of many cut scenes, disappoints many of the play's longtime fans since the song was so iconic to the original play.
   During the production of the film, Streep was the most frequently discussed actress on the cast, and the anticipation of seeing her acting skills was worth it.  The best supporting actress nomination is her 19th Oscar nod, landing her with the most nominations ever.
   One of the best aspects of this movie is the music.  Everything from the lively musical numbers to the somber film score adds to the brilliant acting in the film.  The score ranges from a haunting and beautiful lullaby about loss performed by Anna Kendrick and Cordon to the witty, upbeat tune, "It Takes Two," sung by Cordon and Blunt. The film was among the best of 2014.  Between the star-studded cast and the whimsical music numbers, it is a film difficult to forget.