New movie "The Joker" causes controversy before hitting theatres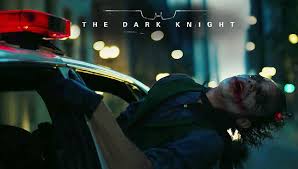 On Oct. 4, the new movie "The Joker," premiered in the US, and there has been some mixed emotions as to whether or not to be excited about it. 
To give a quick overview of what story of what the Joker is really about here are some key details, without spoilers:
A failed comedian Arthur Fleck played by Joaquin Phoenix seeks connection as he walks the streets of Gotham City. Arthur wears two masks, the one he paints for his day job as a clown, and the semblance he projects in a futile attempt to feel like he's part of the world around him. He is isolated as well as bullied and ignored by society. Fleck begins a slow and torturous change and evolution into madness as he transforms into the criminal mastermind known as the Joker.
Many movie goers and early access viewers have a lot to say about the movie, with opinions being widespread. People aren't at ease with the new Joker movie coming out after what happened in 2012 when the movie "The Dark Knight Rises" came out. It is safe to say that people have a reason to be hesitant about seeing this movie in theatres. 
Inside a Century 16 movie theater in Aurora, Colorado, during a midnight screening of the film, James Eagan Holmes set off tear gas grenades and shot into the audience with multiple firearms, there were 12 deaths and 70 people left injured. Holmes was dressed in tactical clothing. 
An employee of Time Magazine, Stephanie Zacharek, was one of the many people who have a distinct opinion on the movie considering the past events. "In America, there's a mass shooting or attempted act of violence by a guy like Arthur practically every other week, and yet we're supposed to feel some sympathy for [him]." 
With countless people worrying about a repeat in history, as you make your way to the theatres to see this movie there will be security guards on watch everywhere ensuring your safety.