Fun summer plan ideas to make summer 2018 a summer to remember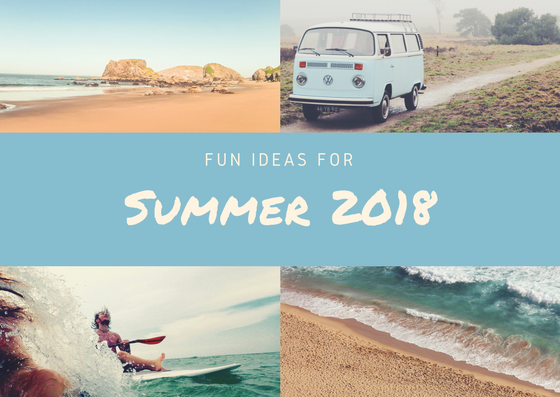 by Ryan Eng

With summer less than a month away, it would be a good idea to start ironing out plans. From having fun with friends to attending camps and classes, this article provides some great summer plan ideas for all interests!

Six Flags Great Adventure

Located in Jackson, NJ, Six Flags Great Adventure is a world-famous amusement park home to a host of thrilling rides, game and a unique safari. The hallmark ride of Six Flags has to be Kingda Ka. Kingda Ka is the tallest roller coaster in the world and the fastest in North America. It reaches 128 miles per hour and has a height of 456 feet! However, Six Flags still has more rides to offer like El Diablo, Batman and Nitro to name a few. Another unique aspect of Six Flags is the safari. You can join a tour of the 350-acre premise, and see over 1,000 different species. Along the way look out for tigers, zebras and more!

Hurricane Harbor

Less than a mile away from Six Flags Great Adventure is Six Flags Hurricane Harbor. Hurricane Harbor, as the name suggests, is the water park equivalent of Six Flags Great Adventure. You can go down insane rides like Jurahnimo Falls, King Cobra and Tornado. Another fan favorite is the lazy river that runs through the center of the park. It is safe to say that Hurricane Harbor is a great way to cool off this summer.  

NYC

If you aren't into thrill rides and water parks, New York City might be a more suitable option for your summer vacation. Looking to see the sites and skyscrapers? A good way to do this would be on a City Sightseeing tour. These tours operate mainly on double-decker buses, with hop on-hop off service. You can make your way around the city at your own pace and see the sites you want to see. Prices start at around $90 per person. If a tour isn't for you and you prefer to see New York on your own, it would be a good idea to have a list of places to visit. Some must-sees include The Met, Times Square, Central Park and The High Line. Now, if you are a seasoned veteran of the city and are looking to avoid the masses, feel free to shop endlessly in SoHo, or eat to your stomach's content on Restaurant Row. No matter what you are looking for, New York has it all!

Camps

Not only is summer a good time to relax and have fun, but it gives students time to develop their passions and expand their knowledge. The easiest and best way to do this is through summer camps. A full list of summer activities in the SPF Area can be found on the school's website. Some notable camps on the list include athletic camps like the Raider Soccer Camp, the Raider Basketball Camp, and the Raider Volleyball Camp. There are also many activities hosted by the Scotch Plains and Fanwood Libraries on the list.

All in all, no matter how you spend your summer, make it a good one!