Scotch Plains Easter egg Hunt entertains local families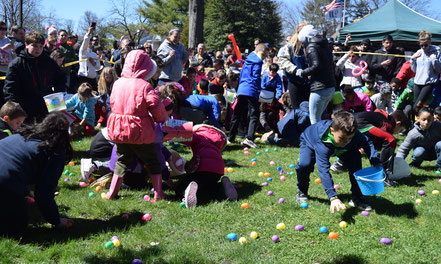 Photo credits to Scotch Plains Municipal website
Every year, the Scotch Plains community comes together to celebrate Easter in an all day, family friendly Easter Egg Hunt. On March 31st, 2018, hundreds of local residents gathered at the Alan Augustine Village Green in Scotch Plains to celebrate the holiday with family and friends. Highlights of the day included face painting, featured foods, and an Easter bunny, but the true focus was the Easter Egg Hunt, which entertained children and parents alike.

Councilwoman Rose Checchio, who led the face painting activities, was among those in attendance. Other notable people who attended were Mayor Al Smith and Councilman Ted Spera.

Originally planned for March 24th, 2018, the hunt was postponed by the Township of Scotch Plains and the Department of Parks and Recreation.