Is the iPhone X worth it?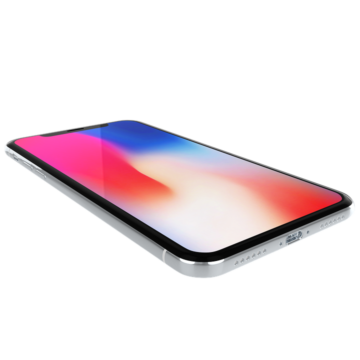 The holidays came early this year as the iPhone X recently shipped out to customers on November 3rd. The phone is currently the best phone on the market with its full-screen exterior, facial recognition technology and wireless charging features. While the phone has many similarities to the iPhone 7 Plus, such as it's water and dust resistant exterior, the iPhone X has up to 2 hours more battery life than the iPhone 7. With a top-tier camera and emoji animation features, communication on his my iPhone X is made much easier and efficient.
The iPhone X is a modern display of technological excellence that Apple has achieved yet again. However, the only downside to the the product is its hefty price. While all the features are high-tech and appealing, it comes at the price of $1,000, making it the most expensive iPhone yet. That leaves many wondering is the  iPhone X really worth it?
Ellee Contreras, a senior at SPFHS recently purchased the iPhone. "I love it," said Conteras. Ultimately, the Face ID and the emoji cartoons have to be my favorite features. Definetly worth it."
As customers fight to get their hands on Apple's latest technology, buyers have to wait weeks to get the phone due to product shortages. The iPhone X is definitely the iPhone to buy this year. Aside from the high price tag, it's new features make it worth the investment.