Election day across New Jersey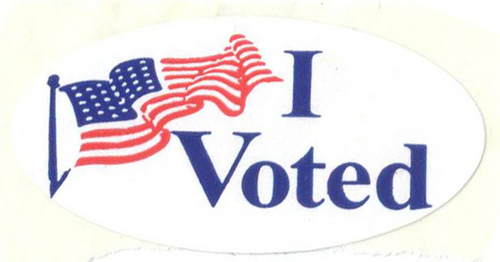 On Nov. 7, people all over New Jersey went to the polls to cast their votes for governor and local elections. There were several polling locations open from six am to eight pm across Scotch Plains and Fanwood, which included elementary and middle schools. In Scotch Plains, voters were able to chose two representatives for the board of education, while in Fanwood they voted locally to elect someone to the borough council. Along with this, voters were asked to answer yes or no to two questions; one asking if state money should be used to fund libraries, and another that posed the question if the state should use money from environmental contamination settlements to fund environmental projects.

Locally, democrat Anthony Carter was elected to the Fanwood borough council with 1,563 votes over republican Brian Walter who had 876 votes. In Scotch Plains, Cynthia H. Clancy and Evan Murray both ran unopposed for board of ed, and won two, three year term seats. Both ballot questions were also approved.

On the state level, democrat Phil Murphy and republican Kim Guadagno battled it out for a spot at governor, ultimately replacing republican Chris Christie who is wrapping up his second term. In a  landslide victory, Murphy rang victorious over lieutenant governor Guadagno by a whopping 13.3% margin. Although Murphy and Guadagno garnered most of the votes, several other candidates were in the running, such as Gina Genovese who ran as an independent, Peter Rohrman who ran as a libertarian and Seth Kaper-Dale who ran under the green party.

This years state election marked an important moment for some Scotch Plains Fanwood High School students as well, who were given their first chance to vote in an election. Overall, SPF residents showed their American pride by casting their vote on election day.