Road to Disney
In just a few short hours, about 300 SPFHS students will land in sunny Orlando, Florida for a once-in-a-lifetime five day trip to Walt Disney World. The trip is through the high school's music department and students involved in the school's various music ensembles will be performing during the trip. Besides performances by the SPFHS concert choir and the Moonglowers jazz band, the SPFHS marching band will also make a highly anticipated appearance as they march down Main Street in a Disney-themed parade.
For months, music department students have been buzzing with excitement for the trip. Some students have even planned fun activities to get prepared for Disney with their friends. Sophomore Lauren Barth organized a gathering where she helped her friends design their own custom Mickey Mouse ears.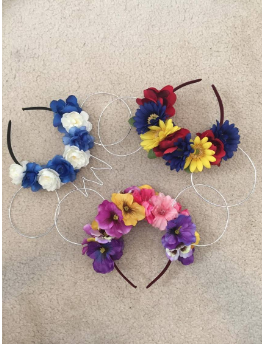 "The ear making event was to make what looks like the headband Mickey ears they sell in Disney but with wire," Barth said. "A lot of girls who are in Disney often wear them and I invited some of my friends from Repertory theater to make some."
Barth has been collecting Disney inspiration from Pinterest and online blogs to feed her excitement for the trip. She is excited to share her Disney expertise with her friends – some of whom have never been to Disney World before.
"I'm most looking forward to experiencing Disney with my friends," Barth said. "I usually go with my family, so I can't wait to create memories with these girls that'll last a lifetime."
Senior and Disney veteran Avital Abraham is another student who is encouraging others to get into the Disney spirit. She decided to organize a Disneybounding group for other students to prepare Disney character-inspired outfits to wear at the park.
"Disney has a rule that, if you're older than 12, you can't wear full costumes in the parks because kids might mistake you as the real thing," Abraham said. "Instead, older guests can 'Disneybound,' which is basically dressing in modern day clothing that resembles the outfit of a Disney character."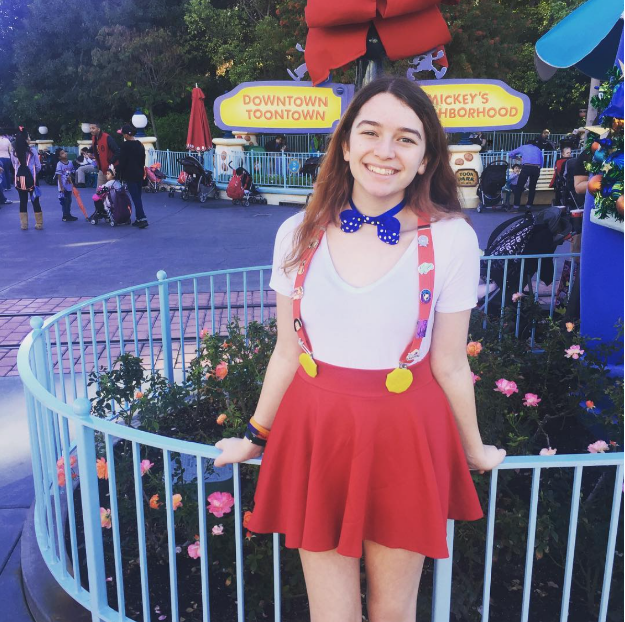 Abraham set up a Google Sheet spreadsheet for other students to sign up for what character they would like to Disneybound as, as well as their outfit ideas. About ten students are participating in the activity and many students are dressing as Disney princesses like Aurora from Sleeping Beauty or the newest princess, Moana.
"I'm doing Belle [from Beauty and the Beast] in her blue dress, since she's my favorite princess," Abraham said. "For my outfit, I'm wearing a jean overall dress with a white t-shirt underneath and a blue bow in my hair. To add an extra sparkle, I also embroidered a rose on the front pocket of the dress."
Like Barth, Abraham typically visits Disney with her family so she is excited to experience Disney World from a new perspective.
"My family goes to Disney every year and Disneybounding is something that I've done on our past few visits," Abraham said. "When I realized I could do a group Disney bound with all my friends, it was an opportunity I couldn't pass up."
The music department will be at Walt Disney World from April fourth through April eighth and will be performing and enjoying all of the magic that Disney has to offer.