"Drood" nominated for best musical in the state
photo courtesy of Matthew Capodicasa

The Rising Star Awards, a high school musical theatre competition run through the Papermill Playhouse, announced nominations for the 2015-16 season. SPF Repertory Theatre was well represented, pulling in noms for Best Show and Best Supporting Actress.

The theatre program was nominated for the following awards:
Outstanding Overall Production of a Musical
Outstanding Performance by an Actress in a Supporting Role – Sara Miller
Outstanding Achievement by a Teacher or Outside Director – Matthew Capodicasa
Outstanding Achievement in Music Direction – Jan Allen & Durand Thomas
Outstanding Scenic Achievement – Jeffrey Allen
Outstanding Costuming Achievement – Joanne Sprague
Honorable Mentions:
Outstanding Performance by an Actress in a Leading Role – Caroline Scobee
"I'm ecstatic and honored to be nominated as Best Supporting Actress and even more excited for the whole cast and crew for what we have accomplished and all of the nominations we received," said Miller. "We really worked so hard to put on this amazing production and I couldn't feel happier to have been a part of something this great."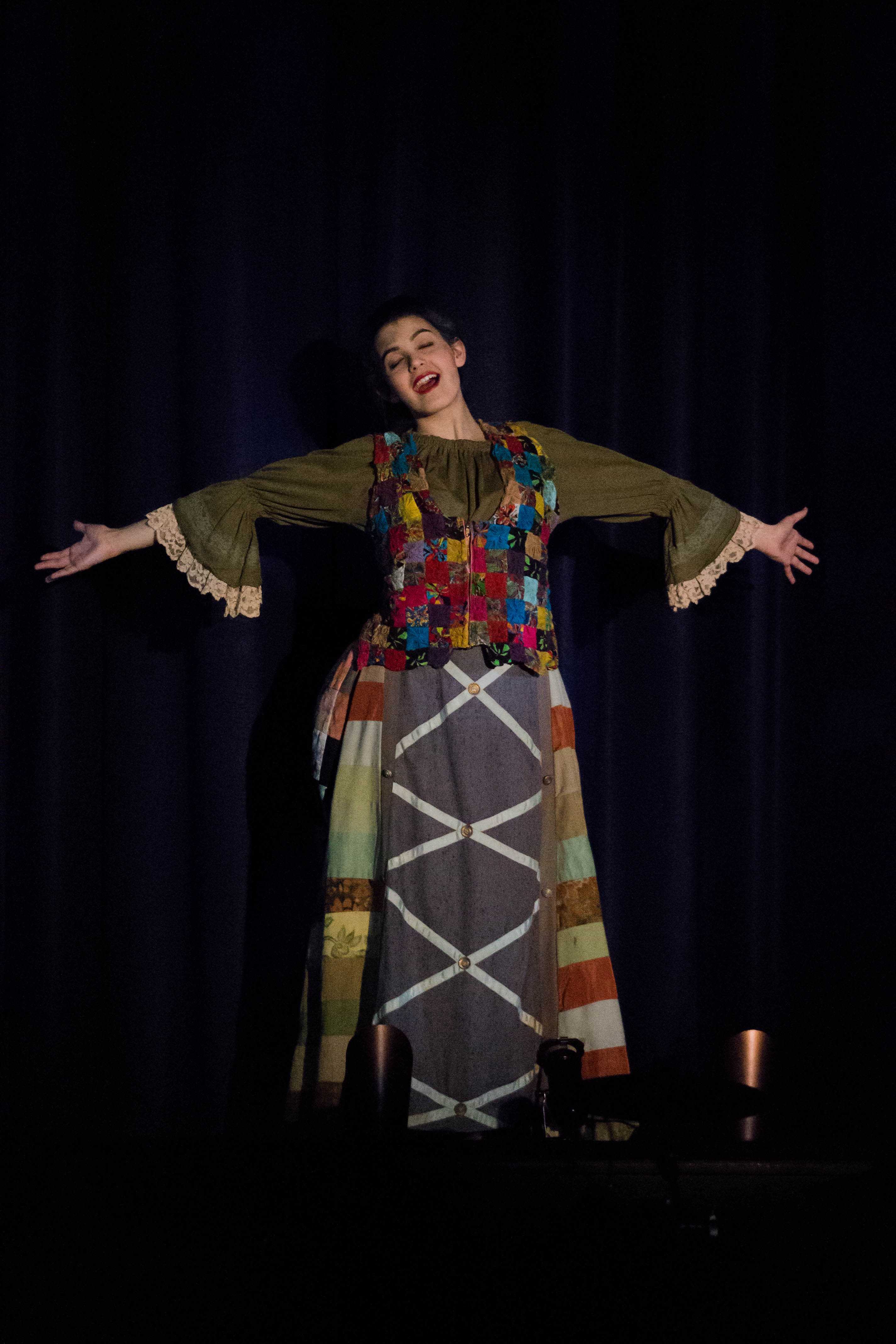 Miller, the pianist for the Moonglowers, also won an award as "Best Overall Solo Vocalist" on this year's Festivals of Music field trip.

The potential Best Show accolade means the company gets to travel to the Papermill Playhouse and perform a number for the show. The awards ceremony will be held on June 7.
photo by Ciara Richardson