Tribeca film festival attracts film-oriented students
Taking the train into the city to get lunch and see a movie doesn't exactly sound like the typical SPF field trip. But on Tuesday, April 19, students were given the opportunity to do just that, participating in the Tribeca Film Festival.

Members of the A.V. Club went into New York along with advisor Raymond Moskal and English teacher Alisa Zonis to see "Keep Quiet." The independently-made documentary tells the story of a Neo-Nazi who learns he is actually a Jew while chronicling his transformation from leader of an authoritarian Hungarian political group to devout Orthodox Jew.

"The film gave light into what it means to have one's identity shattered." – Senior Nathaniel Graham

Viewers were able to hear from the director and producer of the film and ask questions about the documentary, currently competing in the "Best Documentary Feature" category at the film festival.

Nathaniel Graham, a senior who intends to pursue film, thoroughly enjoyed the movie.

"The film gave light into what it means to have one's identity shattered. A man who started out as a hateful anti-Semite has to adjust to the fact that he is, in fact, Jewish," said Graham. "The filmmakers were able to portray the personal journey of the reformation of Csanad Szegedi's life in a way that was veracious and very moving."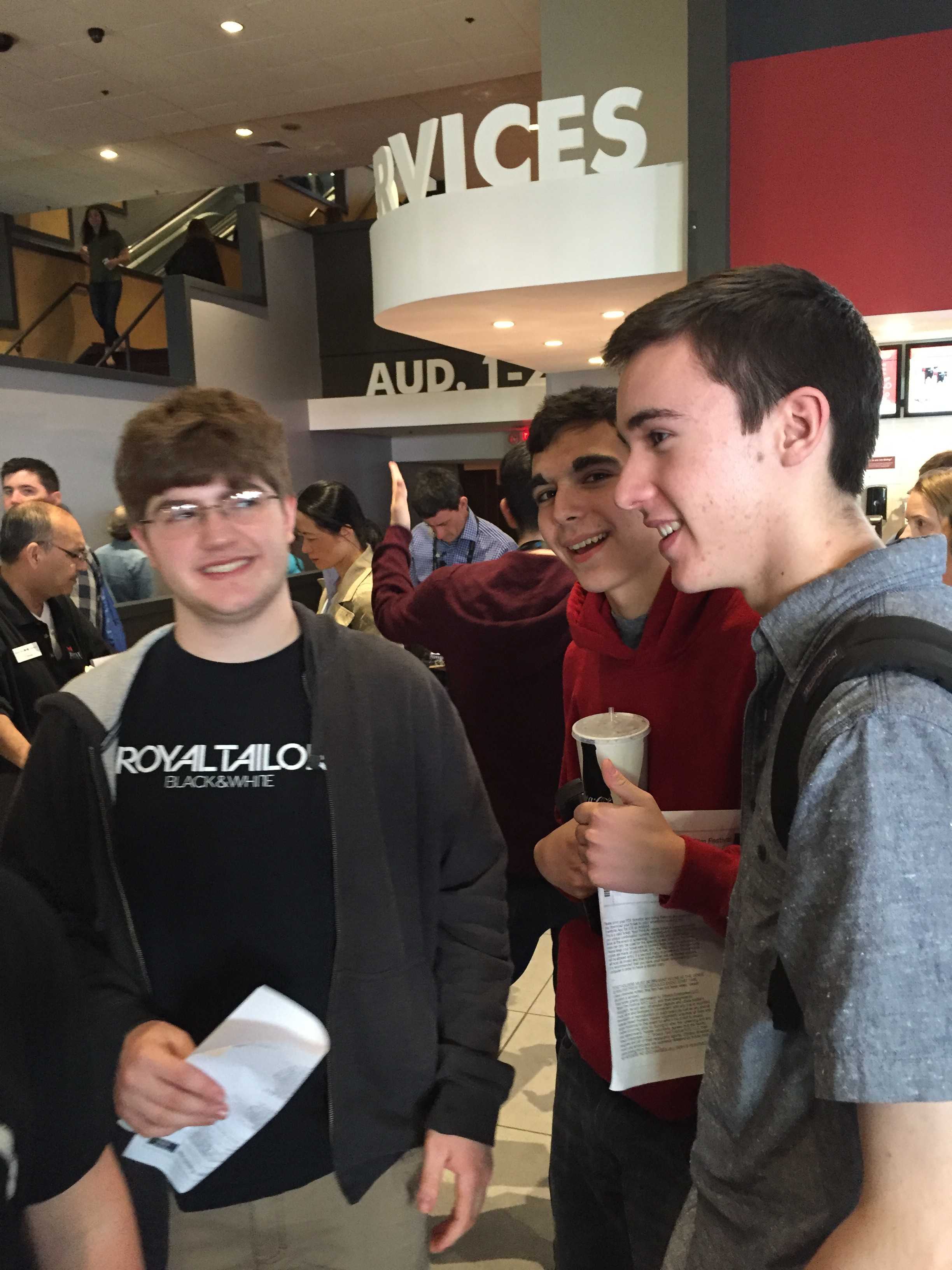 Public transportation did not work in favor for this trip. A small brushfire on the tracks forced students and chaperones off their NJ Transit train and onto a PATH Train to make it to the movie on time. Coming home, their train was delayed and arrived home much later than expected. Regardless of the transportation headache, students still reported having a great time on the unique trip.


photos by Josh Axelrod