Scotch Plains Library celebrates Shakespeare
Photos by McKella Sylvester

Calling all Shakespeareans: 2016 is the 400th anniversary of the famed playwright, William Shakespeare. The Scotch Plains Library commemorated Shakespeare's work and life by having a 'Shakespeare Slam' where participants were able to read their favorite sonnets, poetry, and excerpts of plays by Shakespeare.
Pamela Brooks, the head librarian in Adult and Teen Services, organized the event.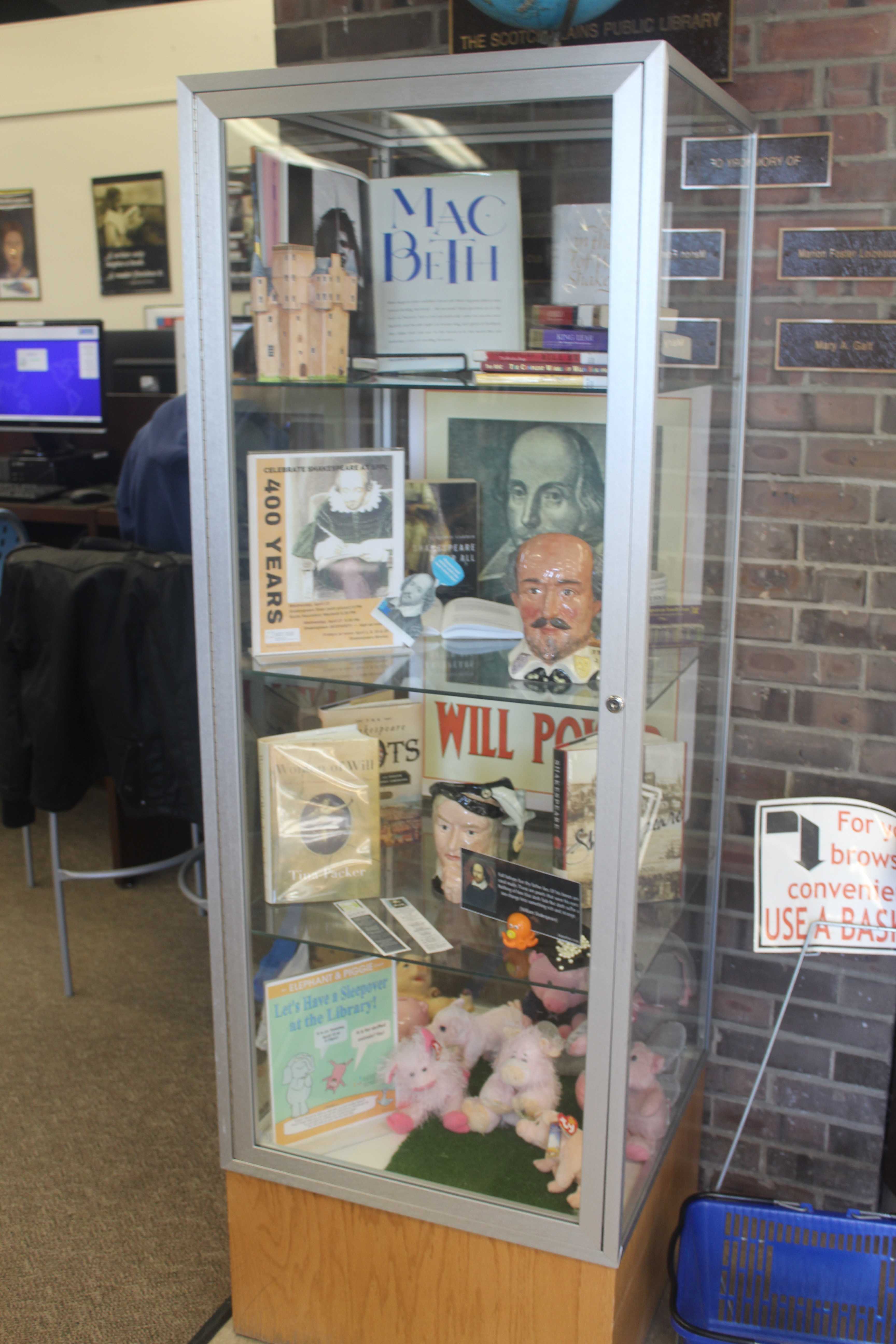 "We realized it was the 400th anniversary of Shakespeare's death, and of course you know his death day is the same as his birthday, April 23rd," said Brooks.  "So we decided we wanted to do a series of programs about Shakespeare."
At the slam, people of all ages came to recite their favorite sonnet, even SPFHS media center specialist, Robin Stayvas.
"I wanted to go there as representation of the school and bring more students along with me in the future," said Stayvas. " I think it's really important for schools and the public library to have a strong relationship."

Participants received prizes for their recitals. The prizes included Shakespearean insult gum and 'Shakespearemints'. In between readings, participants also got to watch YouTube videos of actors like Tom Hiddleston and Alan Rickman reciting famous Shakespearean quotes.



The Scotch Plains Library is holding Shakespeare events throughout the month of April including 'Shakespeare Jeopardy' and 'Friday Films with Shakespeare.'