District Choral Night showcases talent in the community
The high school auditorium often hosts choir concerts throughout the year. However, rarely do students from all over the district come together to sing in one conjoined choir. District Choral Night, held on Wednesday, April 5, was a night of celebration and music for the entire SPF school community to enjoy.

McGinn and Coles Elementary, along with Park and Terrill Middle School, joined high schoolers at the concert. The students sang a touching arrangement of a song called "There is Peace," in addition to  individual performances from each school's choir.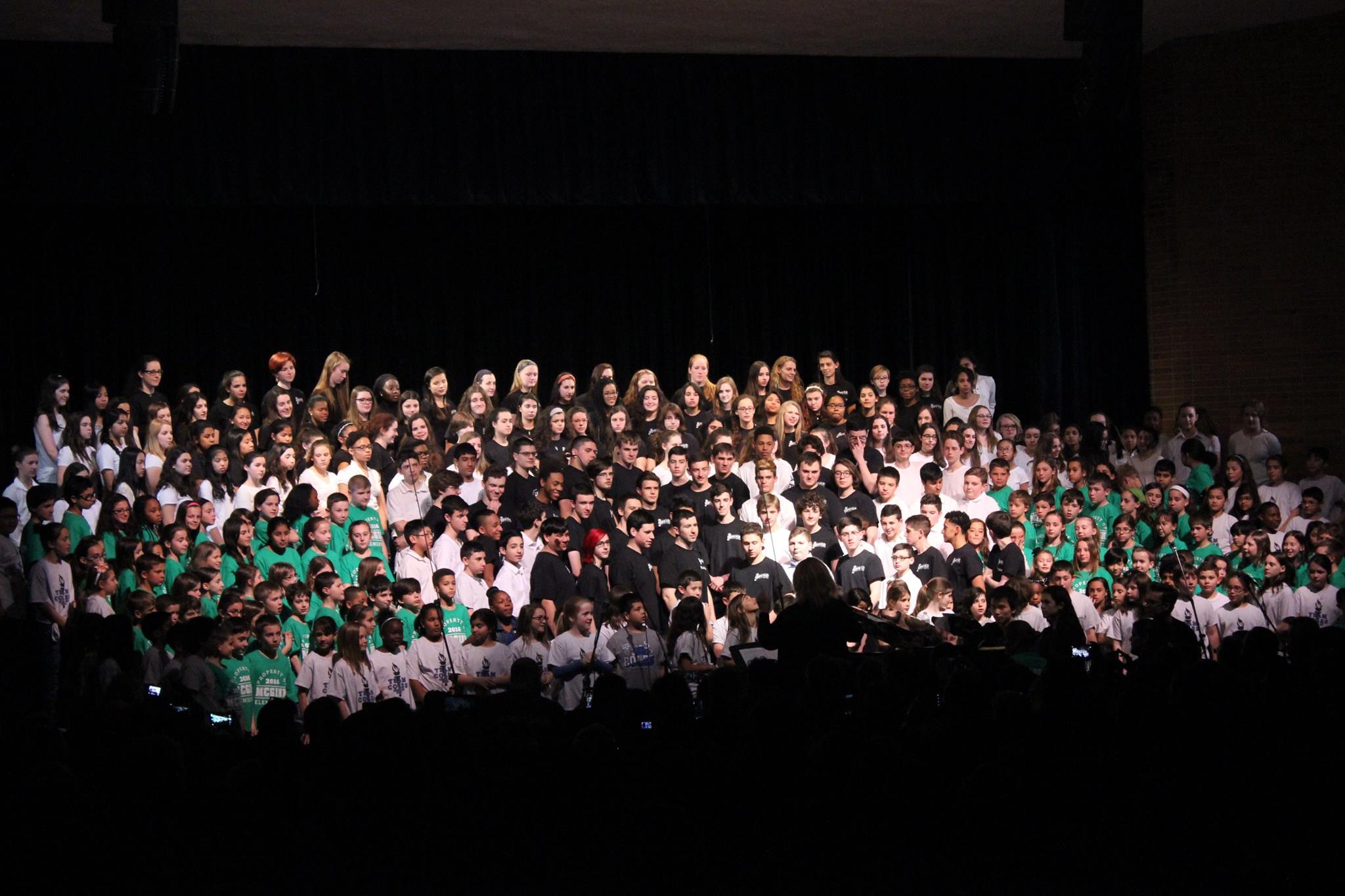 Sophomore Nate Redmount, a member of Men's Choir and Select Choir, felt the evening was particularly meaningful.

"It's great to see all the schools come together as one," said Redmount.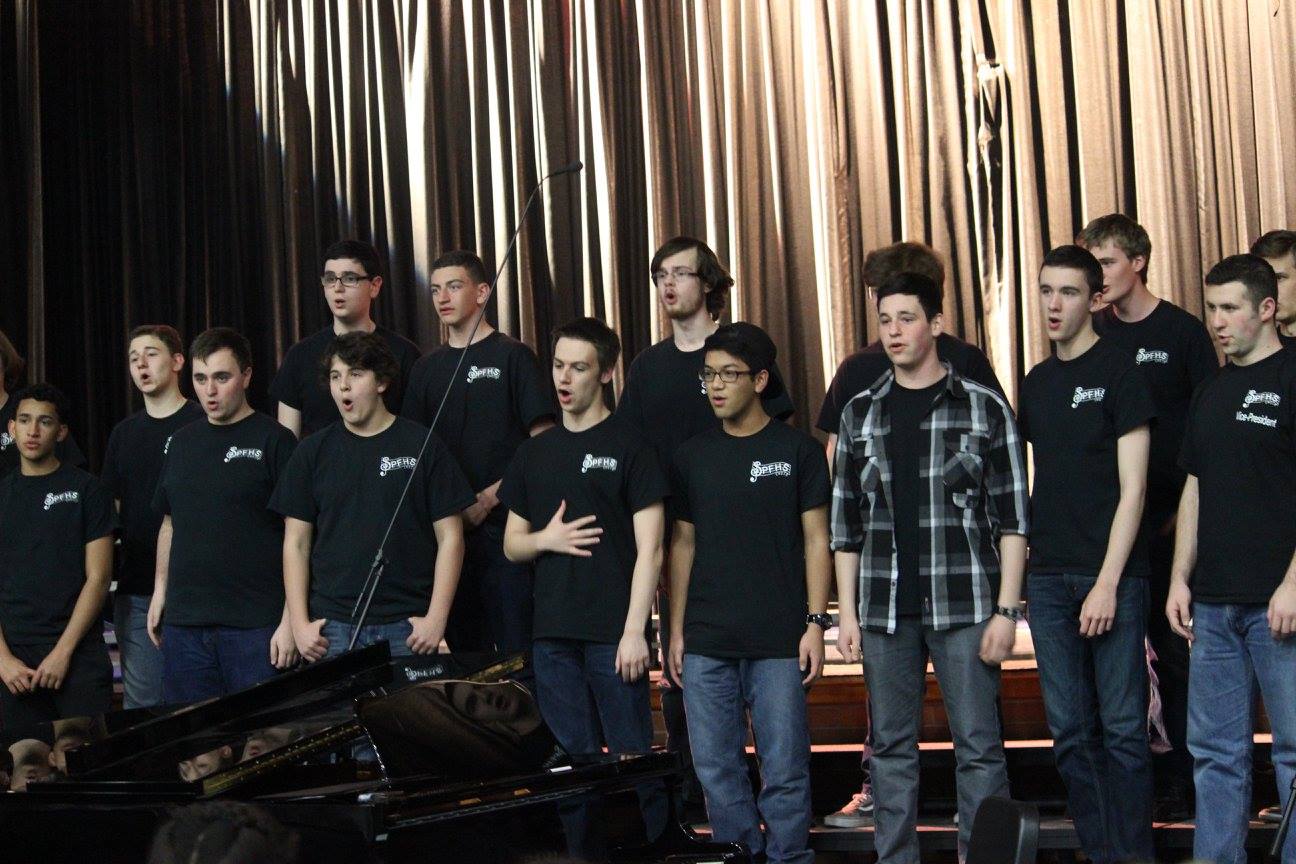 Each year the concert features a different one of the district's music teachers as a guest conductor. Andrea Waverka, Brunner Elementary School choir teacher, was selected for this year.

"It's an awesome experience for all the choral students of Scotch Plains and Fanwood," said Waverka. You get to see the musical growth and the skill development all the way from fourth grade to middle school to high school."

"Our younger students get to see what opportunities are available for them when they get to the high school." -Andrea Waverka

Next year, the concert will feature students from Brunner, School One and Evergreen Elementary School. The elementary schools switch off years to attend to accommodate for limited space. The high school choirs will be performing in their Spring Concert on May 25 at 7:30 pm in the Auditorium.


photos by Eliza Kuperschmid