Students abandoning clubs kills school spirit
Photo by Alexa-Jada Nelson
The clubs here at SPFHS provide students with some great opportunities to make friends and do service for the local community. However, the noticeable lack of participation from students for clubs and club activities, namely the clubs that do community outreach, has drawn concern.
From the time students start high school, there is a bombardment of club sign ups and club activities to welcome new members. The biggest reason why everyone wants to sign up is because involvement in extracurricular activities looks good on college applications. The clubs promote themselves as such, but their plans to gain membership often backfire. While students reap the benefits of appearing to be involved, the clubs struggle to maintain adequate membership and reach their goals.
Sports, academic responsibilities, and even miscommunications are justified reasons for missing club meetings. "Although they may remind us sometimes, there is often a lack of communications or miscommunications so not everyone is able to participate," said junior Fizzah Ehsan.
Fair enough. However, attendance should remain as consistent as possible, not dwindle as the year progresses. This is a recurring trend every school year for many clubs. "We understand everyone is busy and involved in many activities, but we don't ask for a lot of your time; all we ask is that you come and contribute with ideas that can improve our club," said Colleen Gallagher, advisor of Student Movement Against Cancer.
Clubs need to promote themselves as a way to benefit the community. Without that pitch, students may forget that these clubs are trying to do outreach in the community and they make a huge impact when they do or do not contribute. "An exciting thing about how SCN has grown, and also a little bit scary is we have organizations that rely on us because we do certain events every year like the Pajama Project and Thanksgiving Food Box; donations are down across the board, not just in school, but in the real world too."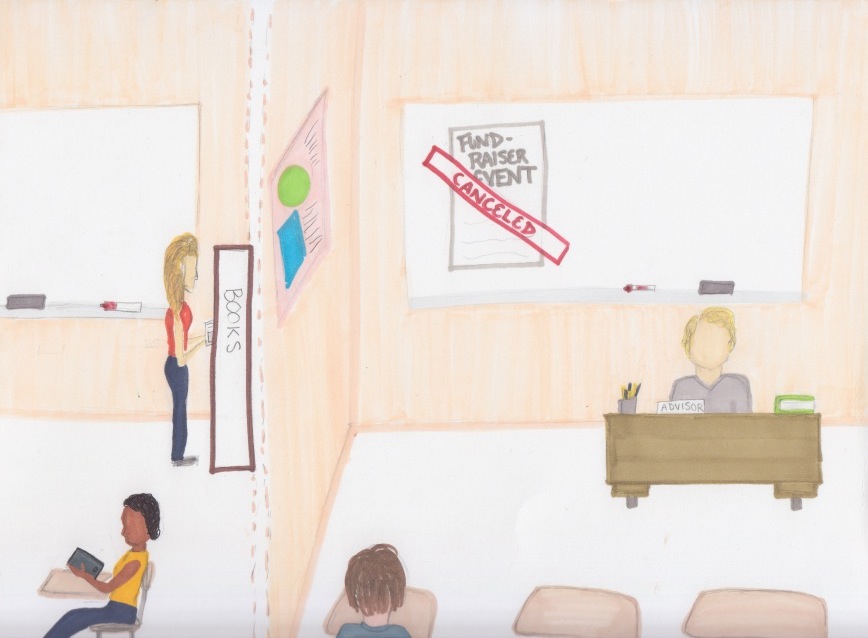 The school has lost a sense of community and true service because many students are preoccupied with their own agendas and do not support the clubs they are in.  There are about 1,500 students attending SPFHS; there is no excuse for the lack of participation.

This issue will only get worse if the SPFHS community does not change its ways; incoming students may not participate because they notice the lack of participation from upperclassmen. Making the impression that club meetings and activities are "not worth the time" will influence the atmosphere and the way SPFHS contributes to the local community. Stevens said, "I think students need to ask 'Do I owe anything to society based on the opportunities I have?'"
Hopefully, students will go to a club meeting this week or become an active member in the clubs they are in. Maybe you'll participate in a club meeting or contribute to a fundraiser. The bottom line is supporting the school's clubs will only benefit the school and our local community.