Josh Axelrod crowned Mr. Spiffy High; DECA raises $3,000 for Humane Society
DECA's annual senior male pageant, Mr. Spiffy High, raised over $3,000 for the Plainfield-Area Humane Society. At the end of the night, Josh Axelrod was crowned Mr. Spiffy High.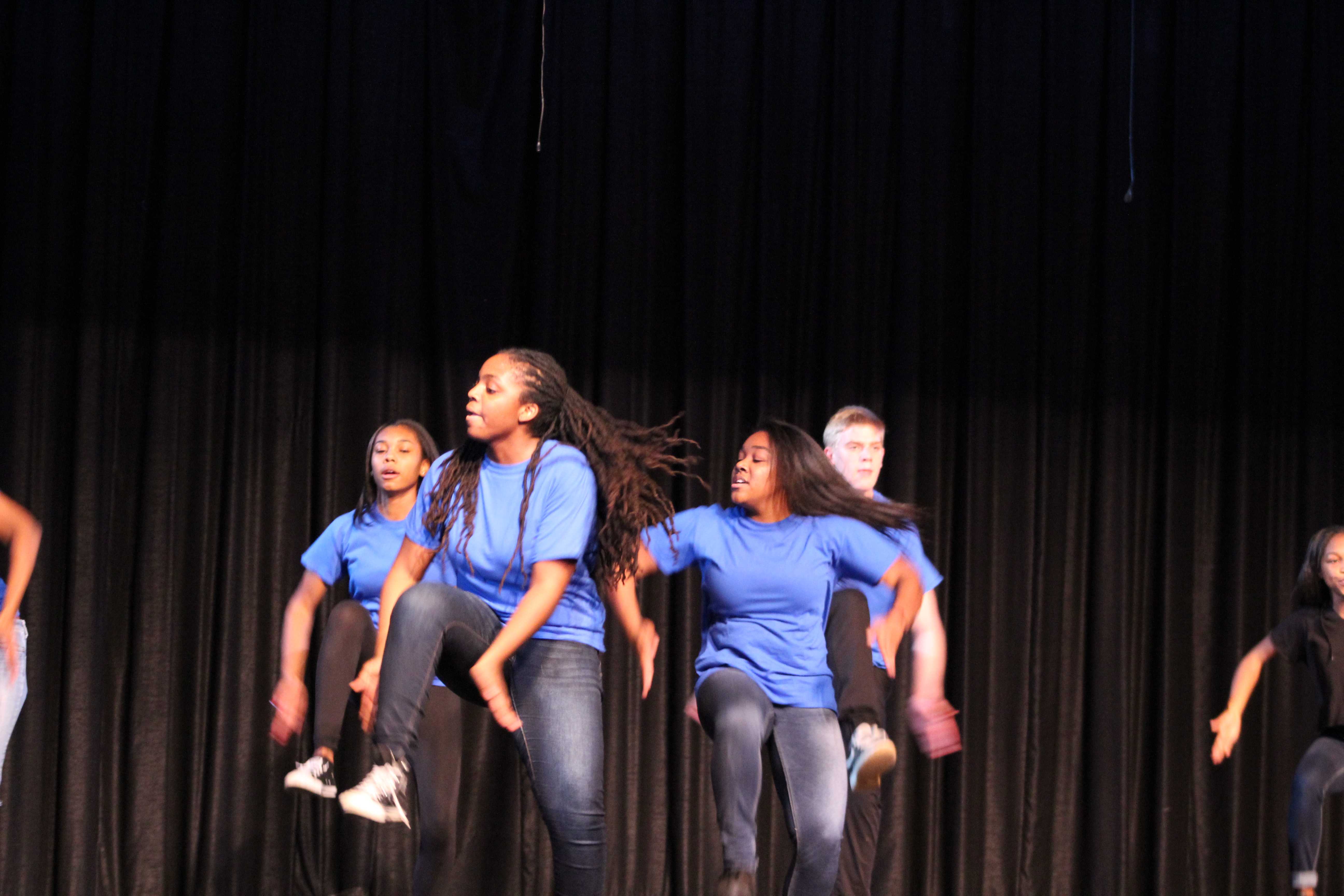 The pageant started off with an impressive routine by the SPF Blue Diamonds. The competition commenced with the first round: Fashion and Question and Answer.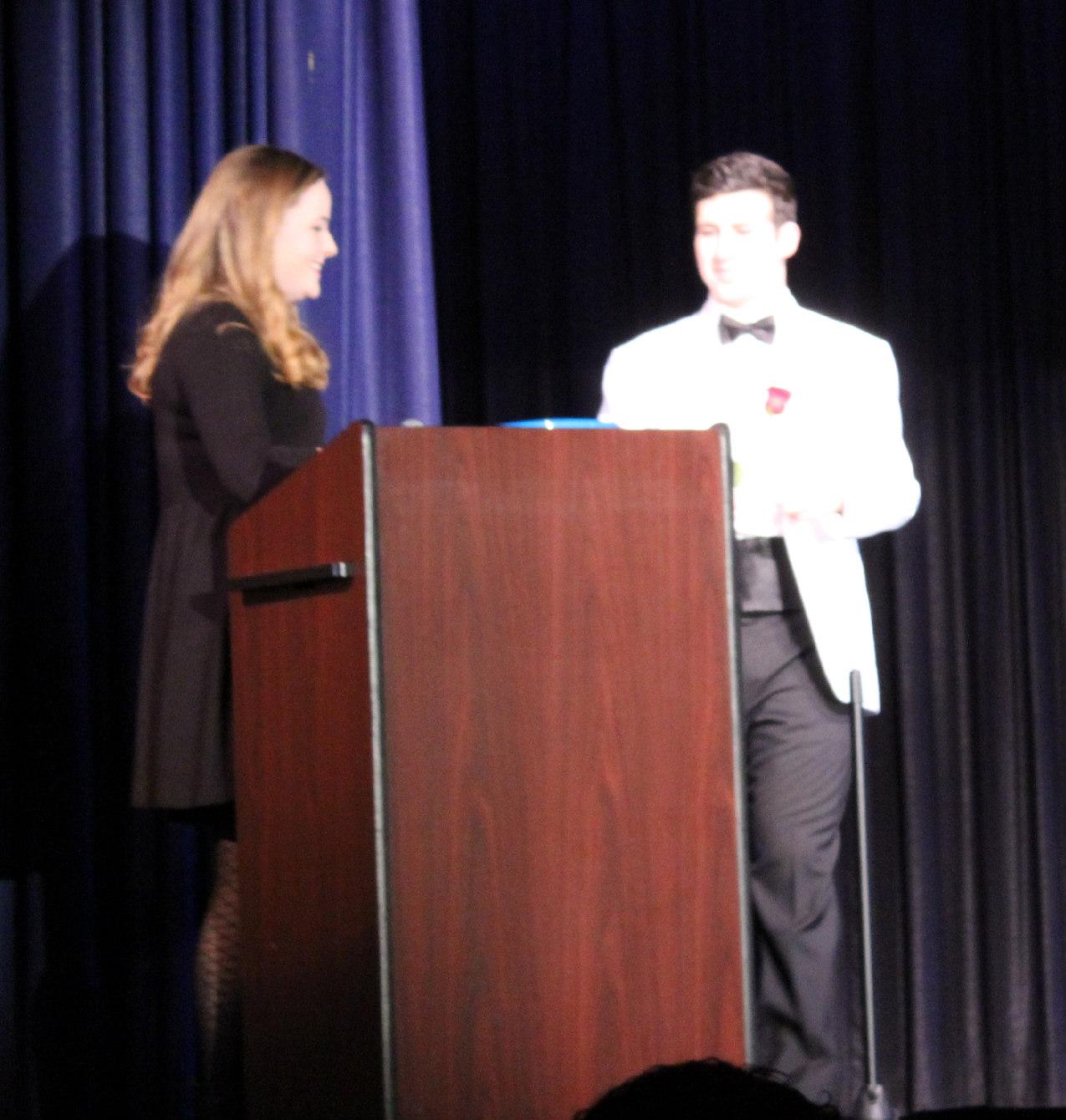 The senior boys, escorted by fabulous senior girls, modeled their tuxedos as host and senior class president, Katie Welch, read short biographies the boys wrote about themselves. As expected, most of the "fun facts" were fabricated, making them all the more hilarious. For the Q&A section, most of the contestants gave answers riddled with silly inside jokes, much to the audience's amusement. As each contestant walked off the stage, they gave their mothers a rose that symbolized their gratitude and appreciation for their families' continued support.


Next came the talent portion, easily the most fun part of the night. As the title suggests, the competitors showed off their "talents."
Jake Longo performed his rendition of Napoleon Dynamite's famous dance routine. Complete with the "Vote for Pedro" shirt and dad jeans, Longo flaunted his dance moves (with surprisingly great rhythm) and acting skills.
Dan Dawson played the didgeridoo while dancing for three minutes straight. It was a wild rollercoaster of hilarity and awkwardness.
Julian Korduba sang a heartfelt rendition of "I Will Survive" while wearing a stylish wig. His performance was very dramatic and very pitchy.
Tyler O'Brien set up an elaborate dance routine through the ages. He played the role of a rhythmic janitor after hours in a school; complete with a broom and shuffle iPod, he performed snippets of popular dance moves, such as Michael Jackson's moonwalk to "Thriller," Carlton's swing to "It's Not Unusual" and the whip and nae nae to "Watch Me."
Sean Cheney sang "My Shiny Teeth and Me" from "The Fairly Oddparents." This blast from the past resonated with many audience members as he flashed his pearly whites.
Joey Buttigheri dazzled with playing cards and magic. His interactive performance was a crowd-pleaser.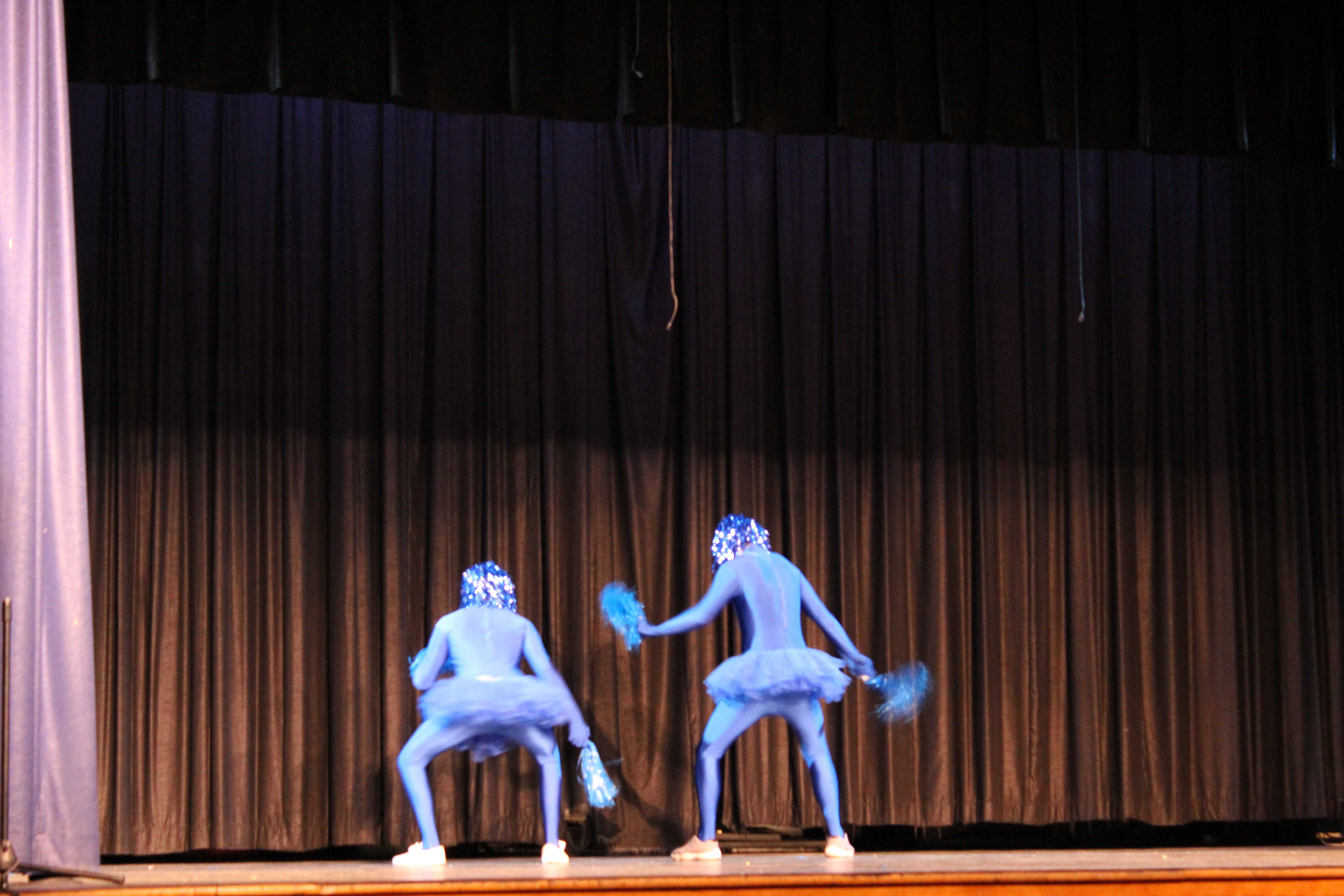 Jashmar Philippe and his younger brothers, junior Shakir Philippe and the adorable Patrick Philippe impressed the audience with outrageous flips along the stage. This won him fan favorite and earned him a spot in the top four for the next round.
Giancarlo Lorusso lip-synched "Build Me Up, Buttercup" with backup dancers Vance Kleemeyer and George Leichtling who enacted a struggling love relationship.
Josh Widman emanated the Queen B, herself, as he, Jim DiFrancesco and Jake Mruczinski swung their hips to "Single Ladies."
Axelrod wrote and performed a song about Mr. Spiffy High. His modesty and honesty shined through as he complimented all of his competitors and scat his way straight to the winner's spot.
George Ramos executed an impeccable interpretive dance to Sia's "Chandelier." He wore a short blond wig, his wrestling uniform, and a tutu as he channeled Maddie Ziegler, the little Sia featured in the "Chandelier" music video.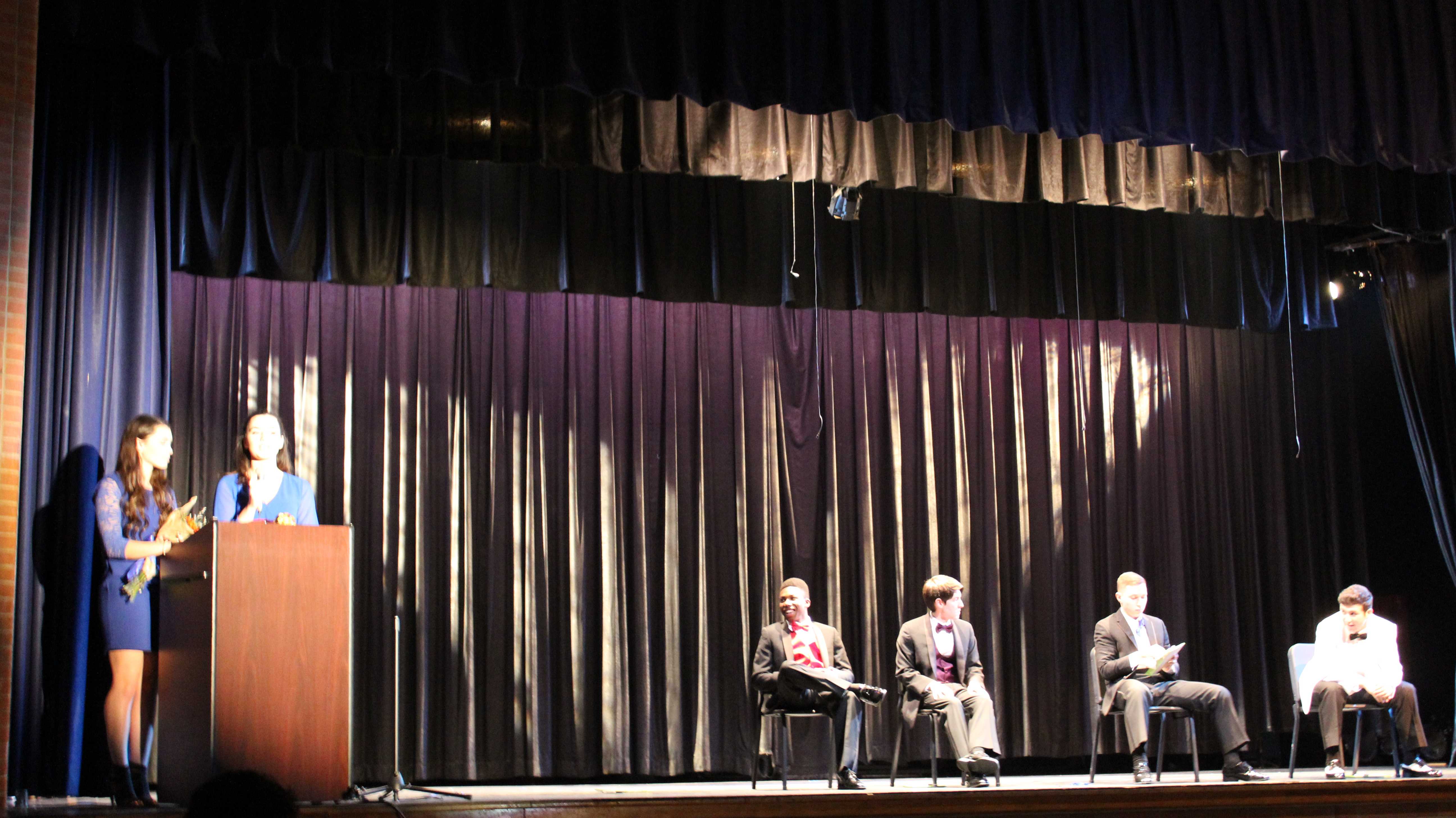 The final contestant, Sagu Patel danced to "Cheerleader" with friend Lucas Bannon. The two boys wore crazy blue morph-suits and waved pompoms around. A shoe was also thrown into the audience; thankfully there were no casualties.
The final round was the SPFHS trivia competition. The top four contestants, Axelrod, Cheney, O'Brien, and Philippe, answered– with mild success– trivia questions about the high school.
In the end, Cheney became the runner-up and received a valuable DECA pin and Axelrod was titled Mr. Spiffy High.
"It feels incredible," said Axelrod. "I just came here to help out with a great cause. I thought it would be a lot of goofy fun, but I never thought in a million years I would go out there and win. I am very happy to get the crown and call myself Mr. Spiffy High."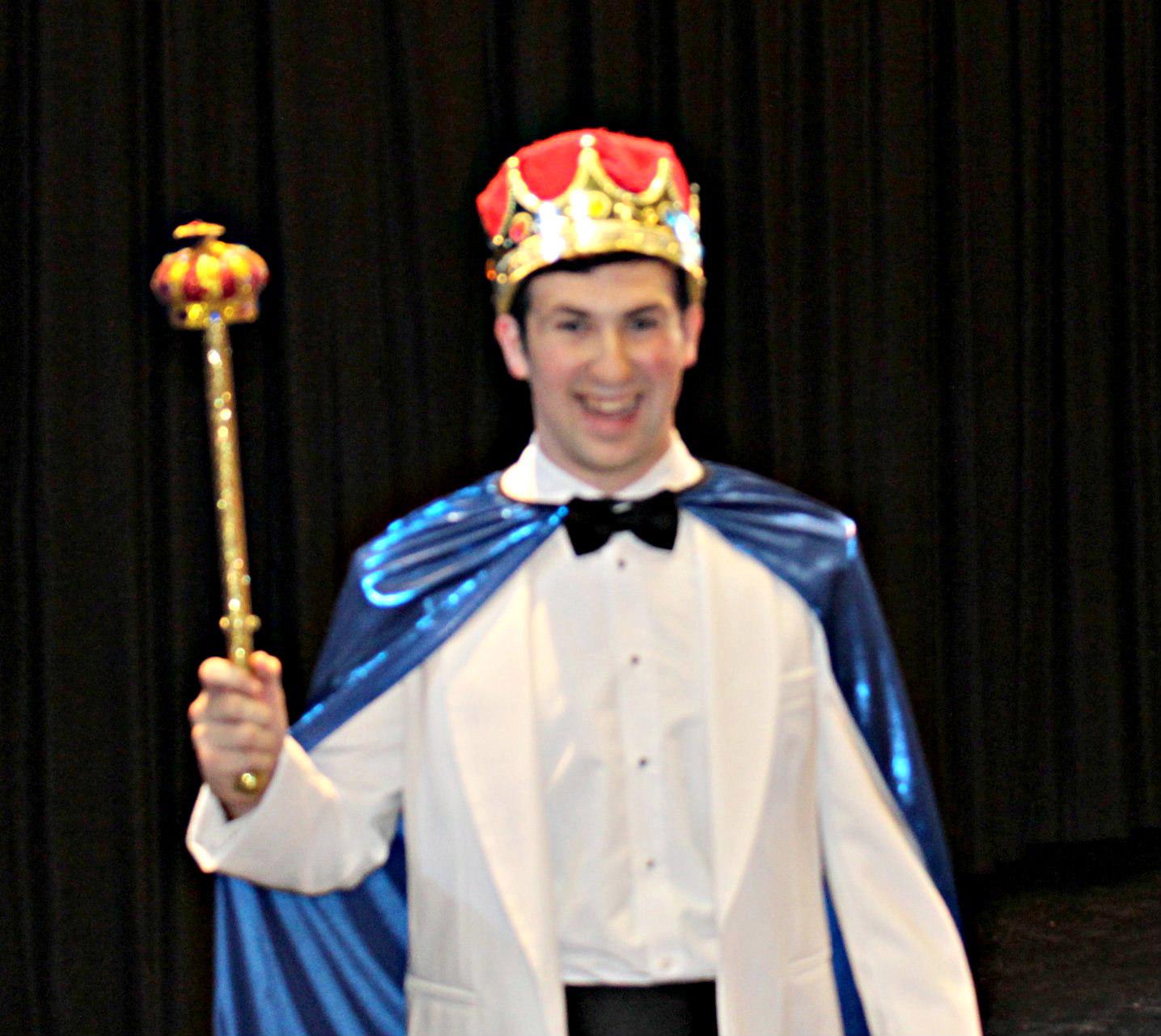 Check out last year's contest here!