From Necks to Boots!
As fall is settling in, the temperature is dropping and the days are comparable to that of the Arctic Circle. But no fear! There's nothing that a little style can't fix! This week on the Fanscotian's Fall Fashion Blog, we will be reviewing two trends: over-the-knee boots and turtlenecks.  Now, these styles have made an extraordinary comeback into the fashion staples and we will tell you just why these two pieces are essential for all closets!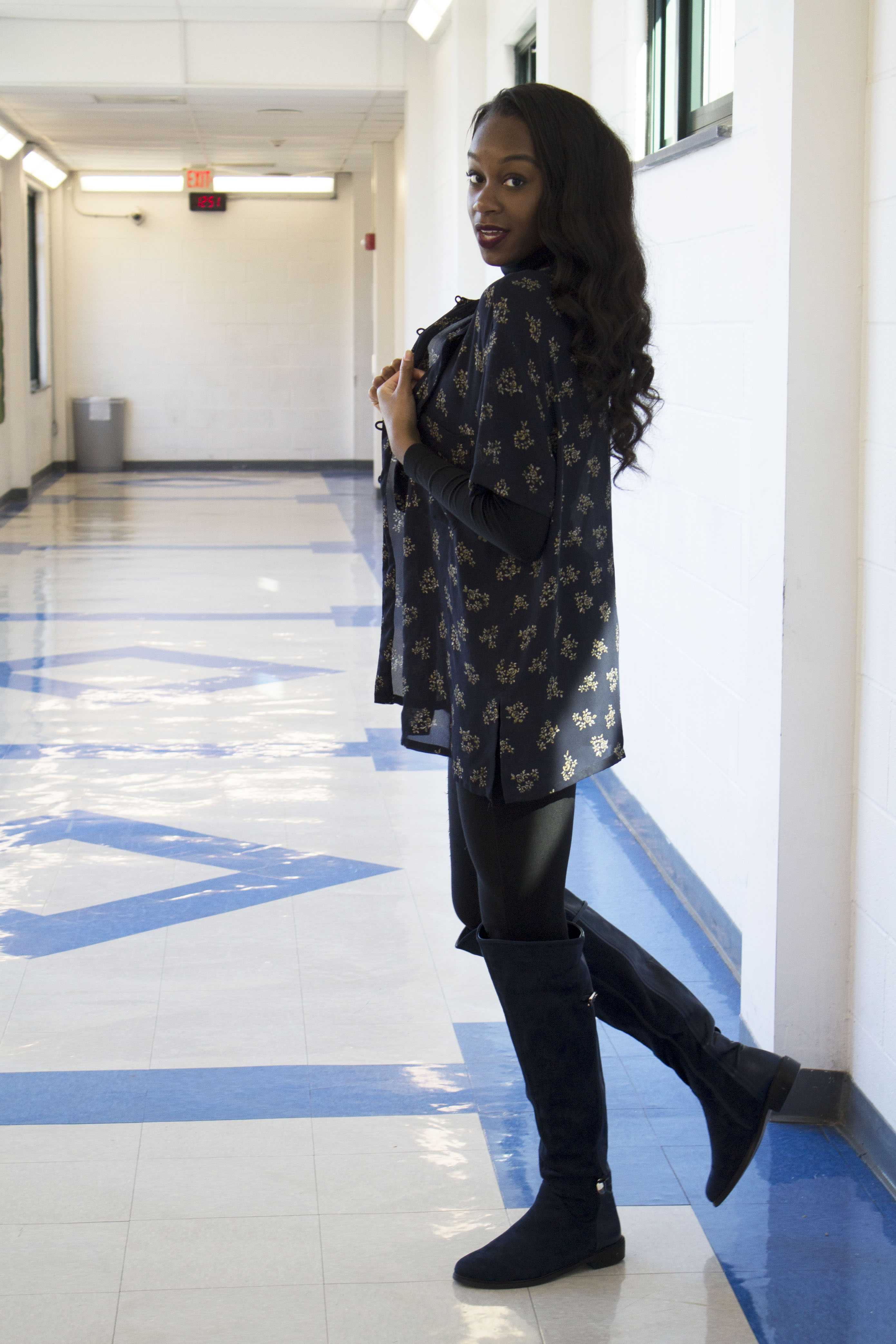 Over the Knee Boots:  THESE. ARE. TO. DIE. FOR! These boots are one of a kind and will surely be a head-turner for any event. These boots essentially make your legs look longer and it's also another layer between you and the cold air. Popular styles of the boot are lace-up, suede, and leather.  But every boot is different and so are you! Tons of styles are out there including buckles, metallic accents, and even buttons. Over-the-knee boots can be worn with about any outfit: jeans, leggings, skirts, dresses, you name it. Pair these with a pair of over-the-knee socks, and you are ready to take on the cold. It's all about piecing it together so that it fits your style and, more importantly, that you feel confident in what you are wearing.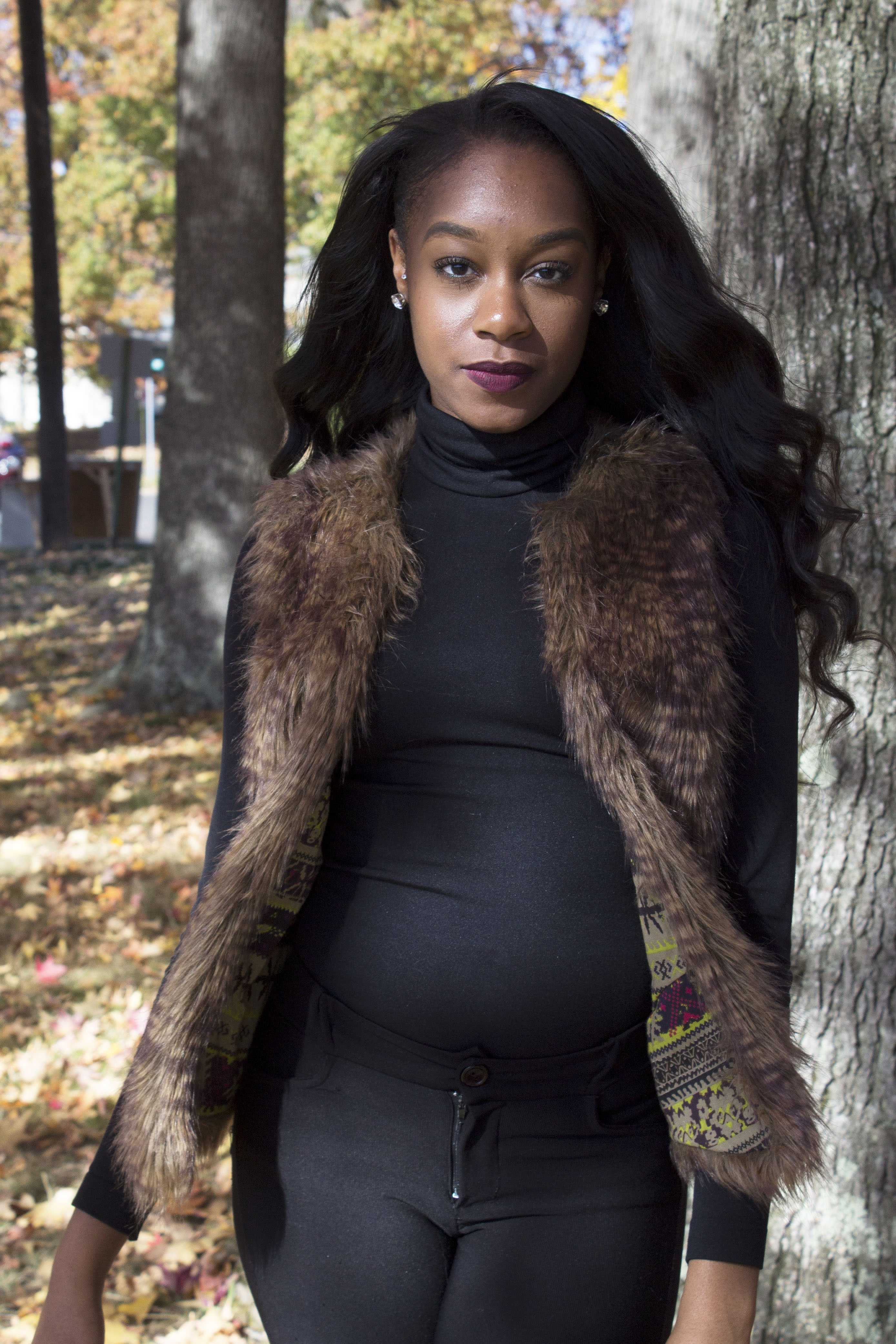 Turtlenecks: Now, this can be a tough piece to work with. Some people just don't like turtlenecks, don't like how it looks on them, or just don't like its "constrictions." We say: that's wrong.  Anybody can work a turtleneck and feel comfortable in it; these aren't the ones that your parents stuffed you in when September rolled around– these are sophisticated pieces that are essential to your wardrobe, and more people are accepting that fact. Also, you get to pick the style. As we've mentioned before, there are hundreds of styles of the same pieces of clothing because the fashion industry is trying to cater to all unique styles.  This gives everyone a chance to feel beautiful and runway-ready in their clothing. Turtlenecks come in several styles, but a popular one is a thick, chunky knit sweater with a looser neck to give more breathing room. Turtlenecks are featured on shirts, sweaters, and even dresses.
Meet the Model: Brianna Bennett
A senior at SPFHS, Brianna has a very unique style and is not afraid to try new things.  A quote from her interview: "You can be introduced to a variety of clothes that people have had before and see how varying styles come together. I thrift a lot, but I also shop at Forever 21. What I don't buy, I make."
What influences your style?
My lifestyle influences my style, I'm very on the go but at the same time I have to look very chic. I would call myself a very active person so I have a lot of tight fitting clothes that don't slow me down and my style is ever-changing, like the city. A lot has to do with  the way I  grew up. I like vintage clothing because of my mom.
What stores do you shop at?
I find a lot of designer or vintage pieces at thrift shops. I like to be introduced to a variety of clothes that a bunch a people had because it helps me develop my wardrobe. I also shop at forever 21 and I love the men section of any store.
I also make my own clothes.
What made you think of the floral kitten ear headband?
I've been really into cats lately and it sounds so strange. I've also been into head pieces, whether it be headbands, head ties, etc. I figured I would combine the two and make these floral kitten ear headbands.
How do you make the floral kitten ear headbands?
I create the kitten ear shape with foam sheets then I attach them to a black satin headband. I finish it up by hot glueing flowers on either side of the foam sheet.
Do you sell these headbands? If so, how much do they cost?
Yes. I do sell them after a few people asked me to make them some; they cost ten dollars.