SPF's Relay For Life raises over $95,000 for American Cancer Society
Relay for Life 2015 was a great event that allowed students to join together and raise money to defeat cancer, and have fun while doing it. The event was hosted by the Student Movement Against Cancer (SMAC) and was held to raise money for cancer research. They also paid tribute to anyone who had lost the battle against cancer and honored any survivors.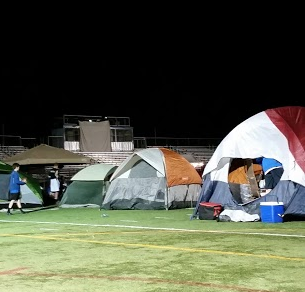 The event had many entertaining attractions to keep students occupied while other team members were walking the track. Soccer and volleyball nets were set up, and students were encouraged to bring other games from home, such as frisbee, playing cards, and board games. The event also hosted a hot wings challenge, where students had to eat 20 Buffalo Wild Wings "blazin' wings" as fast as possible. A student band also performed at the event, and played classic rock songs, such as "When You Were Young" by The Killers.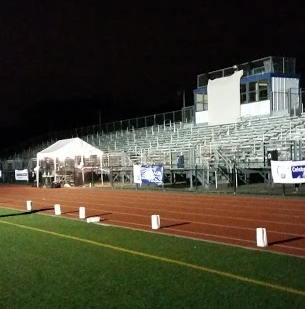 While the attractions were fun, the main draw of the event was the fundraising. Teams were required to raise a minimum of $125 in order to attend the event, but were encouraged to raise as much money as possible. "This year we raised over 95 thousand dollars for the American Cancer Society, which is pretty incredible," SMAC advisor Colleen Gallagher said.
Relay for Life was a ton of fun, and raised a ton of money to fight cancer. "I think it is a great way to get involved if they aren't involved in any other clubs in the school," said Gallagher. "We have a great group of boys and girls who are coming together for a great cause. Cancer affects almost everyone nowadays, so if we can all work together and do more events like Relay for Life, we can find a cure."