Grease soars on opening night
Ranging from the passionate glee of "You're the One That I Want" to the charming guidance found in "Beauty School Dropout," the songs of Grease have become an influential piece of pop culture ever since the film's 1978 premiere. The cast of Repertory Theatre's nostalgic musical production talks about what each of these well-known numbers means to them.
Summer Nights – Phil Tice
"Summer Nights" is the big opening to Grease and it's about the two groups of people — the Burger Palace Boys and the Pink Ladies — meeting back up in school after the summer has ended. It's just a tremendous amount of fun. The big goal is to act like we're friends. And I think we're doing a really good job with that and hopefully we'll be able to project that to the audience. We have such a tightly knit group with the cast this year. And that's going to come across on stage because we have to pretend to be friends, but we don't have to pretend because we are. In real life we are friends and it's great that we can have a cast that gets along so well and makes everything on stage easier.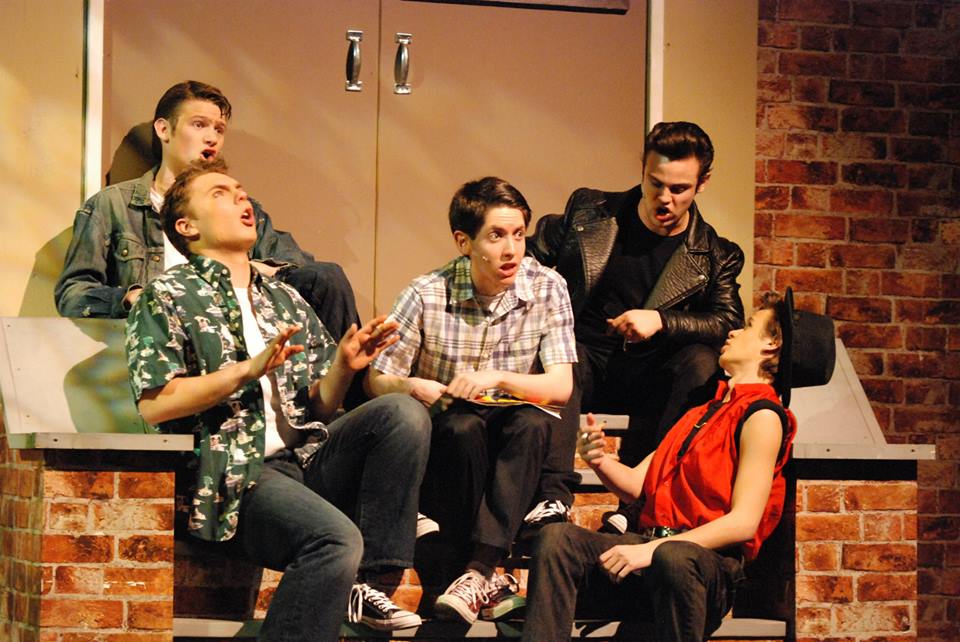 Those Magic Changes – Sean Cheney
This song establishes Doody's character: he's like this little squirrelly guy, but he's got charisma deep down that he's trying to show the world. At the beginning of the show, Doody's just the goofy guy that pals around with his friends. But then during the song, he breaks free and gets to sing and it's like he's saying, "Hey, I'm not just the short awkward kid, I'm a singer too," and that's how I feel after getting this role. "Those Magic Changes" is the point where Doody and Sean Cheney both get to show the world, "Hey! Look who's singing!"


Greased Lightning – Alex Karakis
"Greased Lightning" is a fantasy about this car that means so much to the character Kenickie. He's trying to convince everybody that the car that he has is going to be the coolest car around and it's really interesting the way he describes it and the way it's staged. The car starts out old, and they flip it around and it's super sleek and super cool. The car is what Kenickie really cares about; the car is his baby. So by singing this song it's almost like a love song to the car which is something I always found really funny. It's interesting – he has a vision for the car and a dream of what it would be, even though everybody's telling him it's a piece of junk – but he's so committed to making it something incredible, something special. I guess that's how you should really look at everything. When people are telling you to give up and to lay back and to not bother with it, keep your vision strong and push forward with it. That's something I find is a deeper meaning to the song.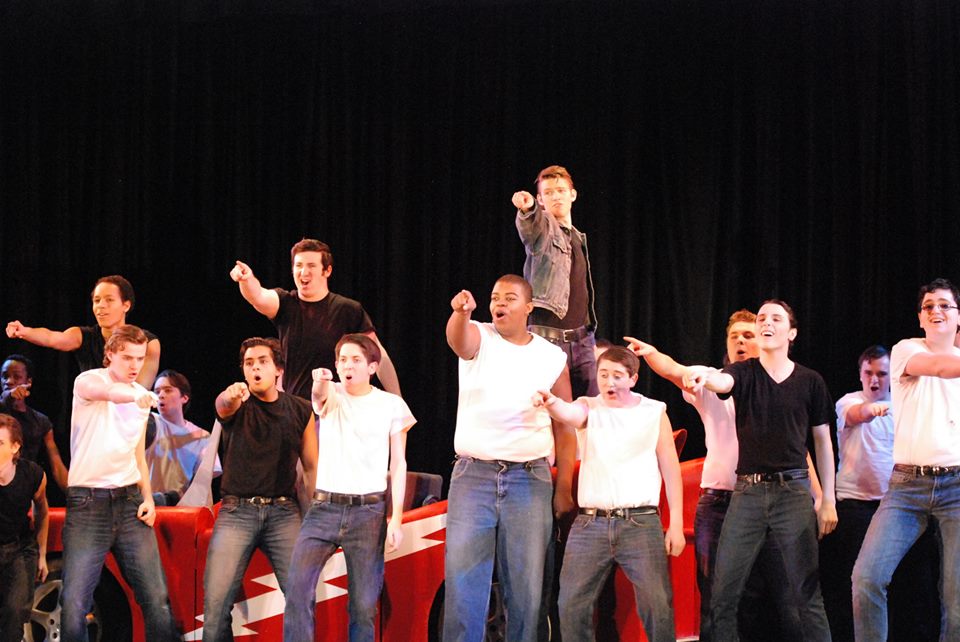 Hopelessly Devoted to You – Caroline Scobee
Sandy sees ChaCha and Danny leaving the dance and is very distraught by the fact that Danny chose ChaCha over her. And she goes into her song about how she can't get over him. The song itself shows Sandy's dedication to Danny and how much she really wants to be with him, and even though he's treated her like trash throughout the entire show, she still wants him and she's "hopelessly devoted." This is the place in the show where Sandy gets to emerge as a real character and put a voice to her feelings. That's why it is such a satisfying song to sing.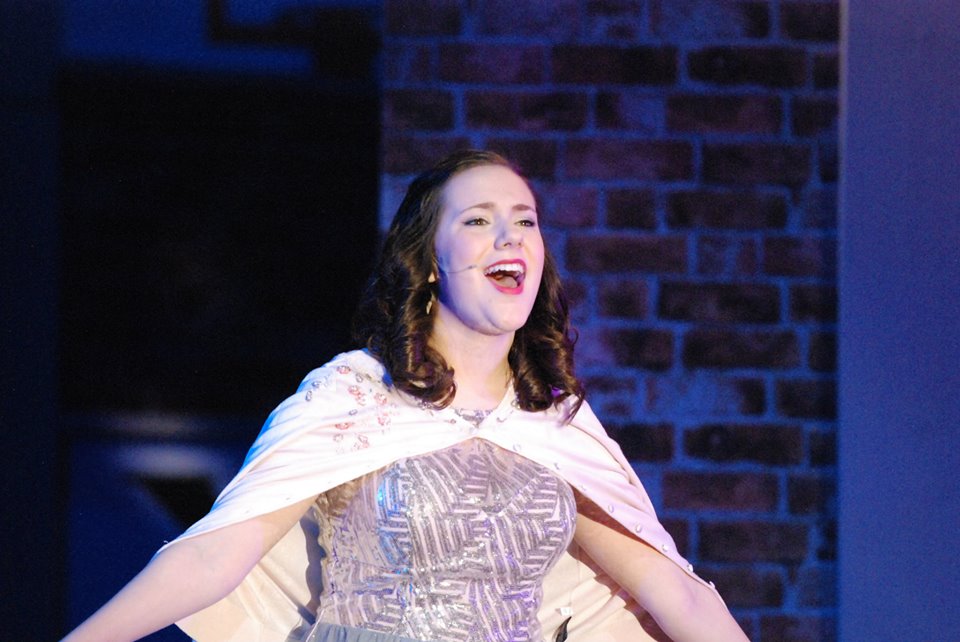 Beauty School Dropout – Chris Elliot
"Beauty School Dropout" happens in Act 2. It's a scene where the character Frenchy is going through some troubles – she dropped out of beauty school – and she really needs someone to guide her through this period of time. So Teen Angel comes in, this suave-looking angel who goes down and sings to her. I'm trying to set her straight and I'm also trying to show myself off. I aspire to be like Teen Angel because everybody goes through times in their lives when the decisions they make are questioned, and they regret things, and I represent this guardian angel that everyone needs in life.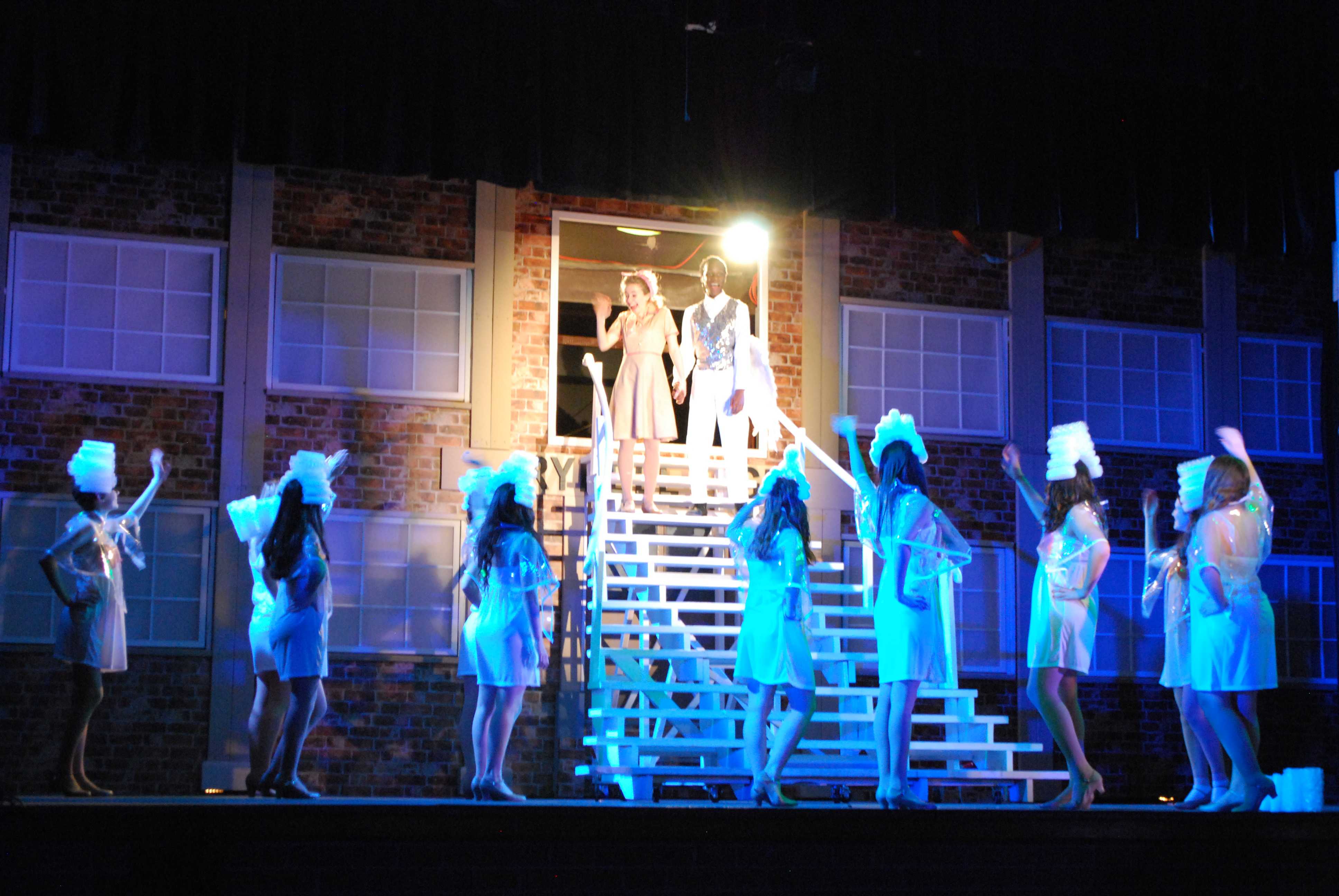 Sandy – Eric Calvo
"Sandy" was originally written for the movie but when I'm singing it I take a different approach to what John Travolta would, in that I'm a jerk, and that it's kind of ironic that I'm singing this song where my feelings are hurt, because really all I did in the show was hurt somebody else. It's right after I basically try to force myself on to Sandy, and practically violate her, so really, it's kind of like me being a crybaby in wake of that. This is the first time Danny realizes his charm doesn't work all the time. He's kind of like, "What just happened? This is crazy, I can't believe this girl just left me at a drive-in movie." So he's really confused and he's really distraught because of that. This is his lament of full-out agonizing pain.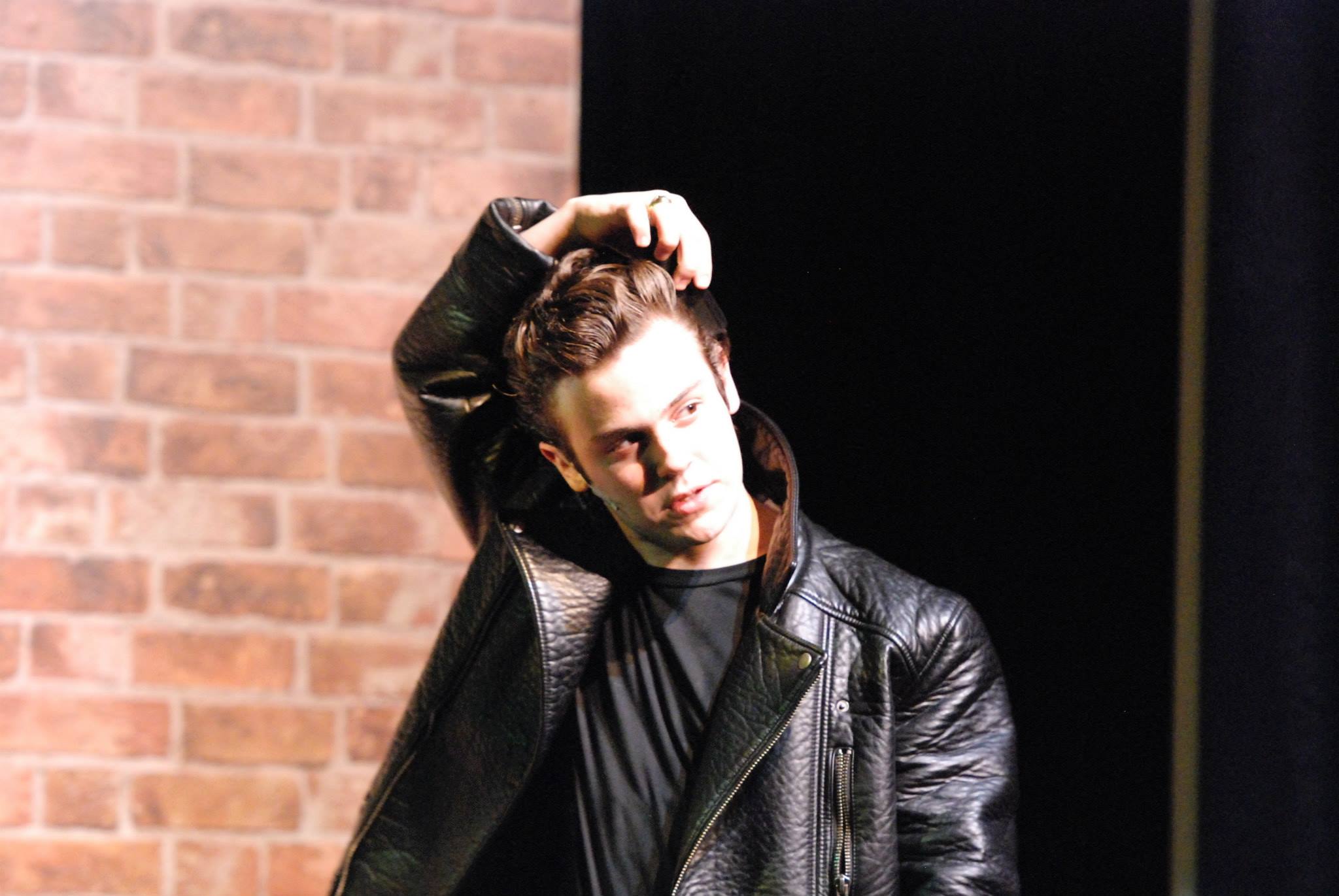 There are Worse Things I Could Do – Nicole Cusmano
Rizzo sings "There are Worse Things I Could Do" right after she comes out about possibly being pregnant. She's in a really deep emotional state and the song is basically her talking to Sandy, and saying, "people think I'm trash, they think I do all these horrible things." At the end, she admits to Sandy, that she puts on this strong front and she admits that the worse thing she could do is cry in front of someone else because she's not used to that vulnerable part of herself. Throughout the entire show, Rizzo is this tough, mean, snarky, sassy girl, and you think she's just a bully, but this song really breaks her down and makes her relatable. It's a rewarding song to sing and it's really powerful.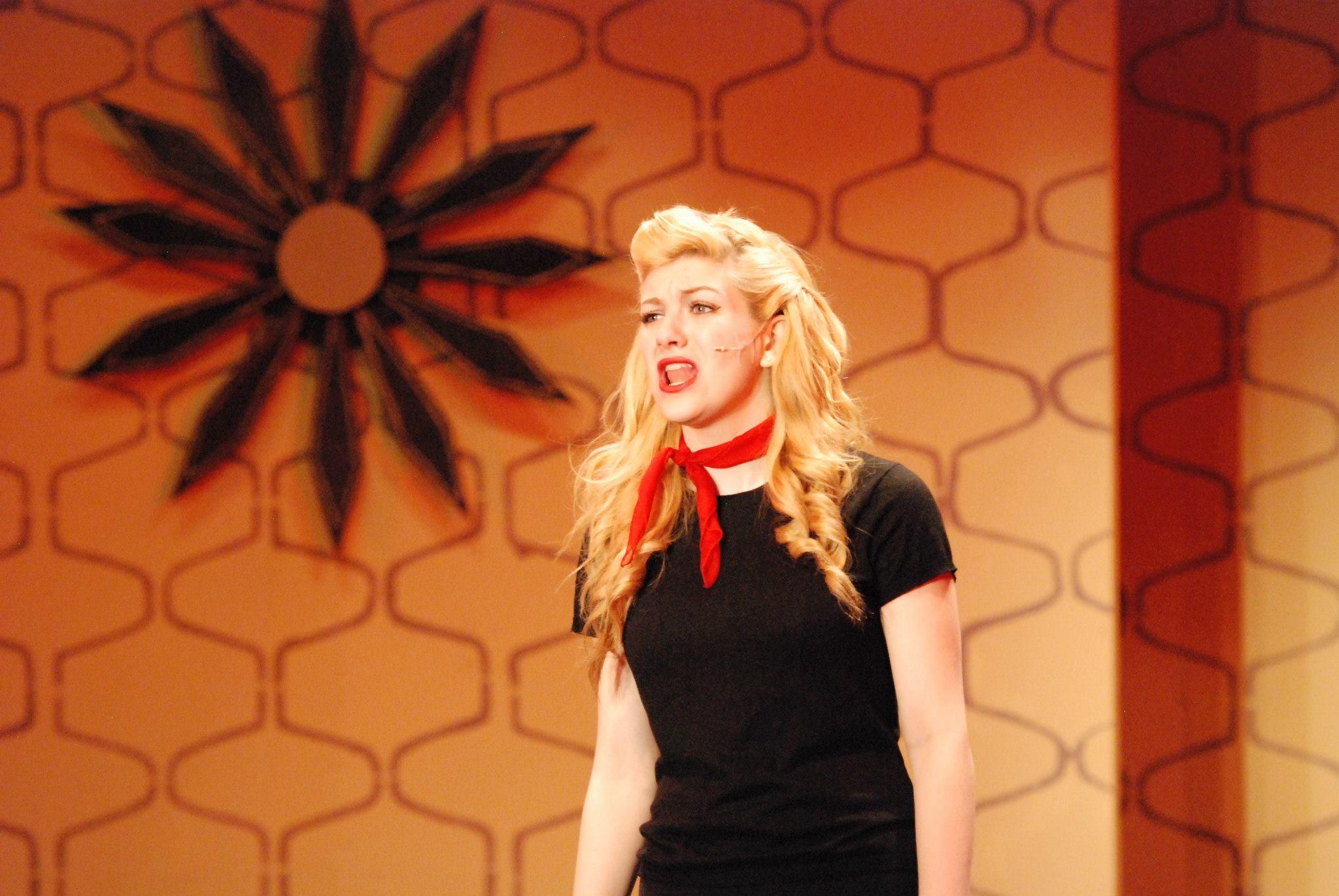 You're the One That I Want – Maddie Sassoon
"You're the One That I Want" is when Sandy comes out and she's all done up differently and that's when she and Danny make a connection. Everyone in the ensemble, even though they don't have a specific role, really takes on their own persona that comes out, especially in "You're the One That I Want," because it's at the end of the show and everybody has really high energy. I really like how our friendships go beyond the stage because we're all really close and we all have such a good connection and I think we really get to show that in this number.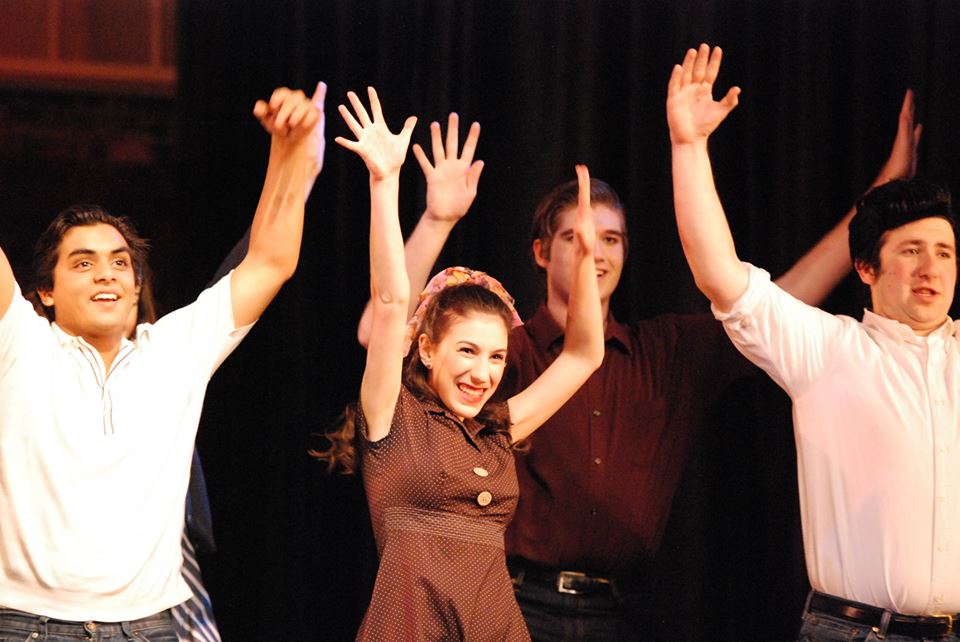 Grease will be performed Friday, Mar. 13 at 8 p.m., Saturday Mar. 14 at 8 p.m, Sunday Mar. 14 at 2 p.m., Thursday, Mar. 19 at 7 p.m., Friday, Mar. 20 at 8 p.m., and Saturday, Mar. 21 at 8 p.m. in the high school auditorium. Get your tickets online now at http://spfhsreptix.brownpapertickets.com!
Wop baba lumop a wap bam boom!