How To Transition Your Clothes from Winter to Spring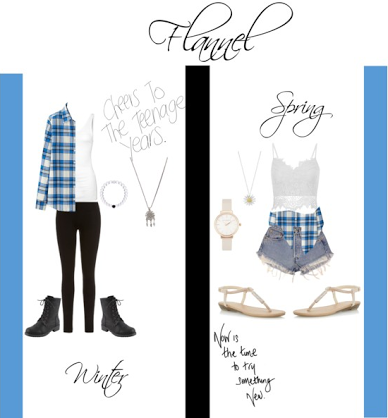 For an accessory as versatile as a flannel, possibilities are endless. They have recently made a comeback and were a must have during the fall and winter months. In those cold months, many opted for using it as another layer for those extra chilly days.  But in the spring, you can re wear this winter favorite easily!  In the early spring, you can wear it similarity in the winter since those months are still cold.  However as it gets warmer, you can tie it around your waist to add it as a chic accessory that can pull any outfit together.  This is also great for brisk spring nights; your new accessory becomes a light jacket thats perfect to wear in this weather.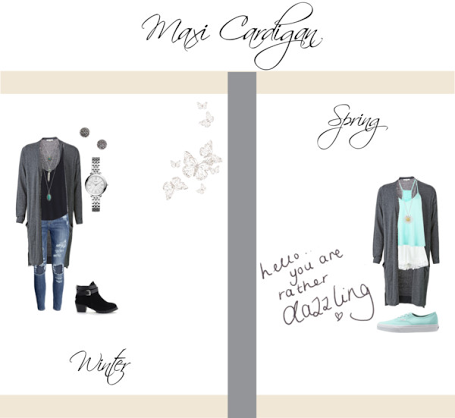 Maxi Cardigans are an easy way to put any winter outfit together. They effortlessly complete any winter look, but who says they can't do the same for spring outfits? Maxi Cardigans are essential for early spring, or even just chilly days where an actual jacket is not necessary.  They look adorable with shorts and give an allusion from behind that you are wearing something completely different.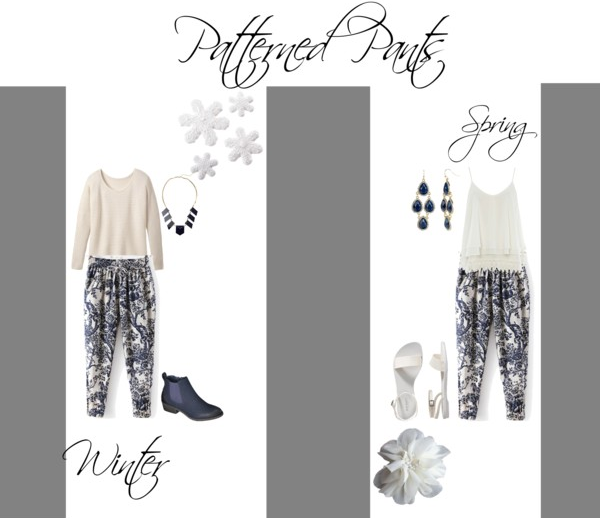 Prints pack a punch. Patterned pants liven up an ensemble, and can instantly make any boring outfit an unforgettable one. In the winter, pair these daring pants with a sweater of an accent color found in the pants. For spring, the top remains fairly consistent; rather than a heavy sweater, match the pants with a light tank top. Minimalist accessories are key in order to keep the pants as the main focus of the ensemble.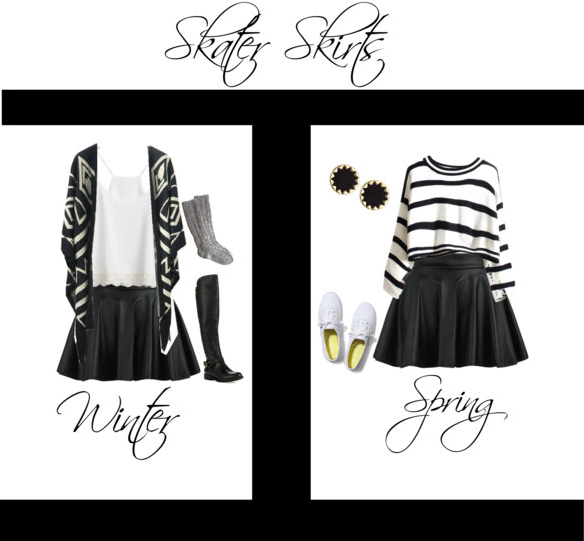 No matter what season, some things are consistent; including the classic color combo of black and white, and skater skirts! In the winter, match the simple black skater skirt with a white top and trendy tribal cardigan. Boots and knee high socks are utilized as a way of staying warm while looking cool. For spring, match the skirt with a long sleeve top with a pattern, such as stripes. Time-honored white sneakers and basic black studs complete the look.