Open Mic Night raises funds for literary magazine; singing, dancing, and aMUSE-ing jokes earn Muse $300
Muse's annual Open Mic Night took place in the cafeteria on Thursday Jan 8. The event was the first of two planned for this school year.
Open Mic Night occurs every year as Muse's central means of fundraising for the literary magazine published in June. After paying a five dollar fee at the door, audience members watched volunteers perform acts of their choice. These acts varied from singing and dancing to joke-telling focused on former president Bill Clinton: "Which president was a rock collector? Bill Flinton." Food and drinks were also sold during the event.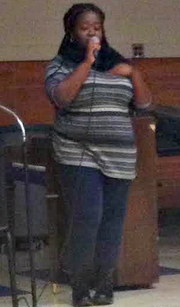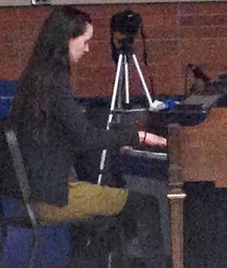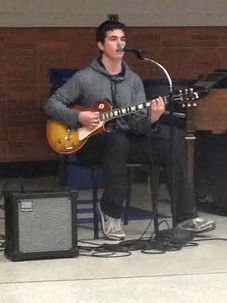 Students were not the only performers in the event; alumni were also present to demonstrate their talent. "I was a member when I was in the high school," said alumna Dannielle Farrall. "I signed up [to perform] because I wanted to continue supporting Muse."
Muse cultivated $300 during Open Mic Night. "We raised somewhere between last year's highest and lowest," said English teacher and Muse advisor, Elizabeth Coleman. "We weren't sure how [successful it would be] because it landed on a Thursday, but we are happy with the turnout."