Students Affected by the SAT: Stress Pushes Students to Try Harder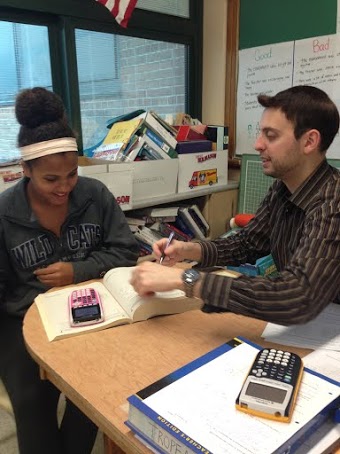 By Sara Sikora and Alyssa Cordero
High school: the years that are filled with sports games, prom, and clubs. High school is also the years filled with difficult classes, anxiety regarding the future and, worst of all, the dreaded SAT. With the proximity of college applications looming over students' heads, just the thought of those Saturday morning tests strike fear into the heart of even the most normally level-headed student.
From a young age, it has been instilled in students that, in order to get a decent job, students must graduate from a highly-respected college. Students are convinced that in order to achieve this long term goal, they must have a stellar academic record, including a high SAT score. This means taking all the practice tests in the SAT workbook, studying a myriad of vocabulary words, and sitting through four-hour prep classes.
The stress that comes along with the SAT affects student significantly. Set to take the SAT come December, junior Jalen Bryant said, "I'm mostly worried about not reaching my goals and ideal scores. I have big dreams, and honestly a lot of them start with the SAT."
Students who are under a lot of pressure from the SAT tend to push friends and extracurriculars aside. Instead of finding a balance between school work and a social life, such students isolate themselves and spend hours upon hours studying. These students cannot find a healthy balance between work and play due to their all-consuming obsession with performing well on the SAT.
While often negatively viewed, stress can actually be a good thing if utilized properly. By channeling their stress, a student can use it to their advantage by turning that same stress into a motivating factor. If students do not feel any pressure at all, they would not challenge themselves to do their best. "I know that if the pressure wasn't so immense, I wouldn't study as much as I have," said senior Megan Burke. "It has definitely pushed me to spend extra time doing my SAT prep."
While the SAT may seem daunting, the apprehension of the test is perfectly natural. The fact that the student is stressed out is a good indicator that he is thinking about future success.